The Style team here at HuffPost has been crushing on fashion blogger/confidence consultant/personal stylist Freddie Harrel since we discovered her on Instagram. While we have yet to meet her, we feel a special connection to the Paris-born Londoner's kooky style and larger-than-life hair. So when we learned that she was the first subject of StyleLikeU's international video series called "What's Underneath Project: London," we put everything else on hold to tune in.
In the premiere episode, Harrel strips down (both literally and figuratively) to discuss how she faced racism as a child while attending a private school in Paris. With "not many black people at all," it wasn't long before she was made aware that she was "different."
Harrel recalls a specific time when students asked, "When you have a shower, does the water go brown?" While we could imagine running away in tears, she courageously responded: "It depends on the last time I had a shower. But usually, no."
However, there were moments where Harrel felt like she had to blend in with her peers. For example when she noticed how "smitten" the boys were by the young blonde girls. She explained, "I really wanted to be blonde. I would see all of like these girls and their hair was long and silky and would move in the wind. I was like, 'That's what I want.'"
Now a bit older and wiser, Harrel admits that once she started to live her life beyond gender and racial standards there were "endless possibilities" ahead. "In a really non-arrogant way I think that I'm amazing," she says "I can't believe I missed that in so many years."
BTW, we think you're amazing, too.
Watch the video above for more of Harrel's life lessons and tell us your thoughts in the comments section below.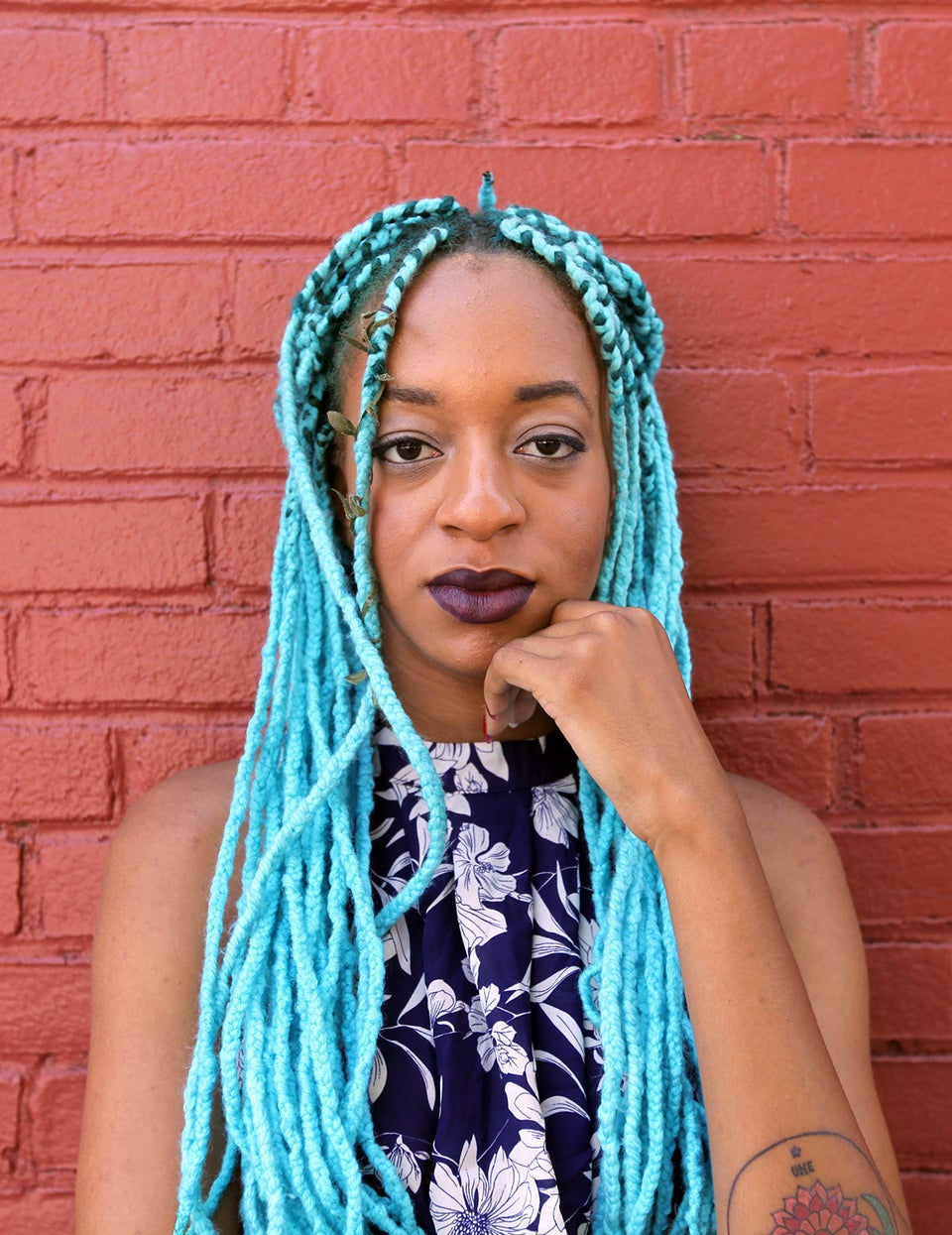 AfroPunk 2015 Beauty Street Style