The trove of original drafts includes "Don't Stop Me Now" and "Somebody to Love," both giant hits of their own. But a highlight of the collection is Mercury's "Rhapsody," the 1975 hit still revered for its enigmatic swerves from the operatic to the electric. The British frontman's musing about the title was just one revelation.
"The revelations in these pages include the extensive redrafting, which was part of his songwriting process," said Gabriel Heaton, Sotheby's books and manuscripts specialist, according to NBC News.
"Bohemian Rhapsody," which remains the third-most popular U.K. single in history, was written across 15 pages of stationery from former airline British Midland Airways in black and blue ballpoint pen. The original title was crossed out.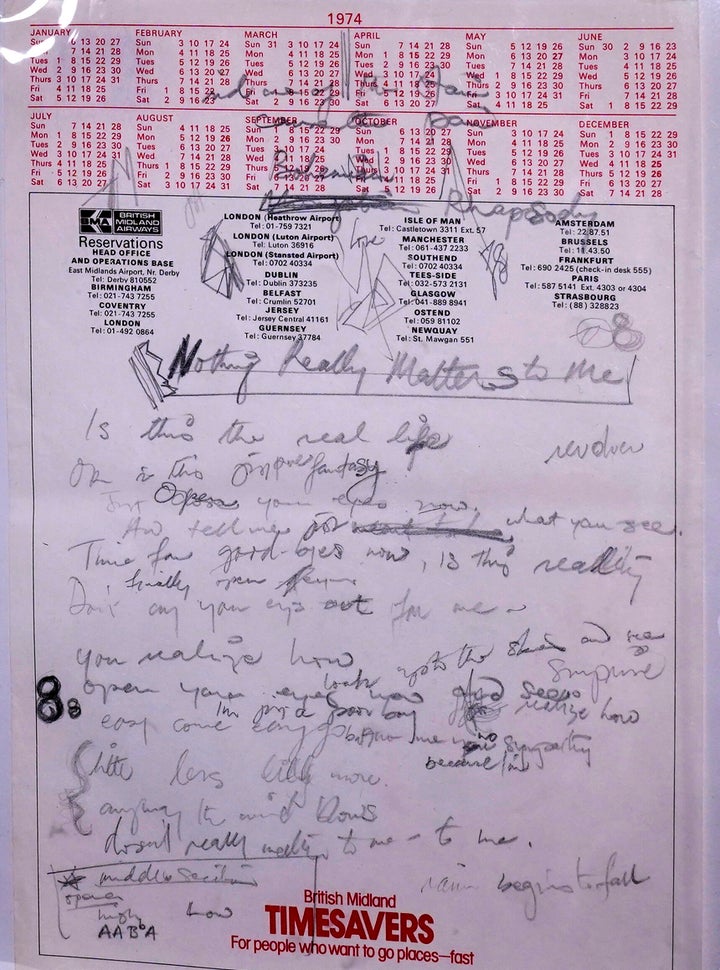 They turned "Bohemian Rhapsody" into the most-streamed song of the 20th century — a landmark that coincided with the 2018 biopic. Universal Music Group, which represents Queen, said the song was streamed more than 1.6 billion times.
Sotheby's estimates the "autograph working lyrics" for "Bohemian Rhapsody" will fetch from $998,000 to $1.5 million. The lyrics to "Don't Stop Me Now" are valued at up to $225,000, and "We Are the Champions" at as much as $370,000.
Popular in the Community