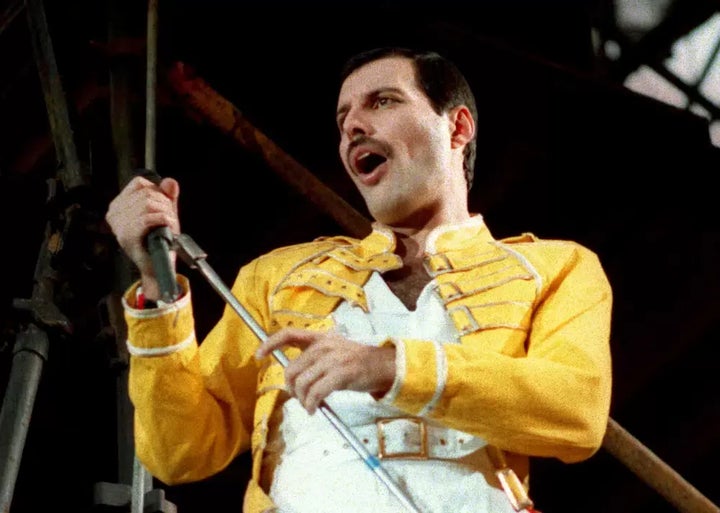 LONDON (AP) — He was the king of Queen and his crown could be yours — for the right price.
Freddie Mercury's extensive collection of costumes, fine art, and even handwritten working lyrics for "We Are the Champions" and "Killer Queen" will be auctioned in September.
Queen's frontman had said he wanted to live a Victorian life surrounded by "exquisite clutter," and he left it all to his close friend, Mary Austin, when he died, at 45, of AIDS-related pneumonia in 1991.
Austin, who has kept most of it the way Mercury left it in his home in the upscale Kensington neighborhood of London, said she had reached the "difficult decision" that it was time to sell it all, Sotheby's said.
Artwork includes prints or works on paper by Picasso and Matisse. "Type of Beauty," a painting by 19th century French artist James Tissot of his Irish muse and lover Kathleen Newton, is estimated to sell for 400,000 to 600,000 pounds ($500,000-750,000) — the highest of any item listed in press materials.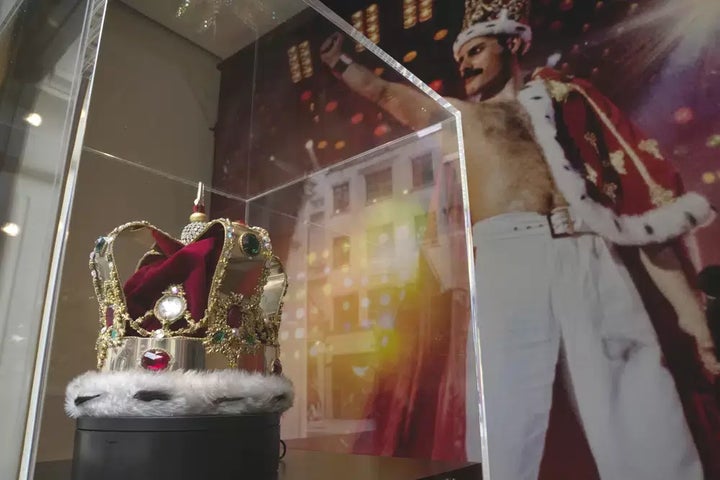 Lyrics for the band's show-closing anthemic number "We are the Champions" that Mercury wrote on nine pages, including stationery from British Midland Airways, are estimated to fetch 200,000 to 300,000 pounds ($250,000-375,000).
Mercury donned the rhinestone-studded crown and cloaked his bare back in the red fake fur cloak after singing "Champions" at Knebworth House north of London during Queen's final concert together in 1986. He marched triumphantly back onto stage and raised the crown with his right hand as the crowd began singing along to "God Save the Queen" piped out through the sound system.
The crown is said to be based on St. Edward's Crown, which will be featured in King Charles III's coronation next month. Unlike the authentic centerpiece of Britain's Crown Jewels, the headpiece worn by Mercury is only estimated to sell for 60,000 to 80,000 pounds ($75,000-100,000).
A Mercury fan with a smaller budget might consider his silver moustache comb from Tiffany & Co. It's expected to set you back 400 to 600 pounds ($500—750).
Some of the roughly 1,500 items going up for sale will be exhibited in New York, Los Angeles and Hong Kong during a tour in June.
They will be auctioned over three days in September. A portion of the proceeds will be donated to charity.
Support HuffPost
The Stakes Have Never Been Higher
Popular in the Community