"Sooner or later, it has to drop."
Those were the iconic words uttered by Freddie Prinze Jr. during his infamous hacky sack scene in 1999's "She's All That." How could you forget it? While attempting to win a bet by wooing the "unattractive girl" in school, Laney Boggs (Rachael Leigh Cook), "popular guy" Zack Siler (Prinze Jr.) attends a theater lounge with Laney and improvises a hacky sack monologue, per se, in order to impress her.
It's a weird scene that was oddly enough written by M. Night Shyamalan, who was involved in re-writing part of the teen rom-com's script. (R. Lee Fleming Jr. is the credited screenwriter.)
"It made no sense to me whatsoever. But now, in terms of the hacky sack scene? Pretty much the same as 'Signs.' It's amazing," Cook told The Daily Beast of Shyamalan's involvement in the project during a 2014 interview.
As for what Prinze Jr. thought of the scene, he told The Daily Beast that he wanted to keep it "organic," but he wasn't good enough at hacky-sacking to carry the entire sequence. When asked to attempt the routine on AOL Build Tuesday (as seen above), Prinze Jr. told The Huffington Post that he would try his best.
"So, here's the story. The first two hits, maybe four, that's me. The rest of them was a guy that's like 6-foot-5, a professional hacky-sacker, his name's Ryan -- I'm sorry I don't remember his last name, I'm 40 now -- and he's way better at hacky sack than me, but I'll give it a shot."
Prinze Jr. lasted two reps before he "let it drop." Still, the actor indulged in the footbag fun, and for that, we're grateful.
Make sure to pick up a copy of Freddie Prinze Jr.'s new cookbook, Back to the Kitchen, on sale now.
Before You Go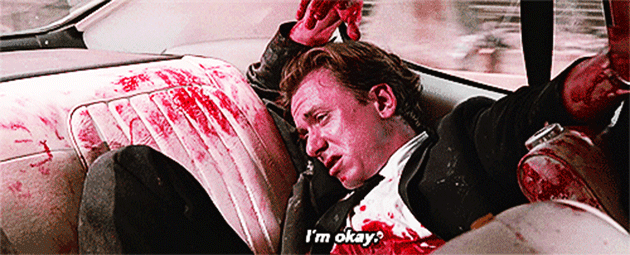 12 Highest-Rated Movies on Netflix
Popular in the Community