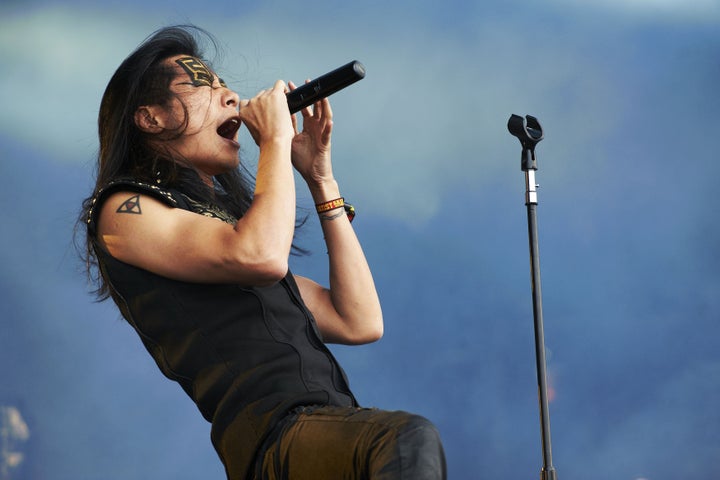 From his campaign photos alone, you'd never guess Taiwanese parliamentary candidate Freddy Lim is the lead singer of Asia's hottest death metal band.
With his long hair pulled back, black eyeliner removed and tattoos covered up, the head-banging politician is vying for one of 113 seats in the nation's sixth presidential election on Saturday, which will choose a new legislature and new president.
Lim founded the small New Power Party following the Sunflower Movement of 2014, in which local students occupied parliament for three weeks to protest a trade agreement with China.
The 39-year-old rock star, who's also the former chair of Amnesty International Taiwan, has made no effort to conceal his criticism of the current Nationalist Party's relationship with Beijing. In an interview with CNN, he criticized Taiwan's dependence on the Chinese economy, saying Taiwan's youth don't agree with it.
His opponents are not amused by his nontraditional campaigning tactics, which included a concert and rally in the city of Taipei by his band Chthonic. Nationalist Party legislative candidate Lin Yu-fang reportedly called the hardcore sensation "mentally abnormal" and urged voters to keep Lim out of government.
Taiwan is poised to elect its first female president, Tsai Ing-wen, of the Democratic Progressive Party, Saturday. Her Nationalist opponent is Eric Chu.
CORRECTION: An earlier version reversed the names of Tsai Ing-wen and Eric Chu.
Related
Popular in the Community