 Congresswoman Frederica Wilson (D-Miami Gardens) is a force to be reckoned with in Miami politics -- and so are her innumerable hats.
In her second term representing South Florida's 17th congressional district in the U.S. House, the crowning (and sometimes bedazzled) accessory of the widowed mother and grandmother of eight has come to define the woman as much as her reputation as an education advocate.
Rarely seen in public without a hat, the congresswoman's showpieces began making regular appearances some 30 years ago as a tribute to her namesake Bahamian grandmother, Frederica.
"[My grandmother] wore hats and gloves. I just wanted to be like her, so I started wearing hats. I just like to dress up, I guess, and I got that from her." Wilson told Roll Call.
Wilson so adamantly loves adorning her signature headpieces that she sought to be excused from an 1837 House ban on all things chapeau just weeks before her starting her initial House term in 2011. She disappointed supporters and milliners alike by later dropping her request to House Speaker John Boehner (R-Ohio), remarking to The Washington Post that she did not want her hats to become a distraction.
Instead, they've become a favorite: every time Wilson makes an appearance, everyone checks to what she's wearing. Will it be sequined? Shiny? Embellished? Lime green? Check out our 20 favorites below: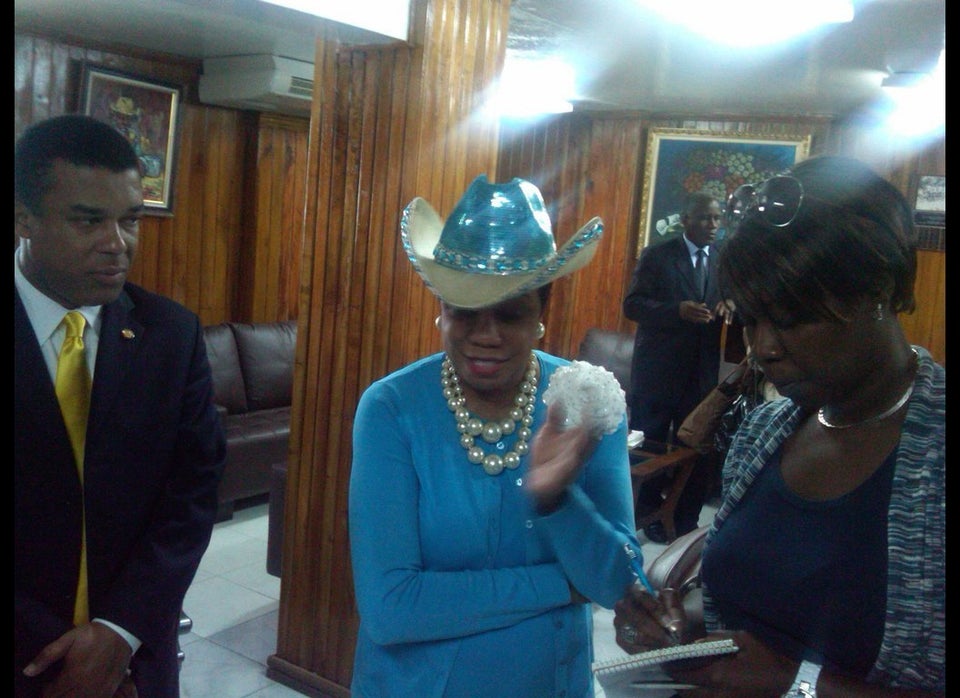 Frederica Wilson's 20 Best Hats
Popular in the Community