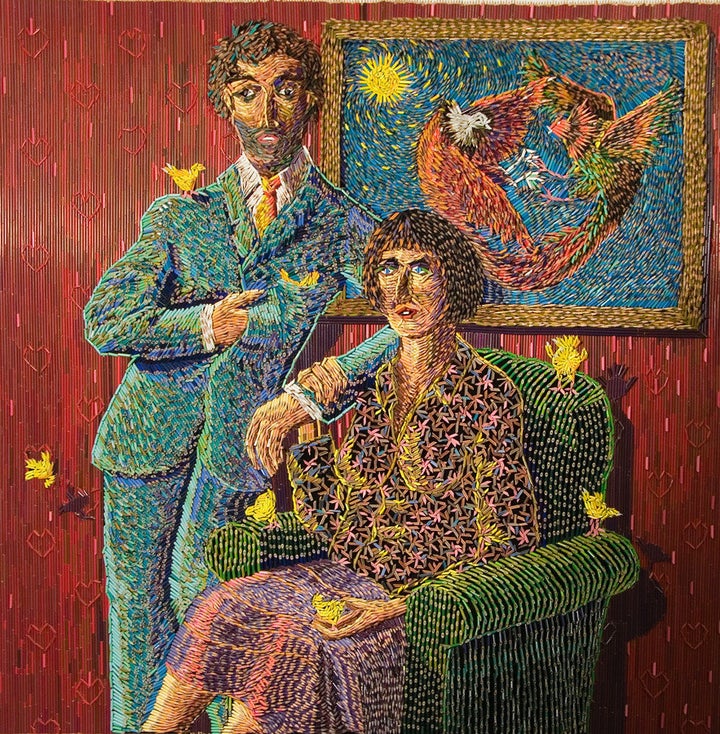 We have seen artists work with pencils before, but never like this.
Born in Colombia, Frederico Uribe makes pop art masterpieces out of unexpected materials, from mops to "Puma" shoes (remember those?) and shoelaces. But our hearts lie with his "pencilism" works, which use the pencils as objects to create dynamic and colorful canvasses and sculptures.
In some the pencils lie side-by-side creating color fields that would make Crayola proud. In others the pencils shoot out to create explosive 3D sculptures. We imagine this may have been the direction Georges Seurat would have went in if he started hanging out with Ms. Frizzle.
According to his artist statement, Uribe began his career as a "painter with sensual and brooding canvases influenced by his dark reflections on the Catholic sense of pain, guilt and sexuality." This is certainly surprising, seeing Uribe's playful romps through jungles and art history.
Check out his "pencilism" paintings along with some mixed media pieces and see if you can spot the dark roots beneath.
Related
Popular in the Community