I'm Fred Raillard, CEO, Co-founder and Creative Chief Officer of FF GROUP, a social, content, tech solutions for brands company based in Paris, Shanghai, Beijing and New York. In partnership with FF GROUP, BFM Business launches #FredinChina, a social media podcast in "Chine Hebdo", the weekly radio broadcast of Mathieu Jolivet. #FredinChina is essential to know and understand the world's largest economy.
I fell in love with China, and live in Shanghai with my wife and sons since September 2012. With my teams at the FF Shanghai agency we monitor, analyze and decrypt this ultra-connected China with nearly 800 million netizens by sharing what we see, hear and read on Weibo, WeChat, Huaban, Youku. I prepare this column with Jing Qian from FF Shanghai.
Click here to listen to all the podcasts.
"Thank you Kobe" everywhere on Chinese social media
This week's HotTopic is about Kobe Bryant, who decided to retire and leave the NBA. April 14th marked his last home game in Los Angeles, and it was a miracle because he scored 60 points. It was really emotional as basketball is extremely popular in China. It's not played by everyone, but everyone knows about the sport because of Michael Jordan and Yao Ming.
There were two hashtags on Sina Weibo, (#kobe20 and #thankyoukobe), which accumulated 1.4 billion media impressions!
Even students asked permission to leave school early to see the game. The whole of China was talking about it, even people who had no clue who Kobe Bryant was, started congratulating him. It was very funny because a lot of people thought Kobe Bryant had just died, and were wishing him to go to heaven.
All in all it was a pretty American week in China!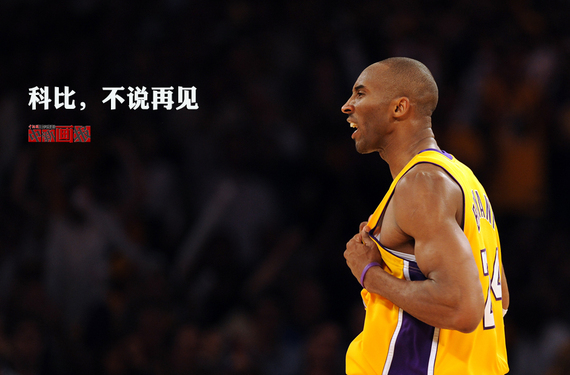 A CEO defends his employees on the web
This week's HotBrand is SF Express, which is a very important and successful delivery company in China.
As you all know, e-commerce is very important in China, and there are many companies that deliver all these packages to the Chinese people. This time there is a video where we see a delivery guy on a scooter, who accidentally scratches someone's car. The driver then gets out of his car and starts insulting the delivery man, and hits him six times on the head. The poor delivery man does not dare to react to this attack, and simply apologizes.
The video was shot on a smartphone, and was posted on social media shocking the whole of China. Everyone just thought that the driver's behavior was outrageous and unacceptable!
The CEO of SF Express, who is actually a really great guy, and even started out as a delivery man before becoming one of the most powerful men in China, had to go on record and say something in public. He condemned the actions of the driver and said that he wanted to bring this story to justice and punish this driver for his behavior.
The consequence of this was that the driver was detained 10 days in jail. Moreover, it was great for the company as the whole of China was really grateful to what the CEO did to protect his employees. All in all, it was great for the company, for the delivery guys, and the CEO's image. It also raised the subject of respecting all those little jobs in China that make the Chinese economy tick along in the right direction.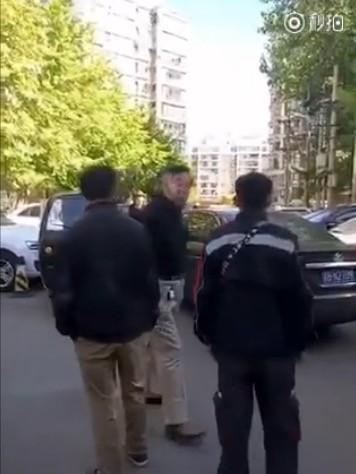 A letterbox published on social networks becomes a place of pilgrimage for fans
There were two HotPosts this week. One about the Pulitzer Prize, and one about a pop star called Luhan. We chose the one about Luhan because it's very Chinese.
Luhan is a very famous Chinese pop star, and is part of this mega trend in China of 'little fresh meat' (which encompasses all those young, beautiful androgynous men that Chinese women love).
This time, Luhan was walking during the night on the Bund in Shanghai, and took a picture of himself close to a letterbox. He posted this simple picture on social media, and a girl recognized this letterbox on the Bund. One hour later, the post made 160,000 retweets and 1 million likes. There was also a 300-meter line of women queuing at that same spot to make selfies close to this letterbox.
It was a pretty crazy reaction, and just shows how excessive the love for celebrities is in China. It just goes beyond anything you can imagine in the West. Girls kept coming to the spot until midnight, and the phenomenon kept going the day after. It has now almost become a sacred place in Shanghai!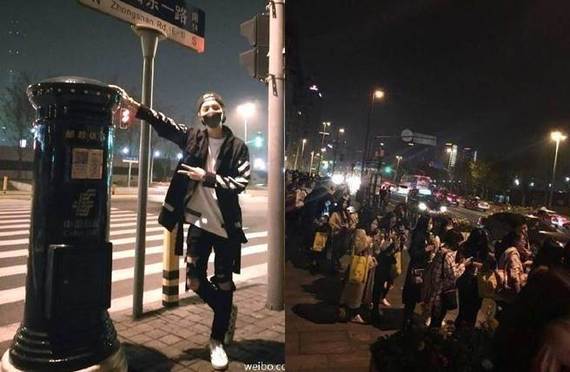 Calling all HuffPost superfans!
Sign up for membership to become a founding member and help shape HuffPost's next chapter