I'm Fred Raillard, Creative CEO, Co-founder and Creative Chief Officer with Farid Mokart of FRED & FARID, a social, content, tech solutions for brands company based in New York, Paris and Shanghai. #FredinChina is an essential social media podcast to know and understand the world's largest economy.
I fell in love with China, and live in Shanghai with my wife and three sons since September 2012. With my teams at the FRED & FARID Shanghai agency we monitor, analyze and decrypt this ultra-connected China with nearly 800 million netizens by sharing what we see, hear and read on Weibo, WeChat, Huaban, Youku. I prepare this column with Zhuomin Qin from FRED & FARID Shanghai.
Thanks to Zhuomin Qin, Feng Huang, Jalila Levesque, Jules Chaffiotte, Radouane Guissi, Yi Zhang, Ying Zhang, Aliou Maro, Tina Liu, Louis Caudevilla, Dushan Karageorgevitch, Jing Qian, Jonathan Roy, Maxime Aubanel and Antoine Robin for their participation to this chronic.
Click here to listen to all the podcasts.
Alibaba wants to go for youth and technological revolution in commerce
The HotBrand this week is 'Alibaba'. There was a very important speech made by founder Jack Ma on October 13th, about the technological revolution in commerce. The first thing he said was that e-commerce was not killing traditional commerce, and that they are both complimentary. He went on to insist that in the future, all innovation would come from young people under the age of 30. So every Government should do everything possible to support and promote companies with young people. He then said that this notion of e-commerce was dead, which is just amazing as he is the leader of e-commerce!
He went on to say that Alibaba would not use this notion anymore, and that people need to understand 5 things:
1. New retail: all offline companies have to go online, and all online companies should go offline and use big data.
2. New production: for years people were manufacturing and standardizing products. This is dead now, as we are entering an era of ultra-personalization and customization of products. We are moving from 'B to C', to 'C to B'. He pushed this very far by saying that consumers today are like Gods, and everything should be about those new consumers.
3. New finance: the old system is dying, and new finance will bring a fairer system to young people. By leveraging big data and the Internet, people will find new ways to finance their projects. A new credit system will be born on a global level, so entrepreneurs will be able to finance their projects without going through the traditional banking system.
4. New technology: old PC chip sets will be replaced by mobile chip sets, and the old operating systems will be replaced by mobile operating systems using Artificial Intelligence.
5. Big data: this is replacing oil, petroleum and coal.
These were all very strong points of view from Jack Ma, who is presenting himself as a great visionary of China and this new world.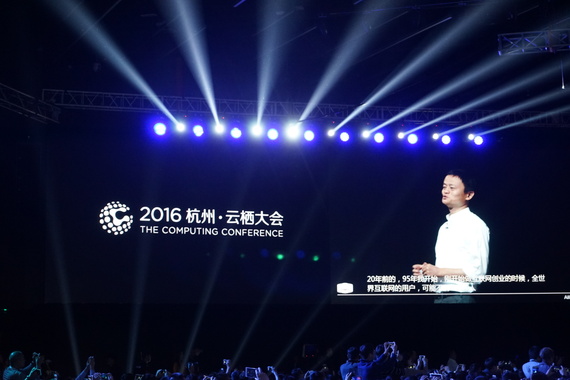 China to dominate space within 10 years
The HotTopic this week is 'Shenzhou 11', which made 600 million views and 200,000 media impressions.
So it's about the launch of this new rocket on October 17th, with two Chinese Astronauts inside. These two guys are going to a space station, which arrived in space on September 15th., and will stay there for a month. This is enormous, and is actually double the amount of time they spent on their previous mission.
The event was naturally followed by the whole of China, and broadcasted on all types of channels and social media platforms Although we have talked more about Elon Musk's space conquest recently, a lot of Chinese pride was felt by everyone, and the Chinese were happy to see that their Government and Institutions were also working on sending people to space.
Now the two astronauts will stay in space for one month, working on installing new pieces into the orbital station. More new pieces will be sent in 2018, and the station will be completed in 2022.
There was a lot if discussion on the Internet, and two things were very funny. First there was a comparison between the Chinese engineers for the same mission in 2003 who were all old men in suits. The Chinese people were very proud that this time, the picture featured young engineers who are the face of modern China. Secondly, there was a bit of criticism from young people about the design of the Chinese NASA, which is called CASIC (China Aerospace Science Industry Corporation). Lots of young Chinese asked for CASIC to hire NASA to do the art direction! Thus is something that we are seeing more often, with young Chinese demanding a better design and branding of their institutions.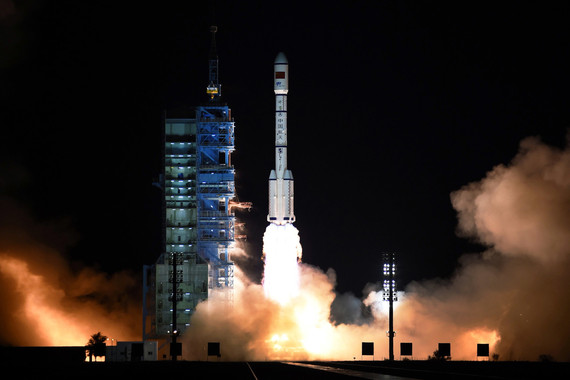 Chinese millennials expect their institutions to be more creative in branding and design
The HotPost this week is about the design of the Nobel Prize. Young people in China noticed that the design of all their diplomas is still very traditional, full of red and gold. This week, young Chinese people discovered the design of the Nobel Prize, which is very inspiring. They were stunned by the creativity and artistry of the design. For the Physics prize in 2014, you have this kind of drawing inspired by DNA cells. In 2013 there was an old engraving with an interesting filter, and for Literature in 2012, there was an abstract painting with blue, gold and white. So the Chinese just realized that diploma designs don't need to be boring. Overall, we are also seeing that the young in China expect their institutions to make an effort in branding and design.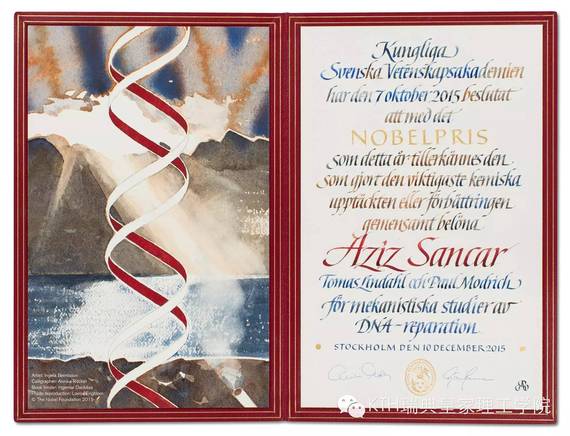 Calling all HuffPost superfans!
Sign up for membership to become a founding member and help shape HuffPost's next chapter