I'm Fred Raillard, Creative CEO, Co-founder and Creative Chief Officer with Farid Mokart of FRED & FARID, a social, content, tech solutions for brands company based in New York, Paris and Shanghai. #FredinChina is an essential social media podcast to know and understand the world's largest economy.
I fell in love with China, and live in Shanghai with my wife and three sons since September 2012. With my teams at the FRED & FARID Shanghai agency we monitor, analyze and decrypt this ultra-connected China with nearly 800 million netizens by sharing what we see, hear and read on Weibo, WeChat, Huaban, Youku. I prepare this column with Zhuomin Qin from FRED & FARID Shanghai.
Thanks to Zhuomin Qin, Feng Huang, Jalila Levesque, Jules Chaffiotte, Radouane Guissi, Yi Zhang, Ying Zhang, Aliou Maro, Tina Liu, Louis Caudevilla, Dushan Karageorgevitch, Jing Qian, Jonathan Roy, Maxime Aubanel and Antoine Robin for their participation to this chronic.
Click here to listen to all the podcasts.
Chinese e-shoppers spend billions on Alibaba Single's Day
The HotBrand this week is Tmall, with the 11/11 (November 11). This used to be the celebration of single people (the Single's Day), and has become since a few years now a huge celebration of e-commerce in China. Similar to the Black Friday in the USA, just bigger.
To give you some numbers, in 6 minutes, sales reached 10 billion RMB, and by midday sales reached 80.7 billion, and at midnight they reached 120 billion RMB, from 235 countries!
Another very interesting number is that 81% of the sales came from mobile rather than desktop / laptop. Also, the first delivery happened only 13 minutes after the order! This just shows how serious China is taking delivery time.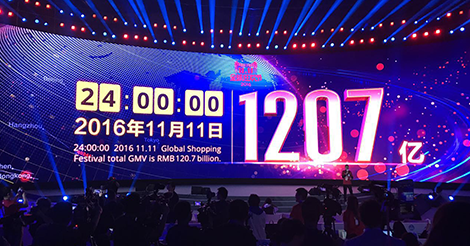 Horrific crash kills Yu Xu, first Chinese female J-10 fighter pilot
The HotTopic this week is the death of a Chinese female pilot. She was a brilliant and beautiful lady. China was deeply saddened by this news, with 120 million media impressions and 62 thousand discussions. She was performing an acrobatic exercise, when two planes collided forcing her to eject from her aircraft, whereupon the wing of a third aircraft hit her.
Many Chinese were familiar with Yu Xu since she was the team leader of China's Air Force Performance team, and even had a nickname on social media - the golden peacock. Finally, she was very symbolic, as she created a lot of pride.
We looked at the various comments in the Internet, which were categorized by sadness but also by stupid and sexist comments about women pilots. Now the good news in all this is that the young millennials reacted really fast and were very angry against those sexist comments, defending her and women in general with jokes and facts. For example, the abilities women have to stay calmer more than men in dangerous situations.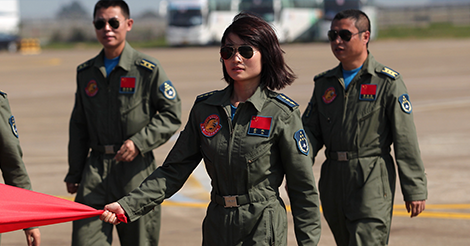 Tremendous Chinese Pride after rescued Chinese tourists by government support
The HotPost this week is the New Zealand earthquake that took place on November 13. Right after the event, the Chinese Consulate in Christchurch immediately sent two helicopters to evacuate 41 Chinese tourists. Then on Tuesday, they sent three more helicopters to evacuate 85 Chinese tourists, including people from Taiwan and Hong Kong.
This was really well received by Chinese people on social media, as thousands of other tourists had to stay in New Zealand and were blocked from evacuating. No one took care of them. This action by the Chinese generated a lot of pride for the Government taking care of Chinese citizens. This is not the first time that we have witnessed this, since China takes the security of its citizens outside China extremely seriously.
We read a lot of comments on the Internet like this being the best campaign for China outside of China, and also for the Chinese Government inside China, since the feeling of security in China is very important.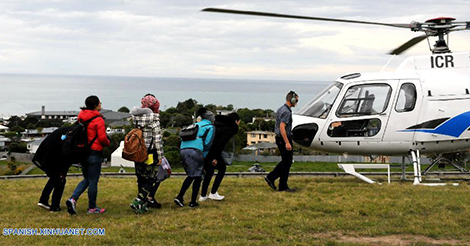 REAL LIFE. REAL NEWS. REAL VOICES.
Help us tell more of the stories that matter from voices that too often remain unheard.