I'm Fred Raillard, Creative CEO, Co-founder and Creative Chief Officer with Farid Mokart of FRED & FARID, a social, content, tech solutions for brands company based in New York, Paris and Shanghai. #FredinChina is an essential social media podcast to know and understand the world's largest economy.
I fell in love with China, and live in Shanghai with my wife and three sons since September 2012. With my teams at the FRED & FARID Shanghai agency we monitor, analyze and decrypt this ultra-connected China with nearly 800 million netizens by sharing what we see, hear and read on Weibo, WeChat, Huaban, Youku. I prepare this column with Zhuomin Qin from FRED & FARID Shanghai.
Thanks to Zhuomin Qin, Feng Huang, Jalila Levesque, Jules Chaffiotte, Radouane Guissi, Yi Zhang, Ying Zhang, Aliou Maro, Tina Liu, Louis Caudevilla, Dushan Karageorgevitch, Jing Qian, Jonathan Roy, Maxime Aubanel and Antoine Robin for their participation to this chronic.
Click here to listen to all the podcasts.
Smart crisis management from Tencent WeChat
The HotBrand of the week is the mobile Tencent social messaging app WeChat, but for a bad reason. It's a bad buzz on WeChat. Usually bad buzz happens around Baidu, but this time it's on WeChat, and concerns thousands of subscription accounts. As a brand, wanting to communicate through WeChat, you can choose a subscription account, and this time there was bad buzz around artificial followers and likes on the posts of those accounts. Apparently people cheated by using software sold on Taobao from Alibaba Group (which is proof once again that you can buy absolutely anything on Taobao).
By September 28, WeChat was already taking action, and we could see templates being produced on social media with 8,000 very popular accounts, that showed that 45% of them had seen a drop of more than 50% of followers. Another template showed that 124 popular accounts (famous KOL influencers like Trip Advisor) had seen a drop of 80% in terms of followers.
In summary it showed that WeChat knew about this and that they had already taken action, although they wanted to keep it confidential.
Because it was on the Internet, they had to communicate on the subject, and on September 29, the WeChat management made a statement saying that they were going to improve their technical controls to avoid this kind of behavior in the future.
This was very well received by the people in China, as they believed this was very unfair if you compare it to accounts that don't have the money to buy those followers. People were grateful that Tencent and WeChat acted quickly, so we can say it was a bad buzz well managed by the brand so in the end it was not too bad for WeChat.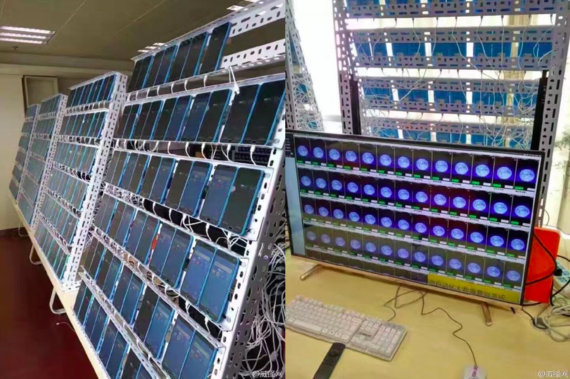 Chinese millennials want original ideas vs copies
The HotTopic this week is 'Legend of Ravaging Dynasties' (L.O.R.D). This is a fantasy CGI movie written and directed by Guo Jingming. The movie made 2.7 billion media impressions on Weibo, which is just enormous, as well as 12 million discussions.
The film was released on September 30, to a very bad buzz because of three different reasons.
The first being that Guo Jingming was criticized for copying a piece of Japanese entertainment called 'Fate/Stay, Night'. The young Chinese reproached him for copying a Japanese comic story.
The second reason for the bad buzz is due the poor production values of the film. Guo Jingming said that he spent 100 million RMB on the film's CGI, but the result is really bad. It looks more like a bad video game than an expensive movie, and people thought he put more money into PR and buying celebrities than into quality production values.
And lastly, in order to succeed in PR, Guo Jingming hired the talents of what we call in China, 'Little fresh meat'. These are young, famous and beautiful boys with very androgynous features. A band called 'TF boys' was hired to be part of the movie and they were awful in it. Even though the movie is CGI, you can still capture the motions and facial expressions of the actors on a green screen that you then apply on the CGI characters. The acting skills of the band were heavily criticized.
This all goes to show that young Chinese people today expect originality, quality, good scripts and good acting. Expectations are just way higher than what they used to be concerning entertainment in China.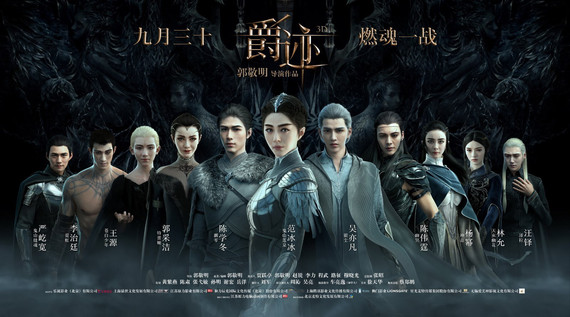 This answer at a Chinese exam is pure genius
The HotPost of the week is 'But we don't have a car, do we?". To give you some context, there was a school exam in an elementary school in China. There was a question asking students: "Imagine if you succeed your exam and your father wants to reward you by bringing you to the countryside for the weekend to celebrate. However, how would you persuade your father to not use his car but to go by bicycle?" The purpose of this question was to see how students would fight pollution, and make people sensitive to this topic, which is one of the biggest topics in China.
Now one of the answers from the students was a one-sentence answer: "But we don't have a car, do we?"
It was true that this kid's parents did not have a car, and it went viral on the Internet. People loved it and thought it was hilarious! Some of the comments by the younger generation were: "He should have a hundred points for that answer, plus one because it's such an out of the box answer".
People loved it and it just showed how young people today love originality, singularity and personality as opposed to conformism.

REAL LIFE. REAL NEWS. REAL VOICES.
Help us tell more of the stories that matter from voices that too often remain unheard.