I'm Fred Raillard, Creative CEO, Co-founder and Creative Chief Officer with Farid Mokart of FRED & FARID, a social, content, tech solutions for brands company based in New York, Paris and Shanghai. #FredinChina is an essential social media podcast to know and understand the world's largest economy.
I fell in love with China, and live in Shanghai with my wife and three sons since September 2012. With my teams at the FRED & FARID Shanghai agency we monitor, analyze and decrypt this ultra-connected China with nearly 800 million netizens by sharing what we see, hear and read on Weibo, WeChat, Huaban, Youku. I prepare this column with Zhuomin Qin from FRED & FARID Shanghai.
Thanks to Zhuomin Qin, Feng Huang, Jalila Levesque, Jules Chaffiotte, Radouane Guissi, Yi Zhang, Ying Zhang, Aliou Maro, Tina Liu, Louis Caudevilla, Dushan Karageorgevitch, Jing Qian, Jonathan Roy, Maxime Aubanel and Antoine Robin for their participation to this chronic.
Click here to listen to all the podcasts.
Chinese netizens surprisingly support Donald Trump
Welcome to this new season of #FredinChina. The HotTopic this week is the U.S. election. A lot of people talked about the first debate, which made 640 million media impressions on Weibo, and thousands of discussions on the Internet.
Chinese people are extremely conscious that the outcome will have a direct impact on China. It's very interesting to see that the majority of Chinese netizens support Donald Trump, and not Hillary Clinton! This is for down to a few different reasons. Firstly, because they are not totally happy with the way Democrats are right now handling the relationship between China and the U.S. Secondly, Hillary is suffering from a credibility standpoint simply because she is a woman. People are not used to seeing women at the top levels of politics. And thirdly, because Donald Trump is a champion of Trending and HotTopics. Every sentence he makes ends up as a HotTopic in China, with everyone talking about it! Even though he is really controversial, he is a maverick for Chinese people. They just cannot believe that you can be a politician and behave like he does. They kind of love it, because he is an entertaining character who is so enjoyable to watch. They also like the fact that he does not seem to come from a classical and conventional Washington political establishment. He just seems like a real guy to the Chinese, who talks the truth and is just emotional.
Chinese people also made a lot of jokes about the fact that both Hillary Clinton and Donald Trump pronounced the word 'China' so many times. It almost seemed that China was sponsoring the debate! There were also a lot of jokes about the possibility of Donald Trump making the White House gold if he wins the Presidency as he is so rich and flamboyant. Also, that his jet is already bigger than Air Force 1, so he might actually keep it and call it 'Air Force 1 Plus!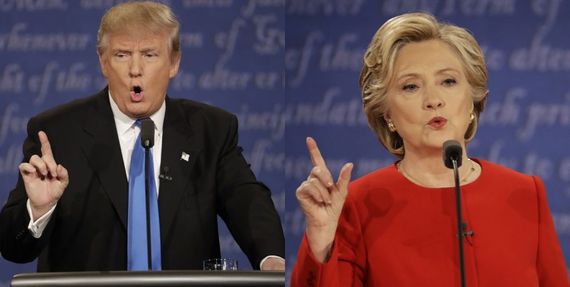 Elon Musk and his inter-planetary dreams compared to Iron Man in China
The HotBrand of the week is 'SpaceX'. Chinese people are totally in love with this brand, and everything related to 'SpaceX' as well as the CEO, Elon Musk who is a real superstar. Millions of people were watching the rocket launch from the platform. Elon Musk is also a trending topic in his own right, making Chinese people dream and is even called 'Iron Man' in China.
'SpaceX' is the HotBrand because it was the 67th IAC (International Astronautical Congress) from September 26-30 in Guadalajara, Mexico, where innovation and space tech were presented. Musk announced this a programme to bring humans to other planets, and developed his plan to colonize Mars. He said he would do this in 6 years, so if you are still around by 2022, you might see this actually happen on TV and the internet! He managed to dramatically lower the cost of sending humans in space. Today it costs about 1 billion to send a human to space, and he wants to bring this down to $20,000.
A lot of Chinese people tweeted his quotes on Weibo and WeChat, and cc'ed their own Chinese stars like Jack Ma (boss of Alibaba), Ma Huateng (boss of Tencent), and Jia Yueting (boss of Letv) as a way of pushing them to be inspired by what Musk is doing. One of these quotes was a killer quote: " I really have no other purpose than to make life inter-planetary".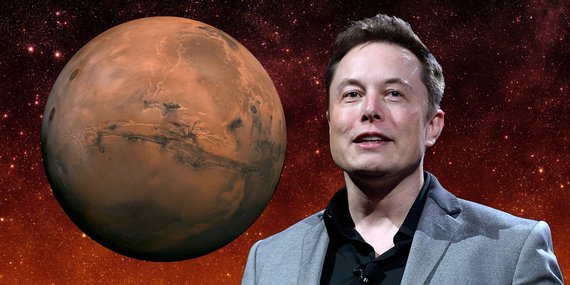 Pen, Pineapple, Apple, Pen: the latest viral video among Chinese millennials
The HotPost of the week is totally stupid and also the kind of HotPost we love to talk about! It's a silly brainwashing music video that just stays in your mind after hearing it once. Even though it's just the worst song ever! It's called 'PPAP' (Pen, Pineapple, Apple, Pen).
It goes something like this: "Pen apple equals pineapple, pineapple and pen equal pineapple...". It's just pure nonsense, but stays in your brain. If you go to fredinchina.com, we will put the link to the video so you can take a look.
It made 5 million views in one day, with lots of memes and imitations popping up on the Internet. The following day, there were 10 million views only on imitations of the music video, with 7000 people imitating 'PPAP'!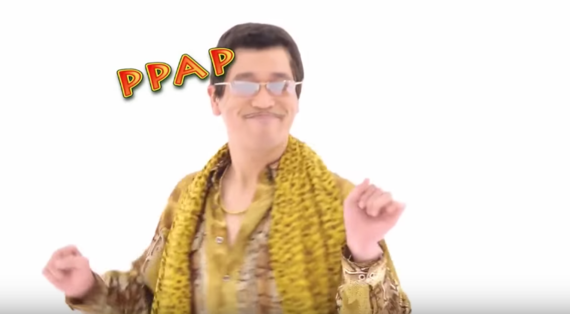 Popular in the Community