I'm Fred Raillard, Creative CEO, Co-founder and Creative Chief Officer with Farid Mokart of FRED & FARID, a social, content, tech solutions for brands company based in New York, Paris and Shanghai. #FredinChina is an essential social media podcast to know and understand the world's largest economy.
I fell in love with China, and live in Shanghai with my wife and three sons since September 2012. With my teams at the FRED & FARID Shanghai agency we monitor, analyze and decrypt this ultra-connected China with nearly 800 million netizens by sharing what we see, hear and read on Weibo, WeChat, Huaban, Youku. I prepare this column with Zhuomin Qin from FRED & FARID Shanghai.
Thanks to Zhuomin Qin, Feng Huang, Jalila Levesque, Jules Chaffiotte, Radouane Guissi, Yi Zhang, Ying Zhang, Aliou Maro, Tina Liu, Louis Caudevilla, Dushan Karageorgevitch, Jing Qian, Jonathan Roy, Maxime Aubanel and Antoine Robin for their participation to this chronic.
Click here to listen to all the podcasts.
'Circles' newest feature turns Alipay into a hook-up app
The HotBrand of the week is Alipay, the payment system of Alibaba.
Alipay publicly announced the launch of a new social media service called 'Circles'. 'Circles' is similar to 'Groups', where people can post pictures and content to 21 different 'Circles'. 18 of these 'Circles' are extremely normal where anyone can post content, but 3 of them are very special as only women can post content, and only rich men can like, comment and reward those women for posting content.
This became very viral as sexy, half-naked women invaded those 3 special 'Circles', and posted extremely sulfurous content. The comments were pretty crazy as well, coming from crazy and very excited men! Alipay then went public to say that they will cancel this service in the future.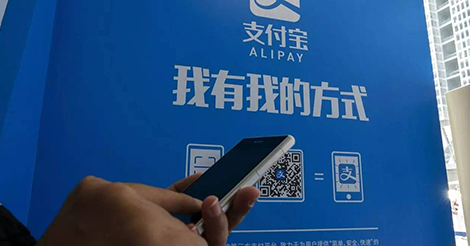 WeChat fundraising for girl's leukemia treatment sparks controversy amid false financial claims
The HotTopic this week is Luo Yi Xiao, a 5-year-old girl who has leukemia. The story made 90 million media impressions on one hashtag, and 60 million on a second hashtag, and 55 thousand discussions.
Now the father of this little girl launched an operation on WeChat to touch people's hearts, and raise money to help his daughter. He told the story of how he lost his job a year ago, and how he just does not know how to help his daughter. A financial company called Xiao Tong Ren decided to help the father, by saying that they would give him 1RMB for every re-post of the story. The father ended up raising 2 million RMB ($400,000) for his daughter, but some people started an investigation into him, and discovered that he was not at all poor, owning 3 apartments! They also discovered that social security was actually covering 82% of his daughter's expenses, so he only had to pay 36,000 RMB to help her. They even discovered that the father was a personal friend of the financial company, Xiao Tong Ren who became involved in this operation for the sole purpose of looking good PR-wise.
This was all very shocking for the Chinese, and the father had to go on social media and apologize, saying that he would give this money to an established leukemia fund.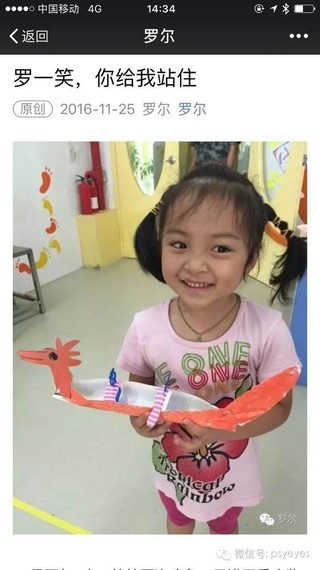 A famous Chinese legend turned into a Hollywood manga on social media
The HotPost of the week is Water Margin. This is an old and famous legend in China during the Song Dynasty. It's also a very popular book about 108 outlaws who went up into the mountains (Mount Li On), to form a kind of army. Now the Government at that time, decided to hire the outlaws to help them fight foreign invaders, instead of killing them. The outlaws went on to become very famous popular heroes.

This went viral this week because some young people took some original pictures of some of those outlaws and used Photoshop to insert the heads of some famous Hollywood actors. It was very funny and really well done. Even the choice of actors in relation to the outlaw was very appropriate.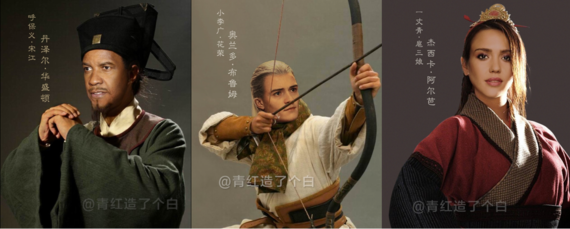 Calling all HuffPost superfans!
Sign up for membership to become a founding member and help shape HuffPost's next chapter