I'm Fred Raillard, CEO, Co-founder and Creative Chief Officer of FRED & FARID, a social, content, tech solutions for brands company based in Paris, Shanghai, Beijing and New York. In partnership with FRED & FARID, BFM Business launches #FredinChina, a social media podcast in "Chine Hebdo", the weekly radio broadcast of Mathieu Jolivet. #FredinChina is essential to know and understand the world's largest economy.
I fell in love with China, and live in Shanghai with my wife and sons since September 2012. With my teams at the FRED & FARID Shanghai agency we monitor, analyze and decrypt this ultra-connected China with nearly 800 million netizens by sharing what we see, hear and read on Weibo, WeChat, Huaban, Youku. I prepare this column with Jing Qian from FRED & FARID Shanghai.
Click here to listen to all the podcasts.
China keeps pushing the boundaries of the digital business
This week's HotTopic is about an auction for a pre-roll on a video. You may remember we talked about this influencer called Papi Jiang who is this really talented KOL who produces funny videos based on Chinese insights. She posts these videos on video platforms in China. Her average views on each video are about 7 million views without any push.
Now, in a way, she was bought by another KOL for 12 million RMB. So she now works for him, and he tries to sell her to brands. This time there was an auction to be the first brand to do the pre-roll of one of her videos. The whole of China looked at this, curious to find out what brand would win! The auction started at 270,000RMB, and ended up at 22 million RMB! The winner was Lily & Beauty, a skin care distributor in China. All of China looked at that, as it was very symbolic of this period called, 'The net idol'.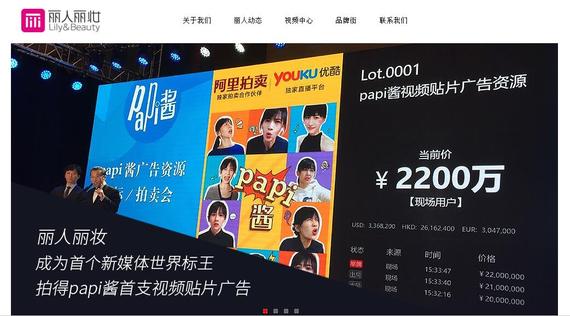 Durex launches the weirdest PR event ever
This week's HotBrand is Durex, the condom maker, that organized a really strange event. Durex is famous in China for doing 'hijacks' on trending topics and producing strong pop culture on the Internet.
This time they organized a 3-hour event on April 26th, where they gathered 50 couples in a gigantic room. 50 males and 50 females were in this room with 50 beds, dressed in pajamas. This was all very ambiguous, and the whole of China was watching waiting to see what was going to unfold. The whole event was promoting a new condom called the 'Air' condom, which is a super thin condom.
But nothing happened! At some point during the event they just gave a banana to the women, and an apple to all the men. The couples just started eating the fruits and then just went to bed at around 10.30. Then, a sort of explosion took place in the air, and the smoke symbolized what happens when you actually use a condom. You can discover these curious images on fredinchina.com.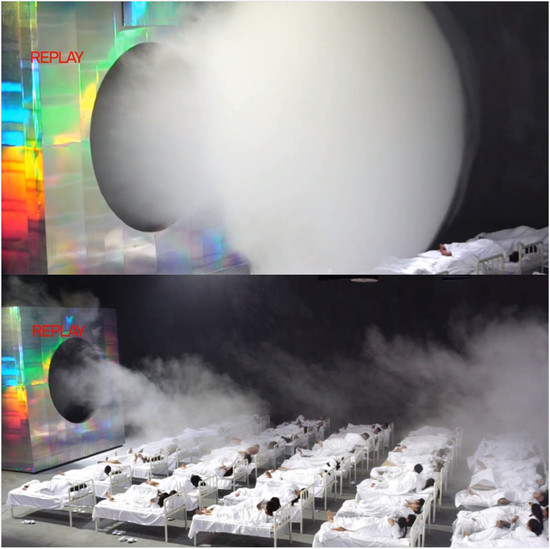 A WordArt-styled billboard for China's Aerospace Corporation becomes a meme on social media
This week's HotPost is about China's Aerospace Science & Industry Corporation. It all sounds very serious, but they released an auto-promotion outdoor billboard, which they also posted on social media. It turned out to be an absolute disaster! It was a ridiculously kitsch in-house production featuring planes. You have to see this on fredinchina.com, as the whole of China laughed about it. It just seems crazy that they did not realize how cheap their advertisement looked. It's almost as if it was done using Word 2003 and not even Photoshop.
Now the Chinese can be really ironic, and there were tons and tons of jokes about the ad's designer who produced this. This generated an awful lot of UGC (user generated content) because a lot of people tried to help these poor guys by producing better posters. As you can guess, it was very hard to find one as bad as the original!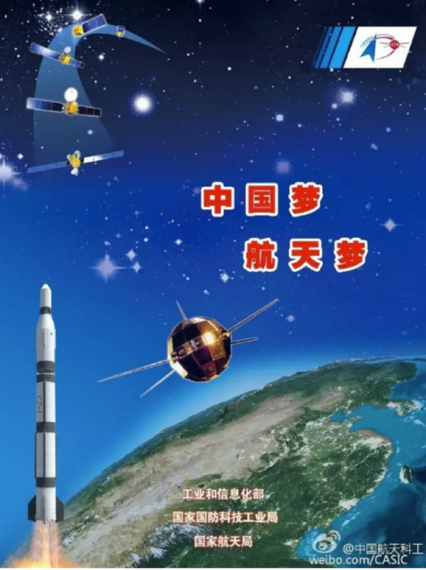 Calling all HuffPost superfans!
Sign up for membership to become a founding member and help shape HuffPost's next chapter