I'm Fred Raillard, Creative CEO, Co-founder and Creative Chief Officer with Farid Mokart of FRED & FARID, an independent creative boutique network based in New York, Shanghai and Paris. #FredinChina is an essential social media podcast to know and understand the world's largest economy.
I fell in love with China, and live in Shanghai with my wife and three sons since September 2012. With my teams at the FRED & FARID Shanghai agency we monitor, analyze and decrypt this ultra-connected China with nearly 800 million netizens by sharing what we see, hear and read on Weibo, WeChat, Huaban, Youku. I prepare this column with Zhuomin Qin from FRED & FARID Shanghai.
Thanks to Zhuomin Qin, Feng Huang, Jalila Levesque, Jules Chaffiotte, Radouane Guissi, Yi Zhang, Ying Zhang, Aliou Maro, Tina Liu, Louis Caudevilla, Dushan Karageorgevitch, Jing Qian, Jonathan Roy, Maxime Aubanel and Antoine Robin for their participation to this chronic.
Click here to listen to all the podcasts.
Is Didi to blame for a disruptive ride-hailing market?
The ride-hailing market is becoming increasingly complicated in China. Uber left China last August and sold his shares to local rival Didi, who was already the leader in China and therefore found itself in a situation of complete monopoly. They could therefore lower their prices, offering regular promotions and even decreased their margins so that their drivers could be happier!
Since January 2017 Chinese users have been complaining that it is more difficult now to order a cab in T1 / T2 cities. The first month of the year coincides with the Chinese New Year and therefore the Chinese traditionally leave the cities to return home, much like Westerners do during Christmas. This is nothing new, but this year the phenomenon is more important than in the past. Recently, an angry Didi user wrote an article that became viral on social networks. He accuses Didi of disrupting the market and bringing about this difficult situation in Chinese T1 / T2 cities.
He goes on to accuse the Chinese giant for 2 reasons:
1 / The algorithm of supply and demand is a disaster and the clients endure a surge in prices even when the supply is greater than the demand.
2 / Because the drivers can now choose their trips, they are now waiting for clients to add a tip on the application. The article has reached the ceiling of 100,000 views on WeChat, and was shared a great deal. The netizens attacked Didi and some even regret the departure of Uber, which allowed for a more balanced market. Others find that the situation deteriorates Shanghai's image, while drivers were extremely courteous until now.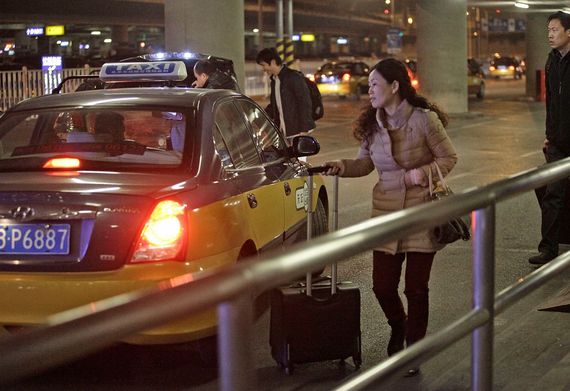 Macho lyrics in the song for the movie 'Duckweed' enrage Millennials
The HotTopic this week is a film called Duckweed, directed by Han Han: one of China's most famous directors. On January 21, Han Han presented the official song of his film on Weibo. generating a lot of discussions on social networks in light of the lyrics.
The lyrics refer to a young married man addressing his wife, and his expectations. For example, he asks her to assume the full responsibility of the family (to earn more money than him, to get up earlier and go to bed later, take care of the housework, take care of the children etc.), and that in return he will not cheat on her with another woman.
Naturally, this is all very macho, and refers to an archaic vision of the couple that Chinese Millennials have dismissed, and who want to detach themselves from this old-fashioned Chinese vision of the family. Moreover, netizens know that it is not a cynical song because Han Han is known in China for his disrespectful views on women. Young people are boycotting the film.
The communication team around the film received tons of complaints, and announced that the song was only a translation and adaptation of an old Japanese song of the 70s. The team even announced that a second song would soon come out, expressing the post-marriage life of the man, where he takes on more responsibility. But Han Han never apologized for the choice of the song.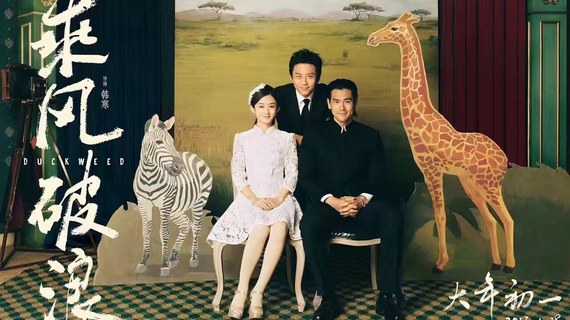 The good old days of the CNY
The HotPost this week is a video that generated 26 million views. It shows how the Chinese celebrated the Chinese New Year in the past. These ancient traditions reminded netizens of some of their childhood memories. We read some comments like, "This video reminds me of how we celebrated the CNY in my childhood. It was better before...". Other millennials or young people of the Generation Z expressed their jealousy about how the CNY was celebrated in the past. This is a very successful video blowing a wind of nostalgia across China.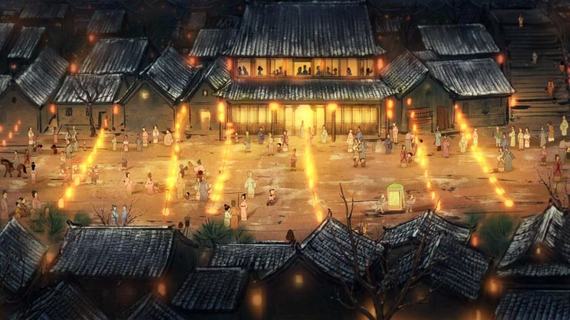 Related
Popular in the Community