I'm Fred Raillard, Creative CEO, Co-founder and Creative Chief Officer with Farid Mokart of FRED & FARID, a social, content, tech solutions for brands company based in New York, Paris and Shanghai. #FredinChina is an essential social media podcast to know and understand the world's largest economy.
I fell in love with China, and live in Shanghai with my wife and three sons since September 2012. With my teams at the FRED & FARID Shanghai agency we monitor, analyze and decrypt this ultra-connected China with nearly 800 million netizens by sharing what we see, hear and read on Weibo, WeChat, Huaban, Youku. I prepare this column with Zhuomin Qin from FRED & FARID Shanghai.
Thanks to Zhuomin Qin, Feng Huang, Jalila Levesque, Jules Chaffiotte, Radouane Guissi, Yi Zhang, Ying Zhang, Aliou Maro, Tina Liu, Louis Caudevilla, Dushan Karageorgevitch, Jing Qian, Jonathan Roy, Maxime Aubanel and Antoine Robin for their participation to this chronic.
Click here to listen to all the podcasts.
Samsung Galaxy Note 7 faces its worst crisis in China
The HotBrand of the week is Samsung, and for the wrong reasons, due to a huge crisis. On August 24th and August 31st, two explosions of the Note 7 were reported. On September 1st, Samsung claimed that it was because of a battery and they recalled the product fro 10 markets. However on the same day, they maintained the launch of the Note 7 in China.
On September 18th, the first case of an explosion of the Note 7 in China was reported, and Samsung refused to admit that it was their responsibility. They claimed that it was the responsibility of the user. The Chinese user was so angry that he sent his mobile to the Ministry of Industry and Information Technology (MIIT), and after an investigation, the MIIT said that it was the responsibility of Samsung. In the meantime, other cases of explosions were reported in China, and on September 29th, Samsung decided to officially apologize. However, they did not mention anything about recalling the products in China, and actually kept the products in China.
On October 2nd, 6 more explosions from the Note 7 were reported in China. Research came out on the Internet saying that 70% of the Chinese Samsung customers decided to never ever buy a Samsung product again. So on October 11th, Samsung finally announced that they were going to recall the Note 7 all around China.
This is a huge crisis, which is absolutely terrible for Samsung, since they will never recover from this. It generated an explosion of content, jokes, memes, viral films against Samsung from Chinese customers and competitors who took advantage of this situation to push back this South Korean competitor. They will undoubtedly never recover from this in China.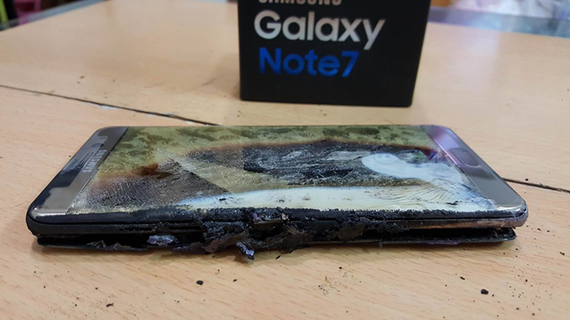 Chinese millennials get the great piece of entertainment they claimed
The HotTopic this week is a movie called 'Operation Mekong', which is based on a true story.
The movie generated 750 million media impressions on Weibo, 922,000 discussions, and 600 million RMB at the box office in just seven days!
'Operation Mekong' is a Chinese, Hong Kong crime action film, and opened on September 30th, inspired by a true criminal case known as the Mekong river massacre that took place in October 2011.
Now the real story is that two Chinese merchant ships were attacked on the Mekong River, and 13 sailors were murdered. A large amount of drugs was found on the ships making the Chinese sailors suspicious of somehow being involved in a drug trafficking deal. At that period of time, the Chinese government sent investigation teams into Laos, Burma and Thailand. After their investigation, they managed to prove that the sailors were innocent, and not involved in drug trafficking. A drug lord from Burma organized the whole thing, and was arrested by the Chinese police outside China. He was brought back into China where he was judged and killed.
So the movie is about that whole story, and the cinematography and direction is very well crafted, like a Hollywood movie. It's respectful of the true facts, the history, details, violence and is well edited, well shot and the acting is fantastic.
It was really well appreciated by the young people in China as they have been used to low quality entertainment. They were very happy to discover a great piece of entertainment. And in a similar fashion that Washington uses Hollywood to communicate to Americans and the whole world on certain topics, you can imagine that China will now have the same level of entertainment through Chinese cinema to communicate on their big topics, concerning China and the world.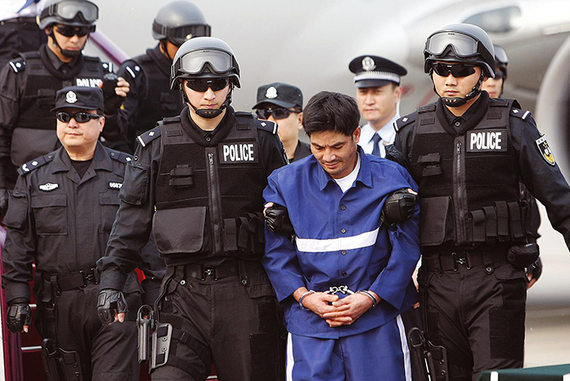 Leonardo DiCaprio opens his Weibo account
The HotPost of the week is Leonardo DiCaprio who just opened his Weibo account. His first post generated 162,000 reposts and 196,000 comments.
As you know, Leonardo DiCaprio is really appreciated by the Chinese. They just love him! He is a source of inspiration for them because they love to create memes with him, using his facial expressions, words and gestures in pictures and videos. They just love to customize all that and create humor. It's always a competition of who is the funniest using the material of Leonardo DiCaprio.
So the fact that he was opening a Weibo account generated a lot of comments, old and new memes.
It was fun to realize how sensitive Chinese people are to this, as they appreciate a big Hollywood star being interested in China. It shows something positive towards China, and the people are thankful for that.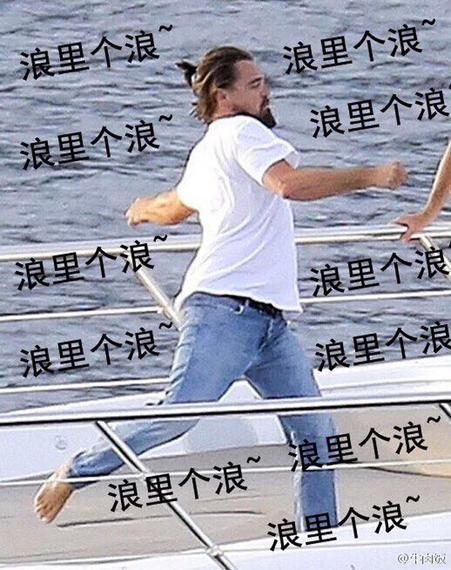 Calling all HuffPost superfans!
Sign up for membership to become a founding member and help shape HuffPost's next chapter