I'm Fred Raillard, Creative CEO, Co-founder and Creative Chief Officer with Farid Mokart of FRED & FARID, an independent creative boutique network based in New York, Shanghai and Paris. #FredinChina is an essential social media podcast to know and understand the world's largest economy.
I fell in love with China, and live in Shanghai with my wife and three sons since September 2012. With my teams at the FRED & FARID Shanghai agency we monitor, analyze and decrypt this ultra-connected China with nearly 800 million netizens by sharing what we see, hear and read on Weibo, WeChat, Huaban, Youku. I prepare this column with Zhuomin Qin from FRED & FARID Shanghai.
Thanks to Zhuomin Qin, Feng Huang, Jalila Levesque, Jules Chaffiotte, Radouane Guissi, Yi Zhang, Ying Zhang, Aliou Maro, Tina Liu, Louis Caudevilla, Dushan Karageorgevitch, Jing Qian, Jonathan Roy, Maxime Aubanel and Antoine Robin for their participation to this chronic.
Click here to listen to all the podcasts.
Tencent looks to challenge Apple with cloud-based apps you can use without downloading
On 9 January, Tencent launched its new offensive in the mobile app market: WeChat mini-programs. This launch is seen as a competitor for the Google and Apple platforms which generate billions of dollars in revenue.

Tencent launched a beta program for these mini-programs at the end of 2016, and they are lighter versions to the applications on iOS or Android. On WeChat, mini-programs are launched via QR Code and open directly on the instant messaging application. They can also be kept on WeChat.

One can see on the photos shared by Tencent that it's possible to scan a QR Code in front of petrol stations that launch a mobile payment mini-program, so that you can pay for gas from your car.
Tencent claims to have received several messages of encouragement from several brands such as Didi (Chinese Uber), Meituan, JD, as well as from travel agencies, hotel chains and airlines. WeChat already integrates mobile payment from the application.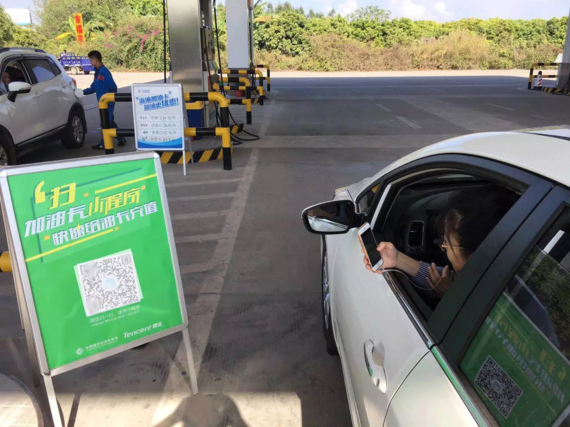 Google's AlphaGo AI program is secretly beating human players online
At the beginning of the year, a mysterious Go player (the famous Chinese board game) appeared on 2 of the biggest online gaming platforms, Tygem and FoxGo, under the name of "Master". Over the last two days, "Master" has crushed 50 players, including world ranked players from Japan (5th in the world ranking by Go Ratings), South Korean (3rd) and Chinese (1st).

This has provoked more than 27,000 discussions, 160 million media impressions and a lot of speculation around the identity of the "Master". Many observers immediately suspected a robot controlled by artificial intelligence but no one knows who would be able to develop it. After the 59th victory against Nie Weiping, a 60-year-old Chinese champion, the "Master" account revealed that he was in fact a researcher of the AlphaGo team.

Last Thursday, after the 60th consecutive "Master" victory, the founder of Google DeepMind, Demis Hassabis revealed on Twitter that the "Master" was indeed the updated version of AlphaGo, the famous artificial intelligence robot that beat the Go Game World champion in 2016.

"We worked hard to improve AlphaGo, and participated in several unofficial online meetings," said Demis Hassabis, adding that "Google DeepMind was very excited by the latest results."

This information caused many debates around artificial intelligence in the future. Some believe that AI can become a threat to humans in the future, recalling what happened 20 years ago when a robot beat a chess champion, after which people said that it would take at least 100 years for such a performance in the more difficult Go game: "It is terrifying, the day when AI will dominate humans will arrive soon". Others believe that since humans are controlling AI, it will remain a tool for humans like Tesla's auto-pilot car.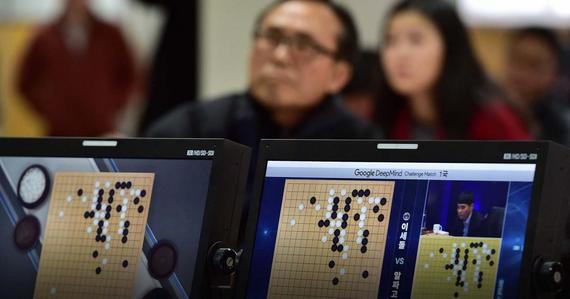 Fake Terracotta warriors seized at Xi'an resort
The HotPost is the post of a person who visited the Xi'An region in China and became viral on social networks last week. It was published on Douban, a very active lifestyle community in China, and quickly generated more than 100,000 views and hundreds of comments. After hiding the post, the author re-posted it on Weibo to generate more than 50,000 shares.

On his post, the author recounts the scam he went through when he lived with other tourists a few hundred meters before the historical sites and museums they were planning to visit. A false guide spoke to the tourists and asked them to follow him or other of his colleagues to tourist places or museums for a cheaper fee. Except that the scam does not end there, the crooks literally reproduced the tourist sites and museums in life size with dozens of copycat Terracotta warriors!

On the social networks some netizens laughed, explaining that the same scam happened to them, and that sometimes the driver of the coach is also complicit and advises tourists to follow the false guides. Others find this completely shameful and demand that the police or government intervenes to put an end to these scams.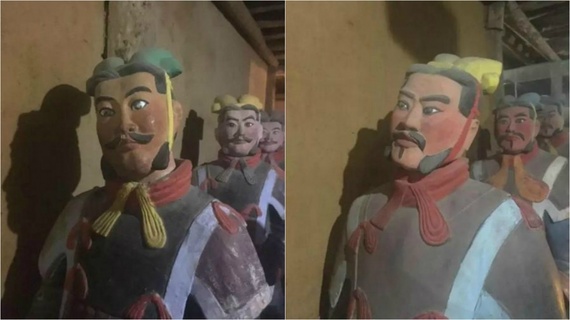 Related
Popular in the Community