I'm Fred Raillard, Creative CEO, Co-founder and Creative Chief Officer with Farid Mokart of FRED & FARID, a social, content, tech solutions for brands company based in New York, Paris and Shanghai. #FredinChina is an essential social media podcast to know and understand the world's largest economy.
I fell in love with China, and live in Shanghai with my wife and three sons since September 2012. With my teams at the FRED & FARID Shanghai agency we monitor, analyze and decrypt this ultra-connected China with nearly 800 million netizens by sharing what we see, hear and read on Weibo, WeChat, Huaban, Youku. I prepare this column with Zhuomin Qin from FRED & FARID Shanghai.
Thanks to Zhuomin Qin, Feng Huang, Jalila Levesque, Jules Chaffiotte, Radouane Guissi, Yi Zhang, Ying Zhang, Aliou Maro, Tina Liu, Louis Caudevilla, Dushan Karageorgevitch, Jing Qian, Jonathan Roy, Maxime Aubanel and Antoine Robin for their participation to this chronic.
Click here to listen to all the podcasts.
This millennial platform makes fun of parents on social media
The HotBrand of the week is in fact two brands. 'Netease' and 'Guokr'. Netease is a major online media platform that does content for Millennials. Guokr is an online science community that aims to make science fun for Millennials.
The two brands partnered for a communications operation, and launched a really funny H5 mobile site based on a very strong insight.
The H5 is a firewall to block the fake tips and rumors from your parents. There is such a huge gap between the content that Millennials love on social media, and the content that parents share on social media. Moreover, parents in China love to share serious tips based on studies about health, education etc. Millennials think that these tips are fake and pseudo-scientific.
So the two brands launched an H5 in a very clever way - decoding those fake tips and pseudo-scientific rumors from the parents. This was extremely viral in China as it emphasizes the gap between generations.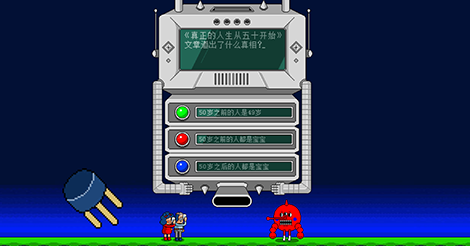 China box office: Millennials run to see Japanese anime 'Your Name'
After just 3 days, it made 300 million RMB at the box office! The director is famous for his exquisite sense of detail. He is the ultimate perfectionist. On social media, people call him the 'devil of high image quality'. Millennials who have such high levels of expectation in terms of entertainment just love this guy. There were a lot of pictures on social media where millennials were comparing the inspiration (for example a picture from the street), and how this was translated into the movie with CGI. The sense of detail is just stunning!
The story of the film is also really strong and emotional about 2 teenagers. The boy is in the female body and the girl in the male body. It's a love story between them in the middle of a natural disaster.
It was also really interesting to see that a lot of discussions were about copyright issues. Millennials did not want to illegally download the movie, and preferred to pay for movie tickets to reward the director for this amazing piece of work.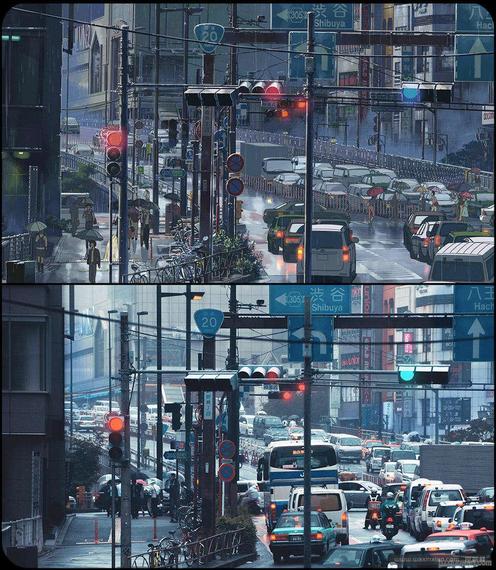 A new documentary puts the emphasis on climate change striking a chord with young Chinese
The HotPost of the week is a post announcing a new documentary in China called 'Plastic China'. It reminds us of the 'Enter the Dome' documentary that was launched last year about air pollution. Or 'Before the Flood' documentary with Leonardo DiCaprio for the West.
This time it's about plastic, and is very dramatic and precise about the consequences of plastic pollution, recycling, fabrication etc. It's very accurate in depicting how people working in the factories will suffer from that, people living in the regions, and how the environment will suffer. The footprint of plastic pollution is just enormous, having an impact on the air and rivers as well.
Because these kinds of topics were forbidden in China for a long period of time, it was really interesting to realize how many young people discovered these topics for the first time. They were discovering the consequences on the environment and people's health of this incredible growth they have been witnessing in China.
It was very touching to read the comments since most of them were emotional comments of people being sincerely sad about what was happening to those villages where the factories were, and sad about the dramatic consequences.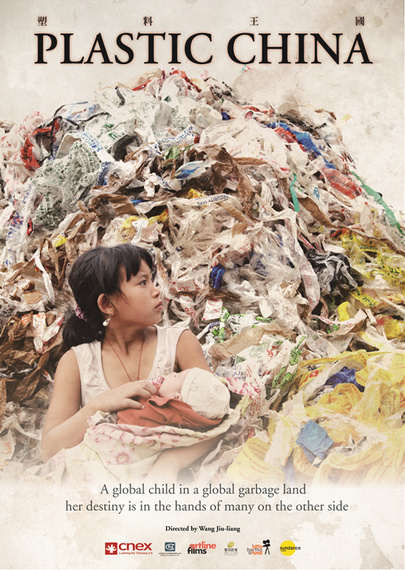 Calling all HuffPost superfans!
Sign up for membership to become a founding member and help shape HuffPost's next chapter