I'm Fred Raillard, CEO, Co-founder and Creative Chief Officer of FRED & FARID, a social, content, tech solutions for brands company based in Paris, Shanghai, Beijing and New York. In partnership with FRED & FARID, BFM Business launches #FredinChina, a social media podcast in "Chine Hebdo", the weekly radio broadcast of Mathieu Jolivet. #FredinChina is essential to know and understand the world's largest economy.
I fell in love with China, and live in Shanghai with my wife and sons since September 2012. With my teams at the FRED & FARID Shanghai agency we monitor, analyze and decrypt this ultra-connected China with nearly 800 million netizens by sharing what we see, hear and read on Weibo, WeChat, Huaban, Youku. I prepare this column with Jing Qian from FRED & FARID Shanghai.
Click here to listen to all the podcasts.
Two police scandals revealed on social networks shake China
The HotTopic of the week is about the police. Two huge scandals in China concerning the police. This first one occurred this week, a policeman was found dead on the side of the road, and the people in charge of the investigation just said that he probably committed suicide. But his wife disagreed: this policeman was working hard on a drug investigation. She believes her husband was killed by the organisation. She also thinks that the other policeman in charge of the investigation had a role in her husband's death and this drug traffic.
It raised a lot of questions on social media and it reminded people of another story that happened 3 weeks ago. A father was found in a massage place by the police. They took him and brought him to the police station. Under strange circumstances he died on his way to the station. Again,, the wife was suspicious of his death and let out her own investigation on social networks. Very weird elements came up: the CCTV cameras on the way to the police station were broken that day, she found people witnessing the fact that her husband had been beaten by the policemen before they took him in the car.
Consequently, a huge debate about police integrity rose on social media in China. People are now very angry about the police, and it came to the point that Xi Jinping himself (President of China) had to react and declare that he is going to "reinvent" the police and demand better transparency ethics in the police organisation. We can be sure that these scandals will have huge consequences on the Chinese police force.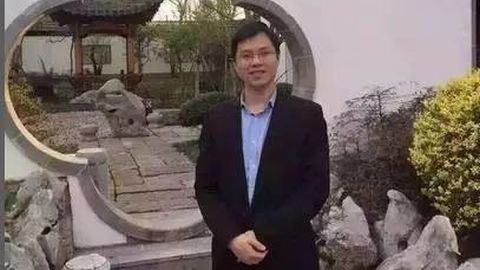 This new social app makes money off intellectual property
The HotBrand of the week is Fenda, with an app on WeChat. It's a Q&A app, which are very successful now in China. You can ask any kind of question and people answer. But this app is more interesting. For instance, I'm an expert in advertising so I can register on this platform as one. And then I can decide how much a user of the app pays me for a specific answer. Users can ask me questions about advertising, and if I choose to answer, he will have to pay me that amount I've defined. Answers are audio, 60 seconds maximum. I can give only one answer. But people can see the questions, if a third person sees this question and wants to know and listen to the answer, he has to pay me 1 RMB. This one RMB will then be shared between me and the first user having ask the question first.
It's a very new genre of Q&A. In the first day they registered 100,000 paying users. The biggest KOLs have already generated 50,000 RMB. I find this app very interesting because it is the beginning of something in China: people are willing to pay for immaterial things, specifically knowledge. Maybe we can expect more respect for intellectual property on the Chinese web.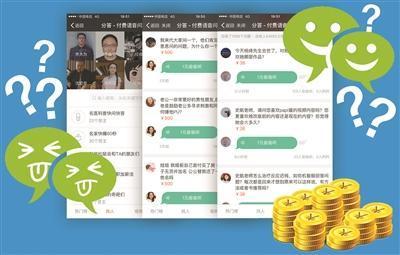 Coldplay's 'Up&Up' sparks a trend among Chinese millennials
The HotPost of the week is about Coldplay and their latest music video 'Up&Up'. It's a kind of surrealistic trip around pictures, it's very beautiful and benefitted from a great direction. It's also very sensitive.
Chinese people really love this video because they were stunned by the imagination and creativity of the director. Then, a second big hit emerged on social media with people analyzing each scene of the video. They realized Coldplay is a super positive band, with concerns about ecology, peace, love etc. They were surprised to see such a successful band talk about the bright side.
So Coldplay is highly admired in China. It's truly amazing that a Western band managed to have this kind of impact in China. So congratulations to Coldplay.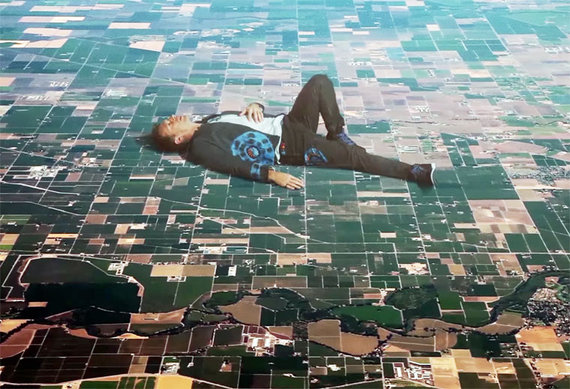 REAL LIFE. REAL NEWS. REAL VOICES.
Help us tell more of the stories that matter from voices that too often remain unheard.