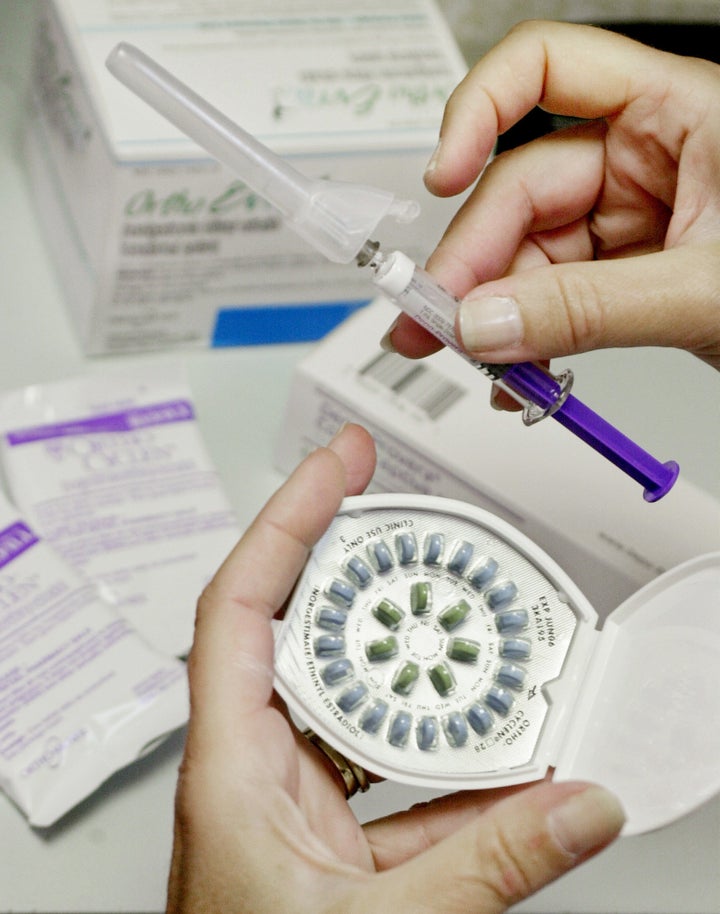 WASHINGTON -- The Obama administration issued official guidelines Monday that will force nearly all health insurance plans to fully cover the cost of birth control, but the mandate makes an exception for religious organizations that morally oppose contraception. That exemption has frustrated some members of both the Catholic and pro-choice communities because it could force thousands of women employed by religious institutions to continue to pay out of pocket for their birth control.
"The multi-billion dollar Catholic health care industry has a lot of influence with this administration, influence that it has now used to allow religious institutions to ride roughshod over the needs of their workers," said Catholics for Choice president Jon O'Brien in a statement. "Not only that, it ignores the consciences of those who decide that to use a modern method of family planning is what is best for them and their families."
The conservative Family Research Council, by contrast, was disappointed with the conscience clause, calling it a "fig leaf" of protection for religious organizations because it may not be interpreted to protect them all.
Birth control is widely used, even among religious women in America. According to a 2011 Guttmacher study, 98 percent of Catholic women who have had sex have used some form of contraception, despite the Catholic clergy's strong opposition to it. Moreover, 68 percent of Catholic women and 74 percent of evangelical Christians said they had used a "highly effective method" of contraception, such as birth control pills or intra-uterine devices.
The new health insurance guidelines, which the Health Department issued at the strong recommendation of a non-partisan panel of experts at the Institute of Medicine, will force insurers to pay for a number of women's preventative health services, including HIV screenings, breast pumps and counseling on domestic violence, as soon as January 2013.
Tait Sye, a spokesperson for Planned Parenthood, said the organization is pleased with the overall victory for women's health, but "disappointed" that the Health Department is considering proposals that would leave some women out of the birth control coverage.
"Planned Parenthood will continue to work hard to ensure that all women, regardless of their employer or insurer, have access to the health care they need," he said, "including affordable birth control."
Popular in the Community