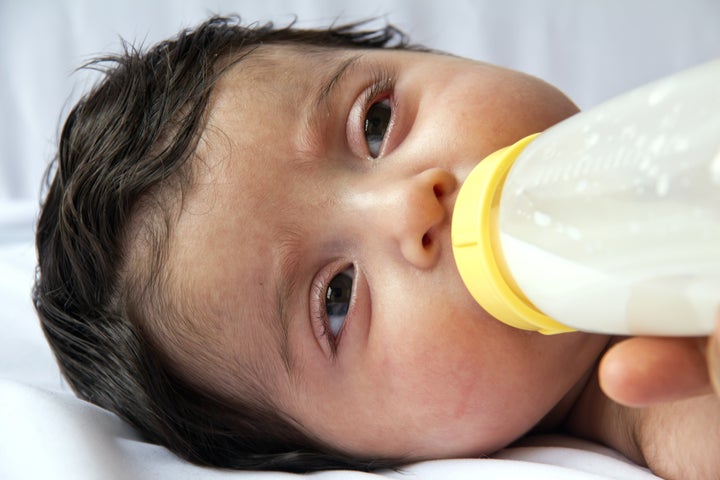 Breast pumps are now covered under the Affordable Care Act -- a provision that kicked in for many women when their employer-sponsored insurance started a new year on January 1. Though experts are, rightly, hailing the change as a big step in the right direction in giving women at least some of the tools they need to handle the challenges of breastfeeding, there are still many kinks to be worked out in terms of how women get pumps and what models are available to them. (If you're interested, I wrote about in greater detail here.)
Wendy, a 32 year old who lives in Connecticut, had some great insights into just how big a difference something as seemingly small and simple as a breast pump can make. She was 26 when she had her first baby, and couldn't afford an electric pump (which cost more than $300), so she made do with a manual model that was given to her by a lactation consultant. She nursed exclusively for 4 months, but eventually had to go back to work.
"Then I tried to express as much milk as I could, but by 8 months my son was drinking formula alone," she said. "Had I been able [to afford] an electric pump I am sure I would have been able to nurse longer. Using a manual pump on my 30 minute lunches in my classroom just didn't work."
"It would have been nice to have been able to continue giving my son breast milk," Wendy added.
"I know as a working mother it would have been great to have insurance help to cover the cost of a good electric pump."
For more information on the Affordable Care Act, head here, and for some general information on the provisions for women, this is a great resource. The Washington Post's Sarah Kliff also has a terrific article that suggests the breast pump industry is booming because of the law, which is a very good thing, kinks and all.
Related