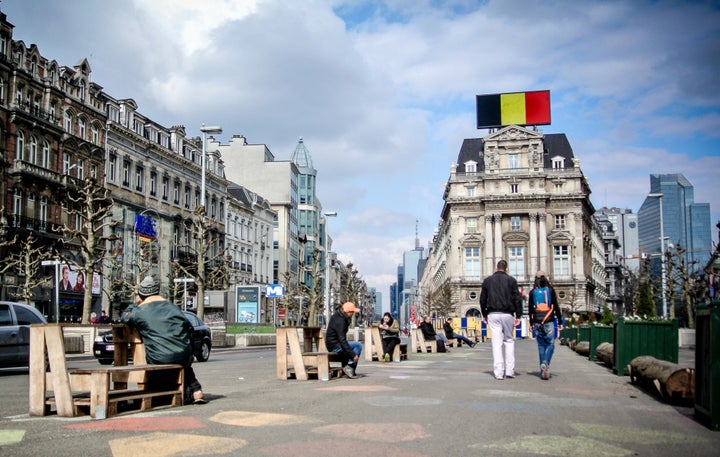 Major U.S. wireless carriers waived fees for calls to and from Belgium on Tuesday after explosions in Brussels killed at least 34 people and injured more than 200.
AT&T, Sprint, T-Mobile and Verizon -- the country's four largest mobile providers -- pledged to waive some costs in the wake of the terrorist attacks, for which the Islamic State militant group has claimed responsibility.
AT&T vowed to credit all calls to Belgium from landlines and wireless numbers for a week following the bombings, which struck an airport and a metro station at rush hour in the Belgian capital.
Sprint CEO Marcelo Claure said his company and its two subsidiaries, Virgin Mobile and Boost Mobile, will waive all fees for calls to and from Belgium until the end of the month.
Verizon made a less generous offer, pledging to waive fees until Wednesday for texts and long-distance international calls from landlines and mobile from the U.S. to Belgium. But the country's biggest mobile provider -- which owns AOL, the parent company of The Huffington Post -- pointed out that it had offered the same free services over the weekend to people calling Turkey from the U.S., after a suicide bomber killed four people on a crowded Istanbul street. Verizon's statement comes amid broader criticism of social media services and media companies for responding to terror attacks in Europe much more emphatically than to similar attacks in the Middle East and other regions.
T-Mobile, the country's third-biggest carrier behind Verizon and AT&T, waived all fees for texts and calls to and from Belgium for postpaid customers until Friday. The company offered a similar deal for calls and texts to and from Turkey until Tuesday. The charges will appear on customers' bills, but will be credited.
John Legere, CEO of T-Mobile and a prolific and often unfiltered presence on Twitter, offered condolences Tuesday.
For what it's worth, sending texts or making calls may not be the best way to check in on friends and relatives in Brussels, a city often considered the de facto capital of the European Union.
The Belgian government on Tuesday urged people to avoid clogging up communication channels in the hours following the attacks. The government's warning illustrates both the power and the limitations of modern technology like the smartphone.
Alexander De Croo, deputy prime minister of Belgium, tweeted that standard mobile connections in Brussels were overloaded as a result of people trying to reach one another following the attacks. Much the same thing happened in New York City after the terror attacks on Sept. 11, 2001.
In the meantime, De Croo suggested WhatsApp, Facebook and Twitter as ways to reach loved ones that won't overburden cell phone networks.
Before You Go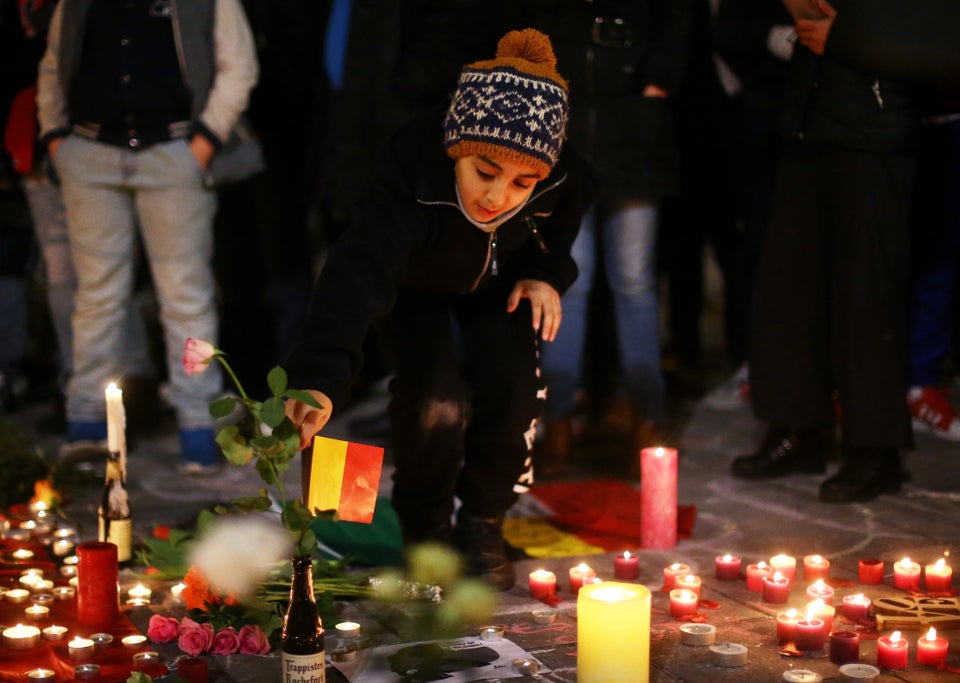 How To Help Brussels