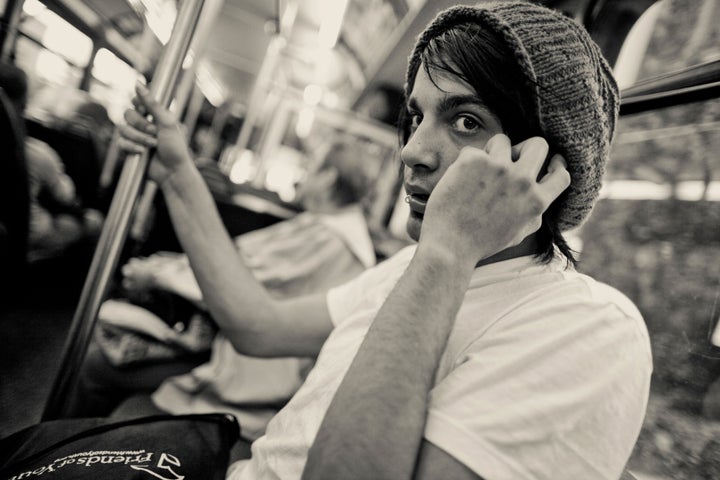 Homeless and jobless, the men looking for help at a Thousand Oaks drop-in center covet working cellphones. They connect them to employers, family, even 911 in an emergency.
Bruce, 59, feels alone without one.
"You can't communicate -- just like being in a cave," said the out-of-work pesticide applicator, who asked that his full name not be published.
The men said they were cheered by the announcement this week that Californians living in poverty can now qualify for free cellphones and service. They plan to apply for them.
Although many homeless people already have cellphones, they report trouble keeping them in repair or filled with minutes.
The cellphone offerings came out of a mid-1980s federal program that provides discounted telephone service via land lines, officials said.
A number of other states already have extended the federal Lifeline program to cellphone service, but the offer first became available in California this week, officials said. The state's Public Utilities Commission in late February voted to allow Nexus Communications Inc. and Virgin Mobile's Assurance Wireless to offer the service.
"Everybody who lives in the state has the right to participate in society," said Christopher Chow, spokesman for the commission. "Everybody should have access to a telephone."
Eligible individuals can get a free phone, 250 minutes and 250 text messages per month.
The program is open to individuals qualifying for a variety of public assistance programs as well as those with low incomes.
The income ceiling is $24,700 for households of one to two people, according to a state website. At least 40,000 households in Ventura County should qualify, said Jennie Pittman, spokeswoman for the county Human Services Agency.
Carriers must contribute to a fund established to pay for the Lifeline service, according to the Federal Communications Commission. The companies are allowed to bill customers for the charge.
Diana Ortuno, program manager at the Lutheran Social Services center in Thousand Oaks, said the free phones should reduce the need homeless people have to use the land line at her office. "I think it is a good idea," she said. "This is the only connection they have to get a job or to talk to family members."
Although Lifeline was begun in the day of the rotary phone, the transition to cellphones makes sense to recipients.
George Berg, 43, an unemployed recycling worker, counts them as "totally necessary" for people who have no land line or home address. Employers make calls at their convenience, not the applicant's, several of the men said.
"The thing about a cellphone is it's right on you," Berg said. ___
(c)2013 Ventura County Star (Camarillo, Calif.)
Distributed by MCT Information Services
Calling all HuffPost superfans!
Sign up for membership to become a founding member and help shape HuffPost's next chapter
BEFORE YOU GO
PHOTO GALLERY
Cities With Greatest Increase In Concentrated Poverty: Brookings