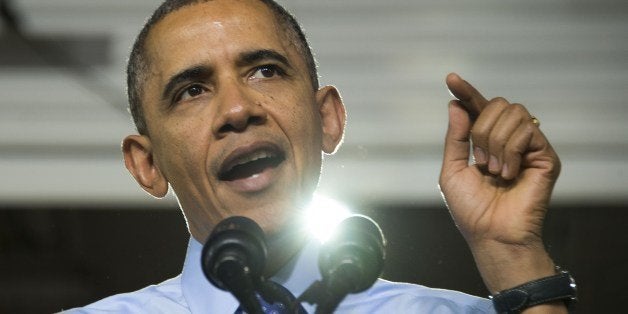 President Obama's proposal to make community colleges free of charge is a bold initiative and a game changer for our country when it comes to educational attainment.
Just as FDR did in 1944 with the GI Bill and Lyndon Johnson's support of Pell Grants in 1965, a free community college system will offer access to higher education for millions and make possible getting a two-year degree that leads to a well-paying job or an affordable four year option.
Naysayers will claim there is no money on the federal or state level to support the president's plan. But we must go beyond viewing free community college as a handout and rather see it as an investment in our country's future. Community colleges train our police, firefighters, nurses, electricians, computer technicians, welders and chefs. Unlike graduates of four-year institutions, community college graduates usually have roots in local cities and towns and contribute to the local economy after they receive their degree.
We face a skills gap in this country and community colleges hold the solution. Hundreds of community colleges now partner with local businesses to train their workers for well-paying jobs that require advanced skills in new technologies. Some have embraced the apprenticeship system created in Germany where individuals learn both in the classroom and on the job.
In order to prevent manufacturing companies from moving their operations overseas it is imperative that we effectively train the American workforce. Many of these jobs require only a certificate that is nationally recognized and can be obtained in less than a year. We also need to retrain our displaced workers by giving them new skills that guarantee a living wage.
A free community college system also addresses the problem of student loan debt, which now totals $1.2 trillion. Taking core courses at a community college and then matriculating to a four-year institution would save students thousands of dollars. It is not just lower-income students that are shut out of higher education because of runaway costs at both our public and private institutions. The American middle class is also economically stymied when faced with the prospect of attending a four-year institution and amassing more than $80,000 in debt.
The president's plan is based on Tennessee's free community college program, which has been made available to students graduating high school this year. The Tennessee Promise program has received overwhelming support with more than 58,000 applicants representing 90 percent of the state's high school seniors. Our young people are desperate to receive a degree in higher education because they know it is a sure way to escape from poverty and a road map to achieving the American dream.
We need to move beyond bi-partisan politics and embrace the idea of a free community college system, an idea I believe will capture the imagination of the American people. It is a genuine opportunity to thwart the looming social and economic crisis that an uneducated America will otherwise face.
REAL LIFE. REAL NEWS. REAL VOICES.
Help us tell more of the stories that matter from voices that too often remain unheard.