WASHINGTON -- Sen. Tammy Baldwin (D-Wis.) and Rep. Bobby Scott (D-Va.) will introduce legislation Wednesday to make community college free for low-income students, fulfilling a promise made by President Barack Obama in his State of the Union address this year.
In his February speech, Obama touted his plan as a "chance to graduate ready for the new economy, without a load of debt."
"Understand, you've got to earn it -- you've got to keep your grades up and graduate on time," he said. "Tennessee, a state with Republican leadership, and Chicago, a city with Democratic leadership, are showing that free community college is possible. I want to spread that idea all across America, so that two years of college becomes as free and universal in America as high school is today."
America's College Promise Act, according to an aide familiar with the legislation, will provide a federal match of $3 for every $1 invested by states to waive tuition and fees at community, technical and tribal colleges.
Baldwin told The Huffington Post she was immediately interested in picking up the president's call for free community college after hearing his State of the Union address. Shortly afterward, she and her staff met with officials from the Department of Education to fill out the policy details of what legislation would look like and started working from there.
As co-chair of the Senate Career and Technical Education Caucus, she has focused on ensuring that the role of community and technical colleges is included in the discussion on education opportunities.
The legislation goes even further than Obama's proposal by creating an affordable path to a bachelor's degree as well. It would cover a significant portion of the cost of two years of college for low-income students who attend qualifying minority-serving institutions, such as historically black colleges and universities.
Lawmakers estimate that this legislation could help a full-time community college student save an average of $3,800 in tuition per year and benefit an estimated 9 million students if every state participates in the program.
Obama again touted his community college proposal more recently, during a July 2 speech at the University of Wisconsin at La Crosse, where he mentioned that Baldwin would be introducing the bill.
"Now, in an economy that's constantly changing, we've also got to give every American the chance to earn the skills they need to stay competitive," he said. "That's why we've got to be investing in job training and apprenticeships that help folks earn the skills for that new job or better-paying job. That's why we should make community college free for responsible students -- like Tammy Baldwin is introducing in the United States Senate. No middle-class family should be priced out of the education that they need."
The senator said she was incredibly pleased he mentioned it.
"I had the distinct honor of greeting the president when he arrived in La Crosse, Wisconsin, and we were catching up on the way over to his speech," she said. "I knew he was going to be broadly addressing aspects of strengthening our economy, and I just wanted to let him know the timing of the introduction of our measure. ... And lo and behold, a few minutes later, he gave that shoutout. I was thrilled."
After Obama revealed his community college plan in February, Republicans expressed skepticism about the proposal, meaning it may be tough to get this legislation through the GOP-controlled Congress.
Baldwin said that when she goes around Wisconsin, she frequently hears from employers who say they need more skilled workers to be competitive -- an argument she expects to help convince her GOP colleagues to support her legislation.
"I expect if I hear that as much as I do, that my colleagues also hear that when they go home," she said. "And I think part of the strategy behind this is there's a screaming need for this from business and industry. There's a need from the perspective of students who are saddled with historically high levels of student debt. And there's a need for people who may need to look at these issues mid-career and can't load up the van and head off to college like their 18-year-old counterparts."
In March, Baldwin also offered an amendment to the Senate budget resolution to make community college free.
This piece has been updated with comments from Baldwin.
Have a tip or story idea to share with us? Email us at scoops@huffingtonpost.com. We'll keep your identity private unless you tell us otherwise.
Want more updates from Amanda? Sign up for her newsletter, Piping Hot Truth.
Before You Go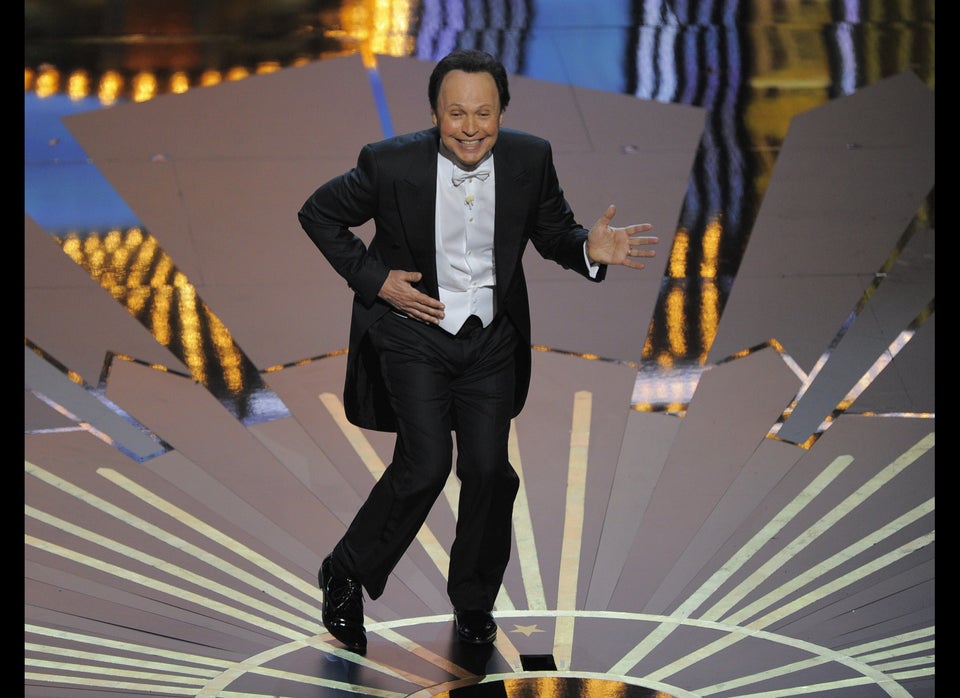 Celebrities Who Attended Community College
Popular in the Community