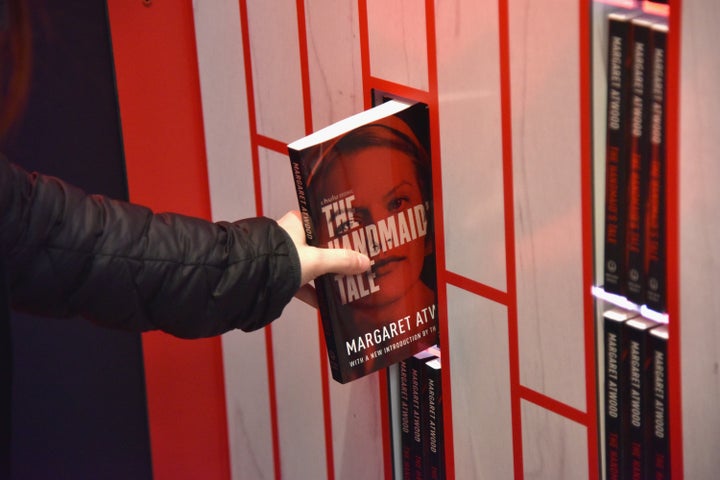 Written in 1985, Margaret Atwood's The Handmaid's Tale has never been out of print. So to call renewed interested in the beloved dystopian story a "resurgence" might be disingenuous ― the book's popularity was never in question.
Nonetheless, as President Donald Trump has ascended to the highest public office and policymakers have suggested revoking basic women's rights, the story of Gilead ― a militant and theocratic future-version of the United States reliant on a group of sexually enslaved handmaids to repopulate its dwindling republic ― evokes a different kind of urgency.
Thanks to a public artwork in New York City, anyone trying to get their hands on the book can do so free of charge. A massive installation on Chelsea's elevated park, the High Line, designed by graphic artists Paula Scher and Abbott Miller, houses 4,000 complimentary copies of The Handmaid's Tale.
Yes, passersby can simply take a book from the massive installation, no charge whatsoever, and return home with a free novel that warns of a dictatorial future.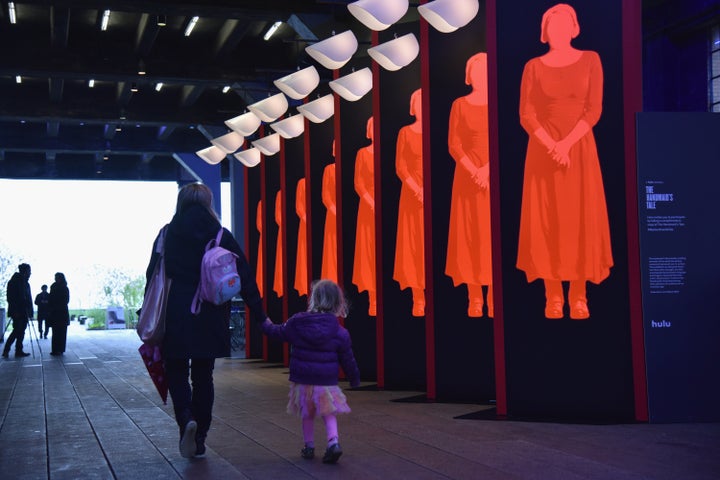 By removing the books from the wall, participants will reveal "messages of female empowerment and anti-authoritarian resistance," including the novel's central battle cry: "Nolite te bastardes carborundorum," or "Don't let the bastards grind you down."
"The Handmaid's Tale provides a chilling reminder of how easily the darkest currents of repression can re-surface," the artists expressed in a statement. "The installation we designed shows how these dark messages are often accompanied by bombastic language and imagery: spectacle becomes a form of persuasion. Cracks in the floorboards reveal empowering texts, glimpses of resistance for an uncertain age."
The glorified public bookshelf, flanked by stunning images of the handmaids from the book and show, will be open through April 30, near the High Line's 16th Street entrance. The Hulu series, for those who've yet to binge on its first three episodes, began streaming on April 26.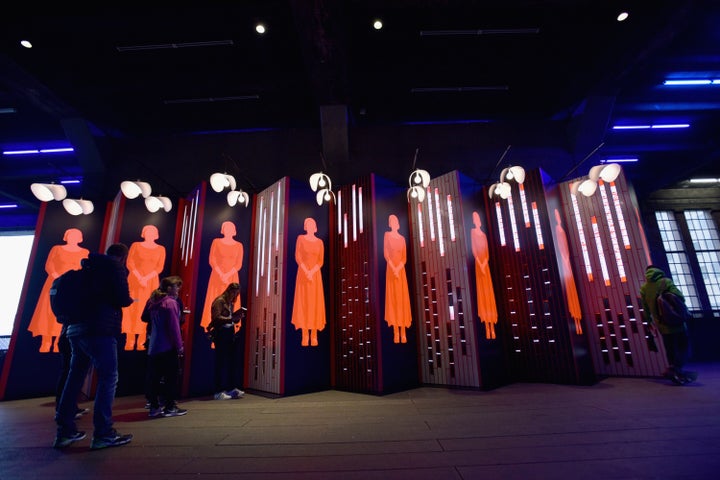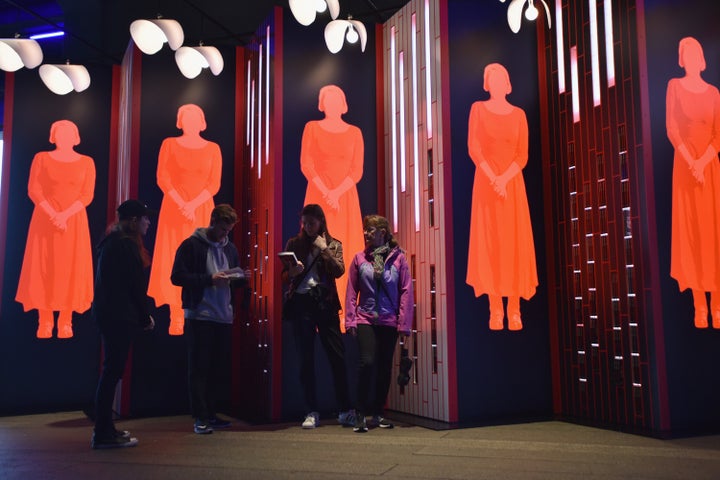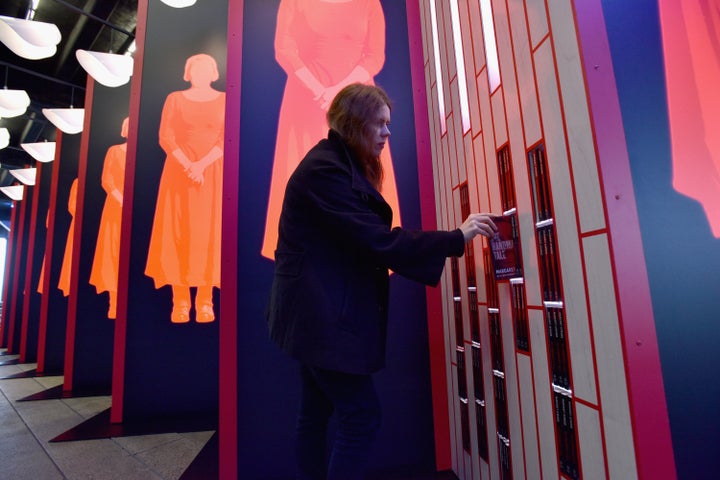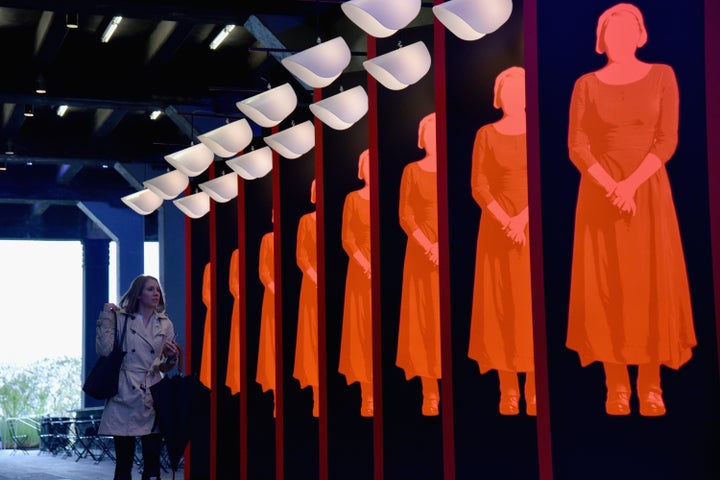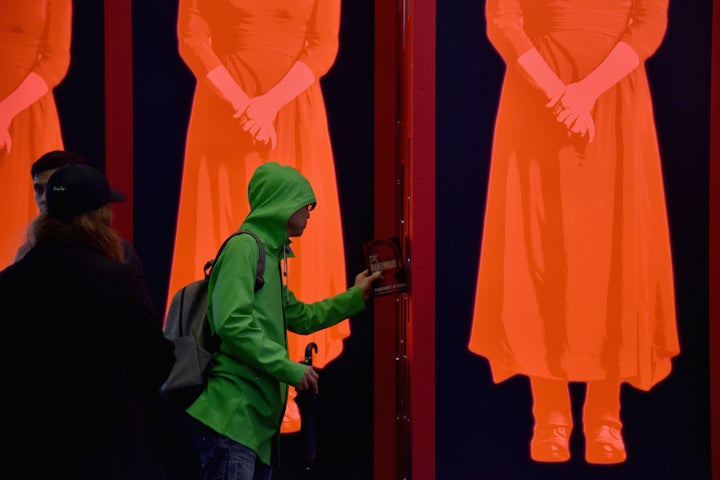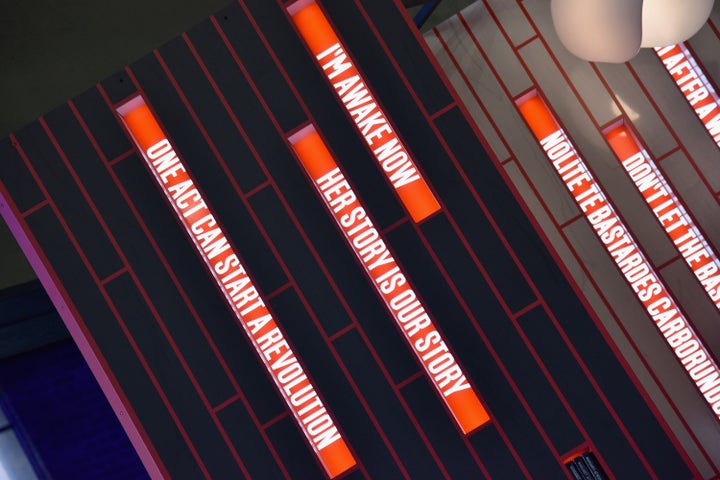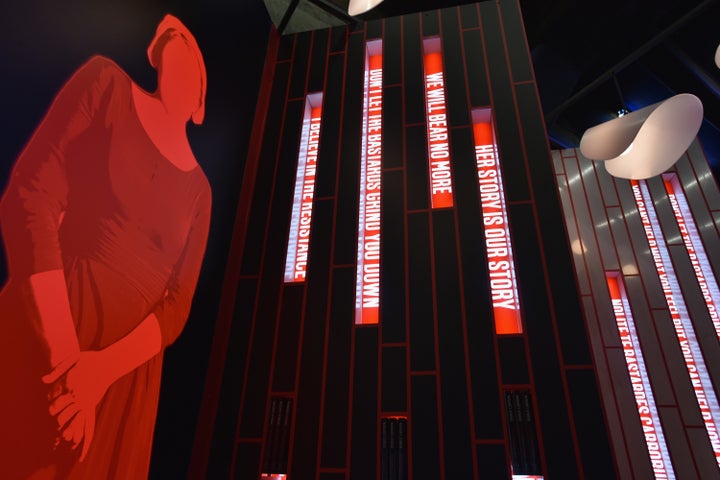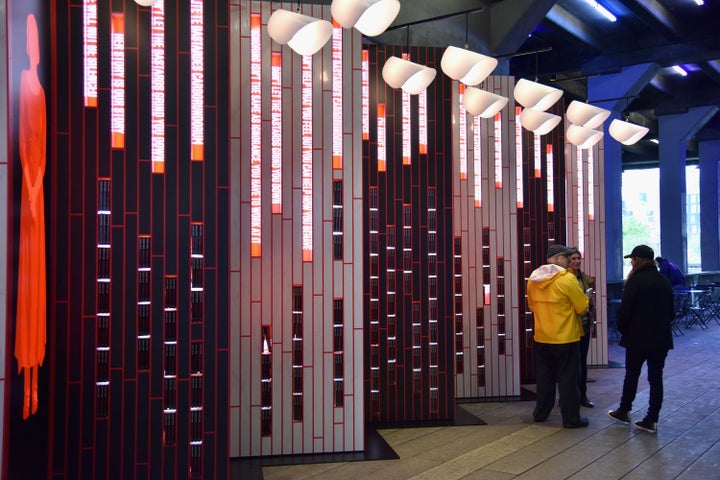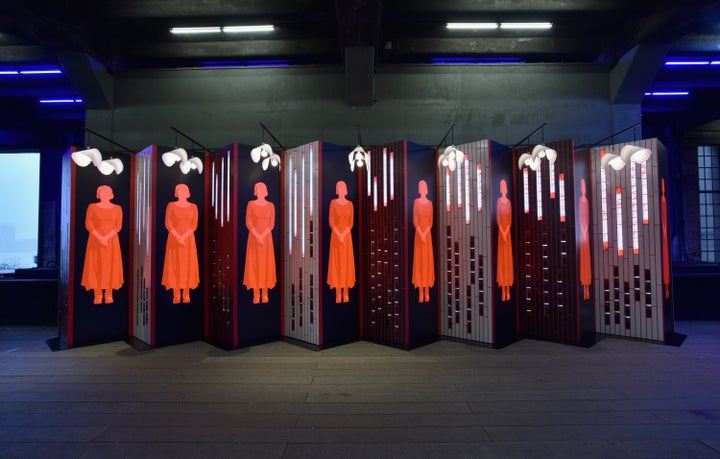 Popular in the Community