 Stealing a base in a baseball game is hard work! You have to run really fast, you have to pay really close attention to everything else going on in the game, you have to dodge balls flung at you at 100 miles per hour. Especially in a context as stressful as the World Series, all that effort must make the poor baseball players work up an appetite for something hearty. Something like tacos!
The actual baseball players stealing bases at the World Series this year can probably splurge on lobster tacos at some super-expensive taqueria. The rest of us, watching the game at home, may not need be quite as starving as the players themselves. But could still use a taco!
That's where Taco Bell, the "official quick-service restaurant of the MLB," comes in. This year, the chain is offering its popular Doritos Locos Tacos to customers for free if any player steals a base in the World Series. It's the sixth time Taco Bell has offered free tacos in concert with the World Series, and the third time its pegged the tacos to stolen bases in a promotion dubbed "Steal a Base, Steal a Taco."
Here's how it works: if a player steals a base any time in the first four games of the World Series, Taco Bell will give out free Doritos Locos Tacos between 2 p.m. and 6 p.m. on Tuesday, Oct. 30. If no one steals a base during those first four games, but they do in games five through seven, then Taco Bell will distribute free Doritos Locos Tacos on Monday, Nov. 5 between 2 p.m. and 6 p.m.
On the other hand, if you hate baseball or eating tacos at 3:30 in the afternoon, you can also just go buy a Doritos Locos Taco yourself. They cost like $1.75 -- you don't exactly need the salary of a Detroit Tiger to afford that.
UPDATE: Oct. 26, 12:45 p.m. HuffPost Sports reports that Ángel Pagán of the San Francisco Giants stole a base in the eighth inning of Game 2 of the World Series last night. That means that Taco Bell will be distributing free Doritos Locos Tacos between 2 p.m. and 6 p.m. on the afternoon of Tuesday, Oct. 30 -- set up a reminder in your G-Cals now!
CORRECTION: A previous version of this article indicated that Ángel Pagán was a player for the Detroit Tigers. He is in fact a player for the San Francisco Giants. The error has been corrected.
Before You Go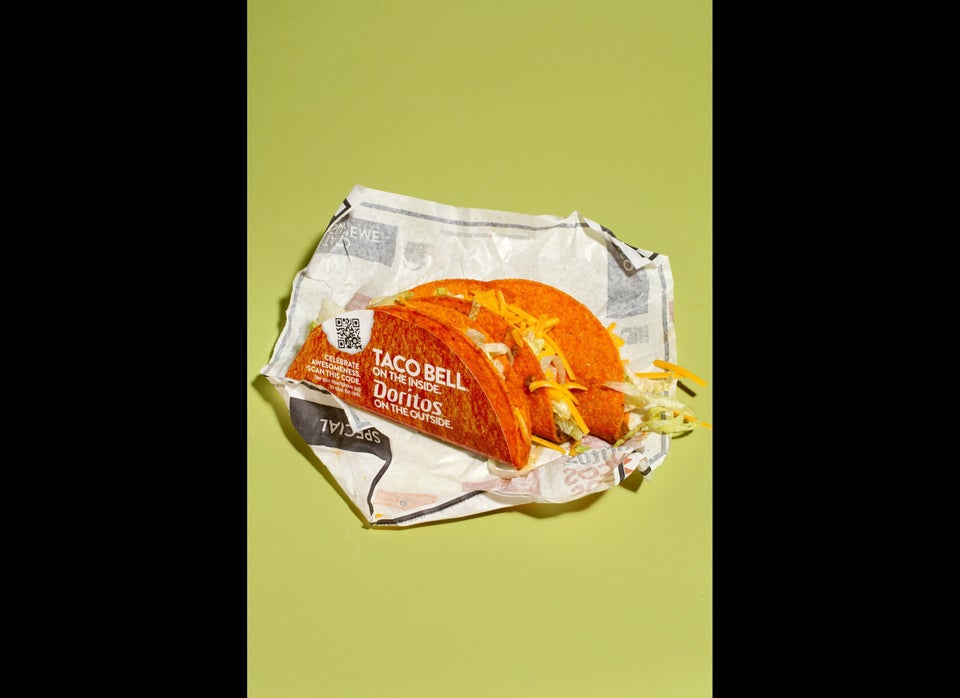 Doritos Locos Experiments
Popular in the Community