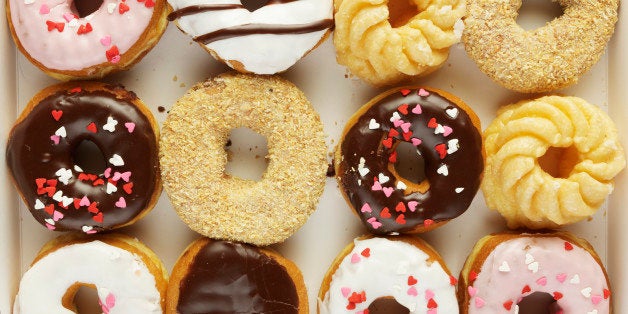 In honor of National Doughnut Day on, June 6, Dunkin' Donuts is giving out free donuts. That's right: FREE DONUTS! As long as you buy a drink. With the purchase of any beverage, participating restaurants will be handing out free donuts while supplies last.
If you already thought National Doughnut Day -- which falls on the first Friday of every June -- was awesome, this history behind the day makes it even better. The Chicago Salvation Army established National Doughnut Day in 1938 to honor the Salvation Army workers who served coffee and donuts to soldiers during World War I. The coffee and doughnuts were meant to brighten the soliders' spirits. Dunkin' now wants to honor you for purchasing a beverage by giving you a free donut.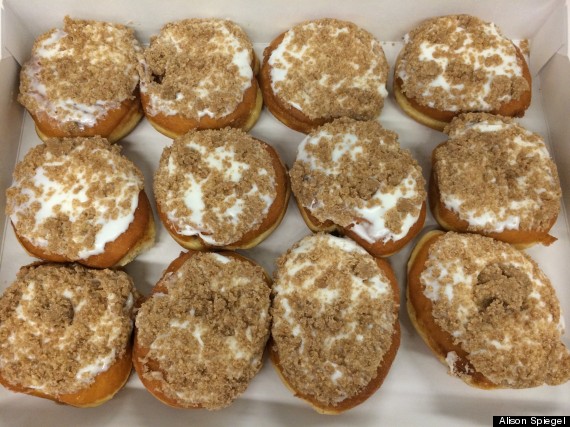 And that's not all. On June 2, Dunkin' introduced a new donut that is perfect for summertime: the Blueberry Cobbler donut, made with blueberry filling, white dipping icing and coffee cake streusel topping. It looks a tastes a little bit like coffee cake, in no small part due to the white icing and streusel topping. Unfortunately the "blueberry" filling tastes nothing of blueberries and the overall donut is underwhelming. We'll hand it to them for a very enticing name, however.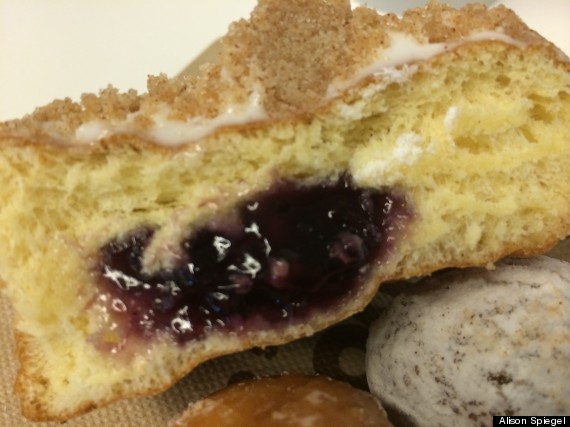 If you want to celebrate National Doughnut Day in true fashion, try your hand at making your own doughnuts. Of course, you could also just get a free one from Dunkin' if you make it in time. If you get your hands on the Blueberry Cobbler donut, let us know what you think!