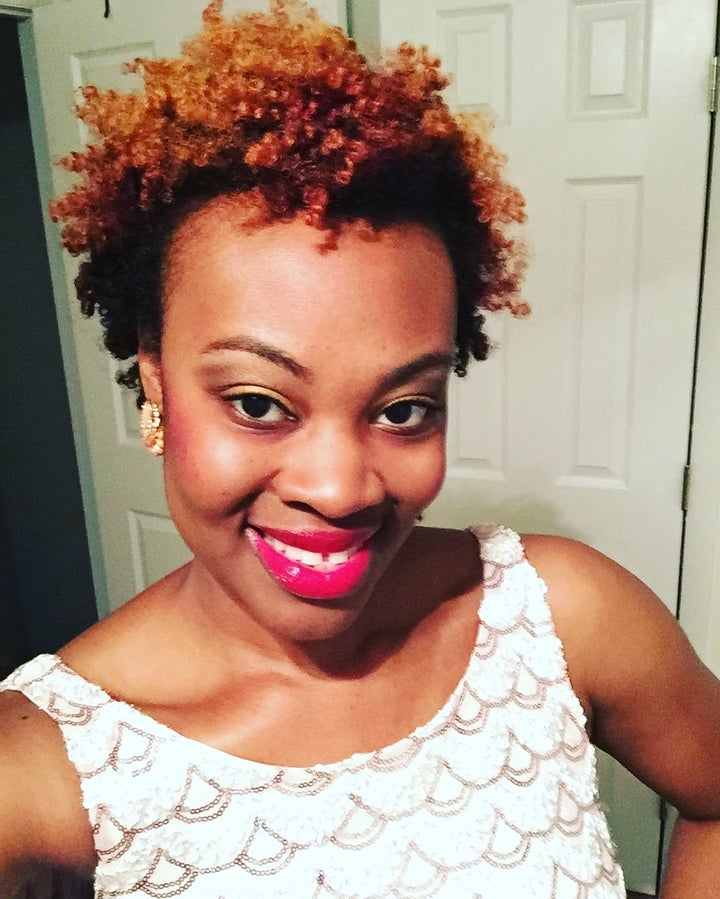 My journey to return to my natural kinks, coils and curls began in 2011. Only one or two of my friends had natural hair. I said I'd never do it. I was addicted to the creamy crack. Within four weeks of needing a retouch, my scalp would itch, longing for that creamy crack. How in the world would I even begin to break free? I wish I could say I did it to feel liberated and whatnot. Truth be told, I got tired of my hair looking limp and lifeless. I had shoulder length, almost bra-strap length hair but the relaxers thinned my already fine hair so much that I wondered if I really needed a relaxer.
So in October 2011, I decided to make the transition and no longer get any more relaxers. Would I be rocking a fro? Heck no! I decided I'd just get it pressed. My retouch was coming due and you know what? It didn't itch. Gasp! It was a mind thing all along! I went to a natural hair salon where the stylist trimmed, pressed and curled my hair. I hated it! I was sick about paying $100 for a style I hated! Never again! I bought an electronic pressing comb and did my own hair. No one could really tell I was going natural! After that experience, I found a Dominican hair salon where I went each month to get my ends clipped to slowly get rid of the relaxed ends.
After a few months, I noticed the hair at the nape of my neck was mostly natural. Those coils were popping! Yesss! That's when I decided that maybe wearing my natural curls wasn't such a bad idea at all. I pictured my entire head covered in beautiful, luscious curls. I couldn't wait, but I wanted to continue transitioning. I wasn't that bold to do a big chop! Not this girl!
August 2011 made 10 months of transitioning. Each week, I would wash, condition, press and curl my hair. My hair was growing in nicely! I woke up on a Thursday morning tired of fighting with two textures. I had four inches of natural hair and about two inches of relaxed hair. It was time. I called a few salons to see if they'd cut the remaining relaxed hair. Everyone was booked! I was determined to find someone. There was one thing left to do before I big chopped. Would I be able to to maintain my natural hair? I mean, that hair at the nape of my neck was cute, but how would the rest of my hair look? I had heard stories about people having different textures. Before work that Friday, I stopped by the beauty supply store to see how Ms. Jessie's Curly Pudding would work. I knew hair products didn't necessarily make your hair curly and that they only work to enhance what you have. I was still curious though. When I got home, I washed my hair and applied the purple pudding. My hair curled up except for those relaxed ends. I was about to get that taken care of though.
I woke up Saturday morning and headed to Walmart's salon. I was that desperate. These ends had to go! I prayed, "please Lord don't let them mess up my hair". This girl with dread locks was assigned to do my hair. That told me she already knew how to maintain natural hair. She was so cool! I trusted her. I shared with her that it has to be done right and that I wouldn't leave the house if my hair wasn't right. It's not an insecurity thing. I really will not leave my home if I'm not together. I like to present my best self to the world. Anyway, she proceeded to cut the relaxed ends off. Then she washed it and complimented me on how nice my hair was.
From there, she cut off the stray pieces. She told me that she would do a coil out. As she twirled my hair around the comb, she showed me how to do it with my fingers. I was glad she showed me how to maintain my hair. I left the salon with the coils so they could continue to dry as I got ready for my birthday dinner later that evening. It was odd walking around with short hair. It's been five years since I cut my hair and I still get phantom hair (that's when you think your hair is still there so you toss those imaginary strands away from your forehead).
I miss my straight hair at times, and I've had it straightened twice. I've colored my hair three times when I've gotten bored. I've gotten frustrated with it because even after five years, it's still not as long as other naturals who have been natural for a shorter time. I'll continue to be patient though. I love my hair. I love that natural hair is becoming more acceptable. Good! Because I don't think I'll ever go back to the creamy crack.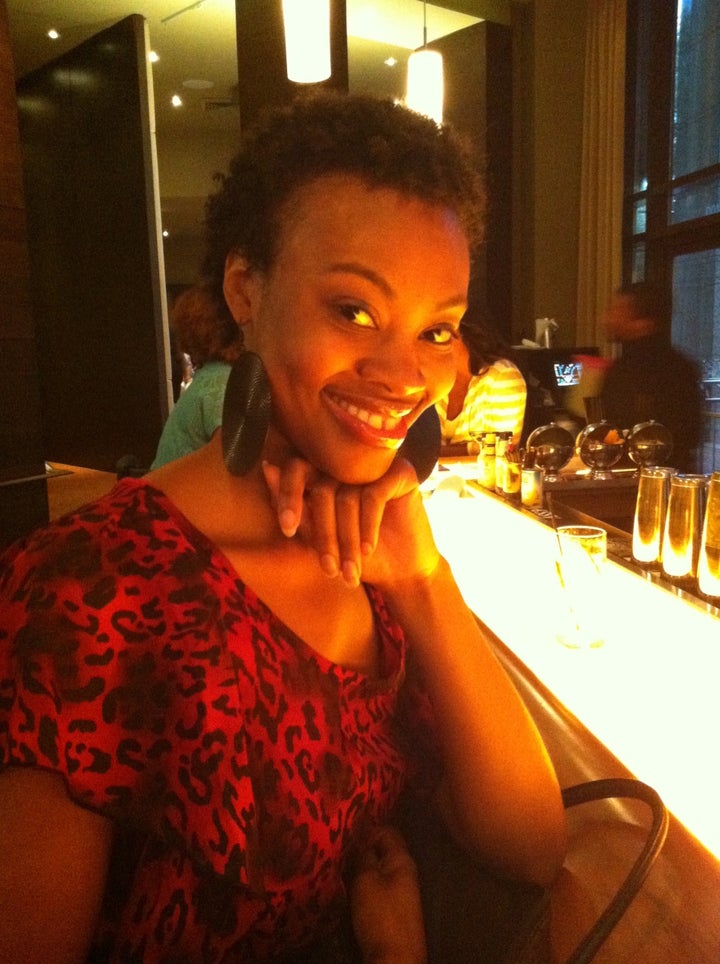 This post is part of HuffPost's My Natural Hair Journey blog series. Embracing one's natural hair -- especially after years of heavily styling it -- can be a truly liberating and exciting experience. It's more than just a "trend." It's a way of life. If you have a story you'd like to share, please email us atMyNaturalHairJourney@huffingtonpost.com.
REAL LIFE. REAL NEWS. REAL VOICES.
Help us tell more of the stories that matter from voices that too often remain unheard.