Ken Nwadike wants to make America love again.
The receptions he received at the two rallies were a little, uh, different.
Some disturbing moments from the Janesville, Wisconsin Trump rally include a man telling Nwadike he doesn't want any drugs and a woman threatening to punch him if he's not pro-Trump. But not everyone there was hostile, Nwadike told The Huffington Post. He did receive some "warm welcomes" and hugs, he said. And, he added, he shot much of the footage from the Trump rally outside police barricades, in an area where Trump supporters were arguing with anti-Trump protesters. That means that many of the Trump supporters he approached were already riled up or were there specifically because they were looking for a fight.
But overall, he said, the Trump rally was starkly different from the Sanders rally, where he experienced "no animosity whatsoever" as he walked through a line of Sanders supporters he estimated was around four miles long.
"When you watch that [footage], police warmly welcomed me, blacks welcomed me, whites welcomed me," he said.
At the Trump rally, Nwadike said he witnessed "three African-Americans thrown out for absolutely no reason." And one teen anti-Trump protester appears in the video shortly after she was pepper-sprayed by someone witnesses identified as a Trump supporter. The 15-year-old girl alleged that a man in the crowd groped her, and when an altercation ensued and she apparently pushed or punched the man, a third person sprayed her in the face.
Nwadike says he wants people who see the video to think about the kind of world they want to live in.
"I want people to really look at it and say, 'What version of America do we want to highlight?'" he said. "Do you want a world filled with love or a world with pre-judgment and hate speech?"
Before You Go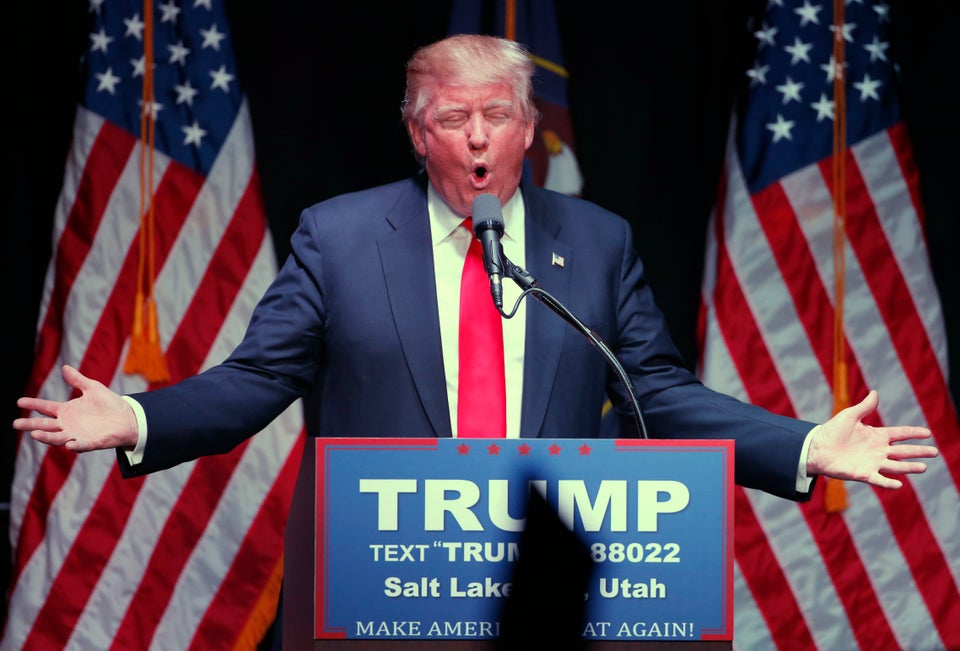 Scenes Of Hate At Donald Trump Rallies
Popular in the Community