Marketing gives your business the opportunity to grow, increasing your sales and revenue. Your customers need awareness about the product or service you are offering, and marketing is a technique that helps you build a certain reputation and a brand name so that you can stand between your competitors as a progressive entity. It fosters healthy competition allowing you to focus on giving the best to your buyers. Marketing plays a pivotal role in forwarding your product or service once you bring it to the market, but it can turn out to be an expensive strategy to follow.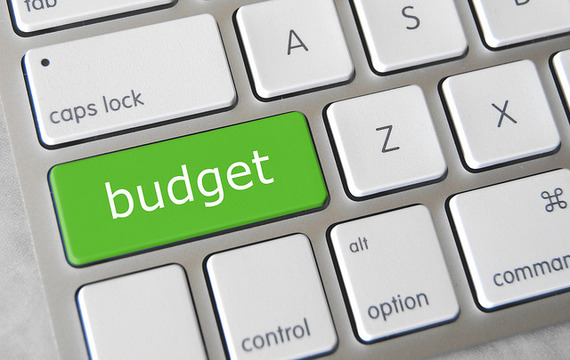 Image Credit: Flickr, Creative Commons: Got Credit
A lot of small businesses don't have the financial resources that can support a marketing budget so they tend to use DIY marketing tactics, or no marketing tactics at all. This limits the interaction of the company and the consumers, and takes away your ability to respond to the their various needs and wants through your product or service. So where do you spend your marketing money if you don't have a lot of it to spend? Let's take a look at where your best returns will come from.
Set a budget
Your marketing budget will depend on how quickly you want your business to accelerate and also how much money you have. Whether it's $1,000 you can spend one time, or you can spend $1,000 every month, you need to set a budget as well as quantifiable metrics so you can better track your marketing efforts. In one of my campaigns with a global improvement brand, we've set a budget for the social media tools, calculated the man-hours spent on the campaign so we could calculate the cost per lead.
Hire a media relations specialist
The truth is that no product is so amazing that it just speaks for itself and then everybody discovers it. There is usually some amount of publicity behind the product, and that's where a professional comes into place. Depending on how much you can spend, you may be able to hire a firm to consult, or even a full-time publicist. However, if you have a small budget there are usually freelance media relations specialists you can hire on a case-by-case basis. Don't expect amazing things to happen immediately -- it can take up to 6 months for you to start seeing the effects of hiring a pro.
Pay for content marketing and Google ads
Customers will go to search sites like Google or Bing and look for exactly what they want, so it makes sense to pay for ads that will put your business at the top of the search. You should also spend your marketing money on paying someone to produce quality content for your brand. Customers don't want you to "sell" them a product or service, but they do want to learn valuable information. A great example of this is from TouchBistro, an iPad POS solution for restaurants. Their blog offers relevant and interesting content like "6 Tips to Help your Restaurant take the Holiday Season by Storm." By investing a little bit of money into producing content that is relevant and valuable, you'll present your brand as a thought leader in your industry and yield positive returns.
Have a budget for your social media
You're probably wondering how you can spend money on social media because it's free, right? Yes, it's free but you can pay to boost a post on Facebook or promote a tweet. Spending just a few hundred dollars a month can get you a lot in return by extending the reach of your posts.
Try marketing gimmicks
There is an old saying, "You spend money to make money." Maybe you even give money away with a contest. Sponsor a local event and get your name on banners, t-shirts, and water bottles. You're more likely to get a prospective customer's attention if there's something in it for them.
Although you can take advantage of opportunities where you can market your product for free, you should still fix a budget to spend on marketing in order to take your brand to the next level. It is not necessary that a lot of money be spent on marketing to benefit your business. It is the method of marketing that you implement that will affect the long term image of your business.
REAL LIFE. REAL NEWS. REAL VOICES.
Help us tell more of the stories that matter from voices that too often remain unheard.