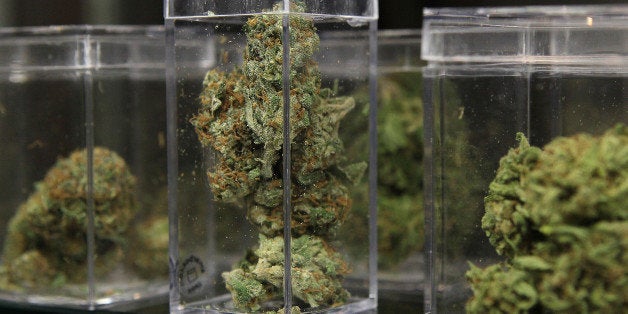 A California city is offering a unique benefit for low-income residents: free marijuana.
Starting next summer, Berkeley residents who earn less than $32,000 per year (or $46,000 per family) and have a prescription for medical marijuana will be able to get it for free from one of the dispensaries operating within the city.
Under a law passed unanimously by the city council, dispensaries must set aside 2 percent of their pot for distribution to the poor.
Not everyone is on board with the plan.
But supporters say that marijuana is recognized as a legal medicine in the state of California (although not federally). And as medicine, people who need it shouldn't be kept away from it due to lack of funds.
Despite the controversy, many dispensaries say this won't change much since they already set aside a certain amount of weed for compassionate (a.k.a. free) distribution.
"We do this on our own, so we certainly welcome the city mandating that all dispensaries create these sorts of programs," Sean Luse, chief operating officer of Berkeley Patients Group dispensary, told Berkeleyside over the summer.
However, Luse added that he thinks 1 percent, rather than 2 percent, would be a more appropriate target.
"I do think there could be problems if we're oversupplying demand and giving away more cannabis than is legitimately needed," Luse said. "We'll see how this plays out."
Popular in the Community