For Wall Street, Saturday is a gloomy anniversary: Four years ago Lehman Brothers collapsed, marking the widespread beginning of the global financial crisis. But a merry band of big-hearted citizens is not counting how much they have lost. Rather they are celebrating how much they have to share by giving away free money.
The feel-good street theater is part of a budding annual event taking place in more than 20 countries -- including dozens of cities in the United States -- called Free Money Day. More than 100 individuals have pledged to share their hard-earned cash with perfect strangers as a way to celebrate financial generosity.
The big idea behind the money give-away is to to draw attention to sharing and alternative economies, said Donnie Maclurcan, who is co-founder of the Post Growth Institute, the group behind the worldwide event.
"We are looking to alternative economic futures where we don't need to keep growing economically," said Maclurcan, who is giving away $500 in $1 bills in Washington, D.C. on Saturday afternoon. One of Post Growth's missions is to promote a steady-state economy or one that remains at a stable size rather than growing more.
So far, less than $4,000 has been pledged to be given away, but people are finding ways to participate in other ways through barter and services. A video store in Portugal is giving away free rentals; a farmer in Thailand is giving some land to a trust and artists are busking for free as a way to give back to the economy, rather than take from it.
But if you manage to get a free buck tomorrow, you have to give it away to keep it. One of the few guidelines to participate in Free Money Day is that recipients pay it forward and share half of what they receive with someone else.
Are you inspired to give away free money tomorrow? Share your pictures with money@huffingtonpost.com or tweet @HuffPostMoney with #freemoneyday.
Support HuffPost
A No-B.S. Guide To Life
Related
Before You Go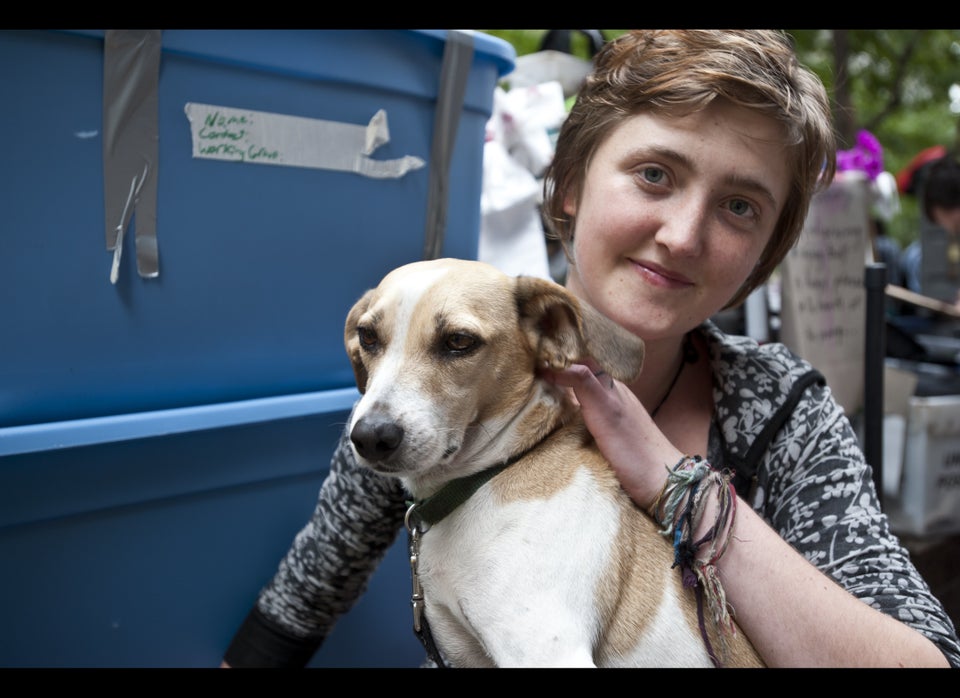 Dogs of Occupy Wall Street
Popular in the Community