The ballet world has issued a collective "WTF?" in response to a certain Free People ad featuring what many have dubbed the worst ballet impression on the internet. As Jezebel put it, the dance "truthers" have come out in full force to denounce the campaign, calling it "painful" to watch, "offensive," and "embarrassing."
So what's all the fuss about? According to the hundreds of commenters who watched a video for the FP Movement Ballet on YouTube, and the sizable amount of Facebook users who subsequently took to the Free People page in protest, the ad's unnamed female "ballet dancer" modeling Free People clothing is not a ballet dancer at all. Or, at least, not a trained one.
Though the ballerina claims she's been dancing since she was three years old, critics have pointed out several faults in her technique, including weak ankles and sickled feet -- essentially, big no-nos in the ballet community. While the novice's eye (including some of our own) may be satisfactorily wowed by her elegant movement and pretty physique, pros and seasoned dancers alike are not happy with FP's choice of aligning themselves with ballet in order to sell "barre-ready dancerwear" without paying it proper respect.
The backlash -- for the most part -- has not been directed toward the model, but toward the apparel company, for prioritizing appearance over talent in the casting process.
"This girl claims she's been dancing since she was three years old. Honey pie, whoever trained you needs to be fired YESTERDAY," said Meghan Sanett, professional dancer with Go2Talent and a friend of one of our HuffPost Arts editors, on Facebook.
Free People is getting shitted on by every dancer on this planet because of their new "ballet" ads lmao

— ☮☻☮ (@marianap0li) May 16, 2014
I'm do angry about that Free People commercial with the "ballet dancer." All the real dancers out there and they hire that girl.

— Afrodite (@AisforAriel) May 16, 2014
Before You Go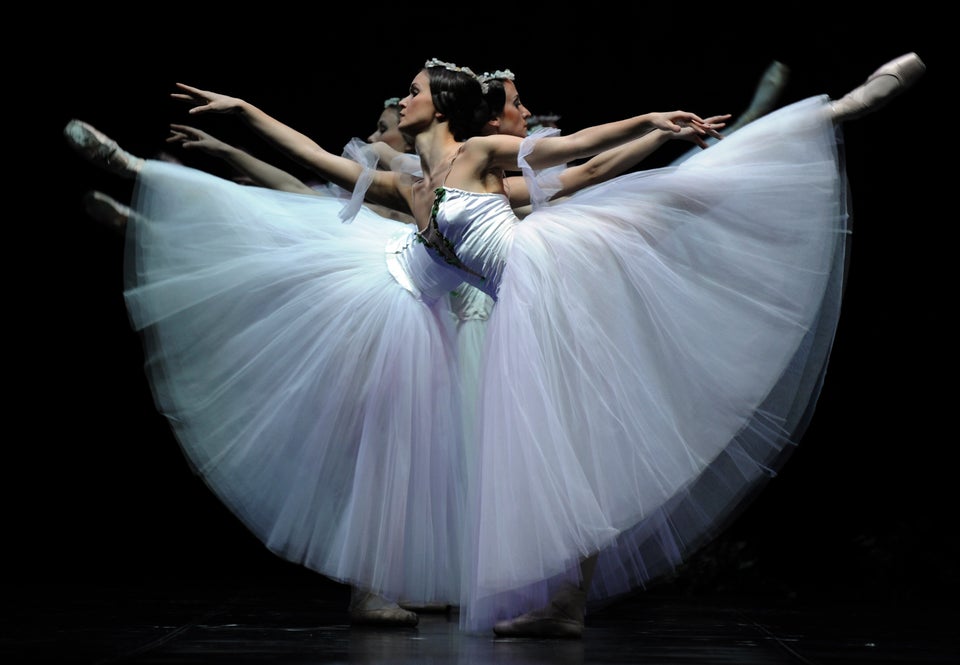 Incredible Dance Moments
Popular in the Community