THE FOLLOWING IS A ROUGH TRANSCRIPT OF THE VIDEO ABOVE
The second entrepreneurs into the Shark Tank this week were presenting their business Flag and were seeking $375k in exchange for 5% of the business. They have developed a service that allows you to get high quality, laser cut, photo prints without any kind of printing, shipping, or subscription charge. It's entirely free to their customers, because they sell the blank backside of their photos as ad space to businesses.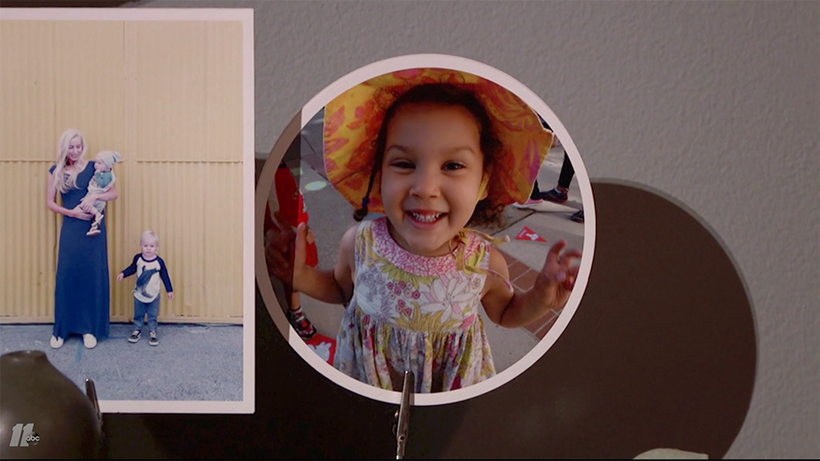 As for their numbers, they have done $150k in ad sales in 3 months and have raised $1.6Mill with their most recent money being at a $5Mill valuation. They are currently sending out between 80k and 100k prints per month, and allowing each user to request up to 20 prints every month. They sell ads at $1 per ad, but they believe they can get it down to $0.20 per ad once they in-source their printing.
Now, on the surface, this sounds awesome! I did a small bit of research, and to get 20 professional quality photo prints done would set you back around $40 - $60. And that's just for 8' x 10', not in the interesting shapes and cuts that Flag allows you to choose from. So there you go! Who wouldn't want to use a service that saves you that much money, and all you have to do is be willing to have an ad on the back of your print? This sounds like a no-brainer...for the consumer.
The problems and risks really don't come in on the consumer facing side of the business. It's all on the business facing side, behind-the-scenes. When you are dealing with any ad-supported business, there is one constant challenge. You have to prove to other businesses that your ad-space is worth the money you are charging for it. This value proposition then has to be maintained and proven over and over and over again for the business to stay afloat. This is especially true when dealing with a physical product that will continue to require money for manufacturing and distribution as long as the business is functional. It's not like a free ad-supported app, where the owners have comparatively very little overhead to deal with. Flag will have to keep pumping out and paying for photo prints, even if they aren't finding enough businesses to advertise with them to offset the cost of doing business. The only other options are to shut down the app and close their doors, or continue to find investors who will allow them to burn through their money while they keep looking for businesses that want their ad space.
Even after chewing on this one for a bit, I am still on the fence about it. As a consumer, I think it sounds awesome and I hope it works out for them. Just in case they do end up floundering, I'm going to jump on the app as soon as possible and start getting my free prints! But although I think it sounds great as a consumer, the consultant in me fears for their ability to maintain that value proposition to the companies they are trying to sell ad space to. The effectiveness of print advertising has always had one major flaw. It's the lack of pinpoint accurate metrics. The entrepreneurs did say they are targeting the ads and catering them to the customer who is requesting the prints, but it's difficult to know for certain if that ad impression resulted in a conversion for the company. On top of that, the business is so young and this such an odd, experimental form of advertising that they really can't even have an estimated metric for the effectiveness of their ad space. That being said, if I was consulting with a company on their marketing and Flag approached us with this as a marketing opportunity, I would probably tell my clients to at least forgo putting their money into it until their effectiveness has been better demonstrated and they're able to get the cost per ad down.
And the final thing I want to comment on was their decision to bring up a "Freemium" model at the very end after most Shark dropped out. And if you don't know, "Freemium" is simply used to describe a service that allows free access, but offers higher tier services for an up-charge. The thing is, if they had mentioned their "Freemium" model in the initial pitch, I think this presentation could have gone quite a bit smoother for them. They are already on the Shark's bad side coming in saying they are giving things away for free! That's never something an investor wants to hear. They could have come in and initially proposed it as a "Freemium" service, explained what the higher tier services are, and then when ask how they planned to support the "Free" side of the model they could explain their use of the back of the prints as ad space. This would have given the Sharks a much more complete picture of how they plan to start bringing money into the business, rather than burning through it.
Anyway, like I said, as a consumer I am really rooting for these guys. So even though they couldn't get a deal with the Sharks, I wish them luck!
This post was published on the now-closed HuffPost Contributor platform. Contributors control their own work and posted freely to our site. If you need to flag this entry as abusive,
send us an email
.