A Connecticut representative has introduced a new bill Thursday that would require the White House to hold at least two televised press briefings per week, in response to the Trump administrations's recent restrictions on press access.
"The Free Press Act," sponsored by Rep. Jim Himes (D-Conn.), comes in the wake of a series of White House actions that limit the media's access to the executive. The White House has repeatedly prohibited news outlets from televising White House press briefings, and has increasingly communicated with reporters in restricted settings shielded from public view.
Himes said he introduced the bill because "the White House has begun to dramatically, and in an historically unprecedented way, reduce the media and therefore the American people's access to the thinking of the president. And that's not healthy. So now is the time."
In February, administration officials came under fire for barring several outlets from attending a closed-door briefing.
That month, Himes expressed his commitment to the freedom of the press under the new administration. "There's some things you don't compromise on," he told constituents at a town hall, according to the Hartford Courant. "You don't compromise on certain principles, you don't compromise on freedom of the press, you don't compromise on treating people of different religions the same."
Trump has long criticized the press, lambasting reporters for "fake news," and rallying his voter base against journalists during the campaign trail. In one notable incident in June, reporter Brian J. Karem confronted Deputy White House press secretary Sarah Huckabee Sanders after she launched a tirade against the media. On July 2, Trump tweeted a video of himself beating up a person whose head had been replaced with the CNN logo.
Himes noted that he did not expect the bill to garner much support from the Republican majority, but that he would keep pushing it.
"While a Republican might say, gosh this feels like it's anti-Trump, it's actually pro-transparency, it's pro-democracy, and it would apply equally to future Democratic presidents as it does to this Republican president," he said.
"When you're talking about something as important as White House policy, I think it's really important that American citizens can at least feel like they were in the room."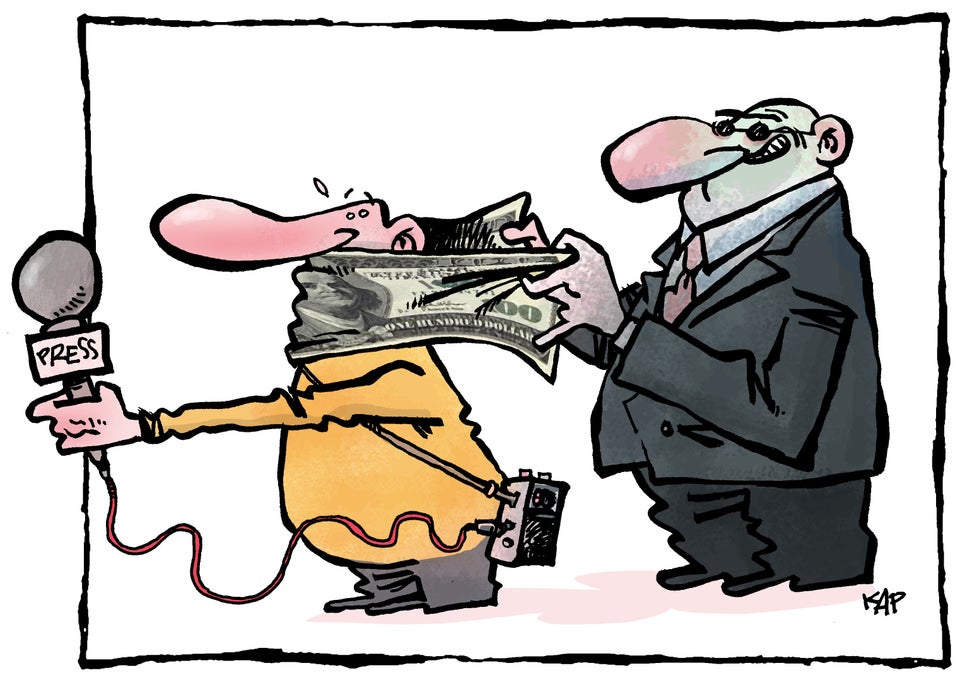 100 Vignettes for Press Freedom
Popular in the Community