In my 11 years with the Foundation for Individual Rights in Education (FIRE), I've learned that fighting censorship on our nation's college campuses isn't just about filing First Amendment lawsuits or reminding colleges -- sometimes quite sharply -- of their promises to protect student speech. It is also important to honor the colleges that do respect student speech and that pass the tests of their commitment to free speech when they are presented. As I said right here on The Huffington Post last year, it's important to give credit where credit is due.
To that end, I'm proud to announce FIRE's second annual list of America's Best Colleges for Free Speech!
A few quick notes before you check out the list. First, this isn't a scientific study. Of course there's no perfect algorithm to determine with exact certainty which college is the best for student speech. Instead, our list is populated by colleges that (1) have earned a "green light" from FIRE, meaning that their policies as written do not pose a serious threat to free speech on campus and (2) to our knowledge, have not committed a serious incident of censorship in the past several years. (FIRE attorneys rate nearly 400 colleges nationwide annually, ranking them as "red," "yellow," or "green" light schools on the basis of their written policies' impact on student speech, not specific allegations of censorship.)
Many readers also noted that the institutions on last year's list weren't evenly distributed across the country, and some folks suggested that the lack of perfect geographic balance undermined the credibility of the list. It doesn't. While we'd love to have a model institution for student speech from every state in the union, some states simply aren't living up to their end of the bargain! Take California, for example, which has exactly zero green light schools out of the 45 we review, and where the president of the University of California System is currently being asked to ban protected speech.
Again, we'd love every state to boast at least one college that seriously respects student speech. But the truth is that some states -- like Virginia, for example -- start with one college earning a green light, and then other campuses see how easy it is to protect students' First Amendment rights and decide to join in as well. The most recent example of this is Mississippi: Once the University of Mississippi received a green light rating, rival Mississippi State University followed closely on its heels. Given that general counsels of universities talk to each other, and that many policies apply throughout a state's entire public university system, it should probably be no surprise that some states have good policies with regard to free speech, while others don't. The good news is sometimes just one school's decision to repeal outdated and unlawful speech codes can trigger change across an entire state.
I'd love to hear from you in the comments. My bet is that just like our annual rundown of the worst colleges for free speech, this list will be a conversation starter. If there's a school we've missed, let us know -- but check out their record at thefire.org first. And if you think one of these schools doesn't deserve the honor, let us know that, too. The seven schools are named in no particular order.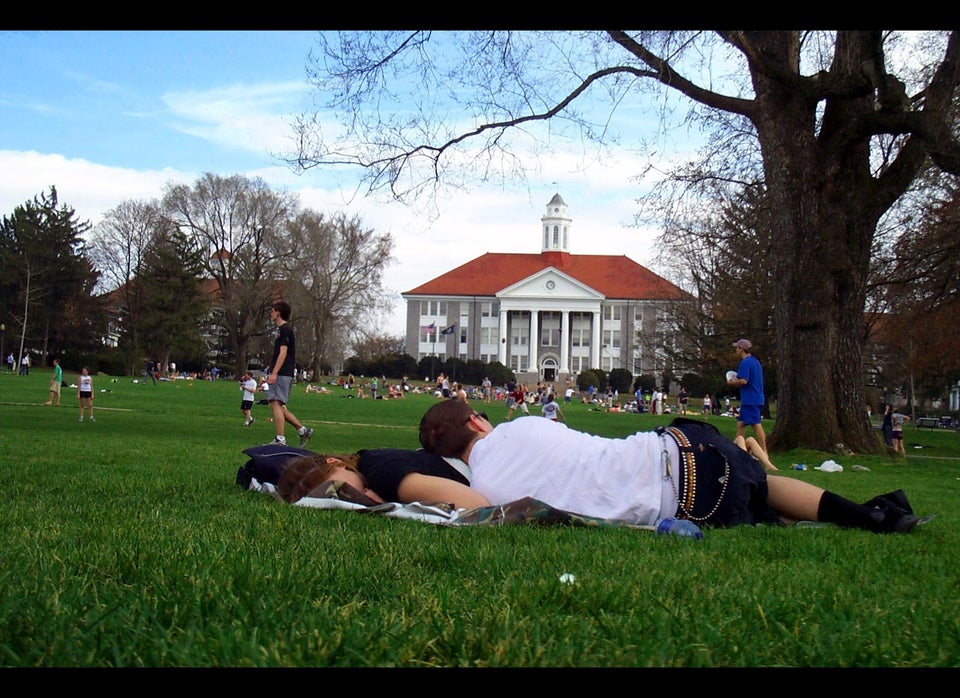 The Seven Best Colleges for Free Speech: 2012
Related
Popular in the Community