College students want free speech on their campuses but want their administrators to intervene when it turns into hate speech, though they disagree on whether college campuses are open environments and on how the media should cover campus protests, according to a new Gallup survey on the First Amendment released Monday.
About 78 percent of students surveyed said that colleges should allow "all types of speech and viewpoints," while 22 percent noted that "colleges should prohibit biased or offensive speech in the furtherance of a positive learning environment."
But students understand the limitations of free speech policies, especially with regard to discriminatory and offensive rhetoric. In recent months, many students of color have called on their college administrators to more fully address racism on campuses, arguing that their campuses do not promote openness and diversity.
"Students do appear to distinguish controversial views from what they see as hate speech — and they believe colleges should be allowed to establish policies restricting language and certain behavior that are intentionally offensive to certain groups," the survey's organizers wrote.
Yet about 54 percent of students said that "the climate on campus prevents some people from saying what they believe because others might find it offensive."
Gallup, in collaboration with the Knight Foundation and the Newseum Institute, surveyed 3,000 students between the ages of 18 and 24 attending four-year colleges and universities in the United States. Amid a wave of incidents involving free speech and protests on college campuses, the survey's organizers sought to gather students' opinions about the First Amendment.
The survey noted that race plays a particular role in college students' perceptions of First Amendment freedoms. For example, only 39 percent of the black students in the survey reported feeling less confident in the right to peacefully assemble, compared to 70 percent of white students.
Students are highly distrustful of the press. Nearly 60 percent of the students surveyed "have little or no trust in the press to report the news accurately and fairly," and many expressed mixed opinions about the media's coverage of campus protests.
While the vast majority of students surveyed said that the press should generally have unrestricted access to campus protests, close to half said that in some cases, there can be reasons to bar the press, like if protesters think that the reporter may be biased, or whether "the people at the protest say they have a right to be left alone."
The survey indicated that students are also concerned about the use of social media, with many noting that they feel that it can lead to uncivil and hateful discussions and that it can be easy to express opinions anonymously. For example, Yik Yak, a popular social network on college campuses, allows anonymous postings. Many college students have reported seeing hateful Yik Yak posts, increasing pressure on the company to crack down on people who use the app to harass others.
Related
Before You Go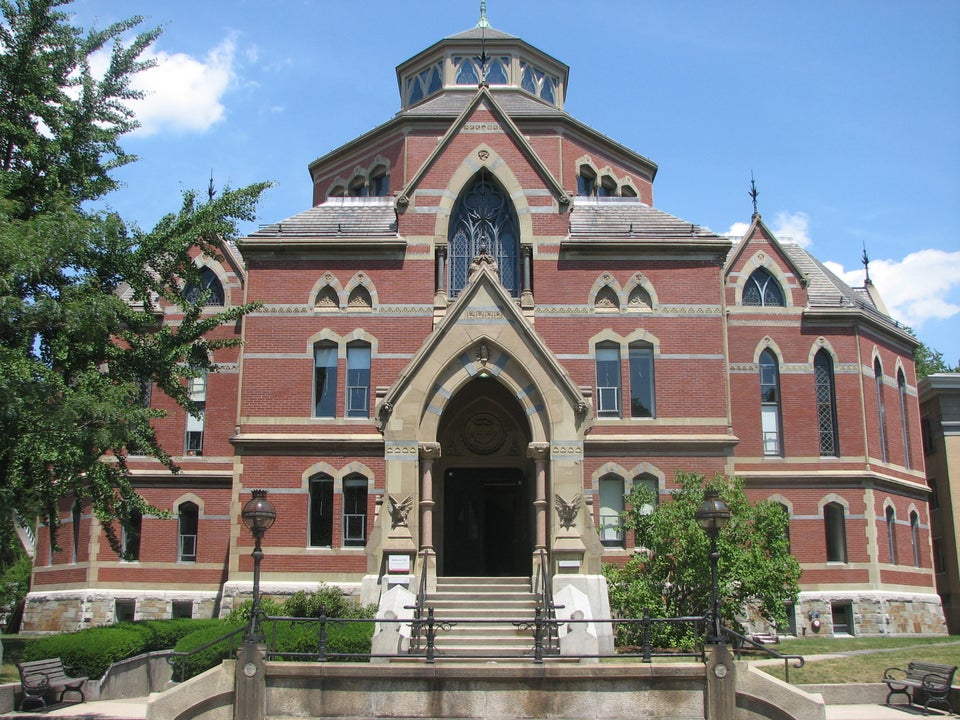 25 College Classes That Explore The Deeper Meaning Of Life
Popular in the Community