Less than one month after the University of California Regents took a swipe at the First Amendment, voting to denounce and conflate "anti-Semitic anti-Zionist" language on campus, the California state Legislature will take up Santa Monica Assemblyman (D) Richard Bloom's bill, AB 2844, the "Anti-BDS Act of 2016," which would prohibit the state of California and its counties and cities from contracting with any private company that explicitly refuses to demolish Palestinian homes or build new settlements in the West Bank.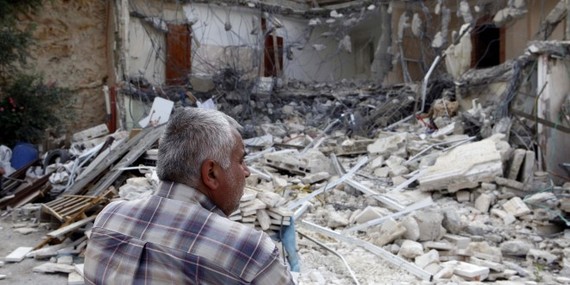 Who might be on California's forbidden list? European banks reeling from divestment campaigns, G4S, a prison security company that announced last month it's selling off its Israeli subsidiary, and maybe Veolia, the French multinational transportation company that ran Jewish-only buses along the West Bank's apartheid roads before a worldwide campaign successfully demanded an end to Veolia's complicity in the occupation. Last year, Veolia, which also contracted with the City of Los Angeles, announced it was selling off its investments in Israel.
Was Veolia's decision to get out of Israel a boycott or a business decision? Hmm ... therein lies the rub in Bloom's bill, because it only penalizes companies that "boycott" Israel, not ones that decide to no longer operate there for "business" reasons.
Perhaps Bloom's bill - opposed by Jewish Voice for Peace - is mere Tarzan chest-pounding by the American Israel Public Affairs Committee, which has pushed through similar anti-BDS legislation in various statehouses: Georgia, South Carolina, Florida and Illinois among them. Even if it is all for show -- a meaningless get-tough bill Bloom and others in the Legislative Jewish Caucus (Yes, California has one - complete with an Israeli flag flying on its website) can bandy about to big donors in an election year - figuring out whether a company is boycotting Israel or simply making a necessary business decision sounds like a splitting-hairs headache for the State of California which could become embroiled in a bureaucratic nightmare, not to mention lawsuits from companies claiming unfair discrimination.
To follow the drama, stop by Wednesday, April 13, 9AM, State Capitol, the Assembly Committee on Accountability and Administrative Review will deliver a thumbs up or thumbs down on Bloom's anti-BDS bill, either tossing it in the trash bin or sending it on to the Judiciary Committee to consider the bill's constitutional ramifications -- i.e., does it constitute illegal discrimination of political speech?
If you can't make it to Sacramento, consider stating your opposition in an email to:
Secretary, Committee on Accountability and Administrative Review
elizabeth.delgado@asm.ca.gov
Chair, Committee on Accountability and Administrative Review, Christina Garcia (D-Downey)
https://lcmspubcontact.lc.ca.gov/PublicLCMS/ContactPopup.php?district=AD58
Assembly Speaker Anthony Rendon (D-South Gate)
assemblymember.rendon@assembly.ca.gov

Chair, Committee on the Judiciary, Mark Stone (D-Santa Cruz)
https://lcmspubcontact.lc.ca.gov/PublicLCMS/ContactPopup.php?district=AD29
Senate President Pro Temp, Kevin de Leon (D-Los Angeles)
http://sd24.senate.ca.gov/contact/email
Senate Majority Leader Bill Monning [D2] (D-Salinas)
senator.monning@senate.ca.gov

Or call the Speaker ...

Assembly Speaker Anthony Rendon Capitol Office, State Capitol Room 219
Sacramento, CA 95814
Tel: (916) 319-2063 - Fax: (916) 319-2163

District Office:
12132 South Garfield Avenue
South Gate, CA 90280
Tel: (562) 529-3250 - Fax: (562) 529-3255
Bloom's water-carrying for the American Israel Public Affairs Committee (AIPAC) has raised the ire of some of his district's residents (count me in that crowd), including members of LA Jews for Peace, which requested but has yet to land a meeting with Bloom to discuss concerns the bill is an attempt to censor robust public debate about the future of Israel-Palestine.
AIPAC never sleeps, but neither do advocates for Palestinian human rights, who, like the United Nations, call for the right of banished and exiled Palestinians to return to their homeland, and for an end to the Israeli occupation, not just of the West Bank or the air space over Gaza; for but also for true equality inside Israel proper, where 20 percent of the population who are Palestinians live with pervasive Jim Crow-like discrimination that restricts where they can live.
AIPAC supporters say BDS is tantamount to calling for the destruction of Israel, but that word connotes a violent end. Here the Palestinian call to which we respond is not to war but to justice and equality, much like the call that echoed in South Africa. If exiled Palestinians were to return to Israel and if Israel ended its occupation, the term "birthright Israel" would go down in the dustbin of history, along with other colonial expressions such as "white man's burden."
Let us honor the legacy of Rachel Corrie, the 23-year-old peace activist crushed to death in 2003 by a Caterpillar bulldozer as she tried to stop demolition of a family's home in Gaza.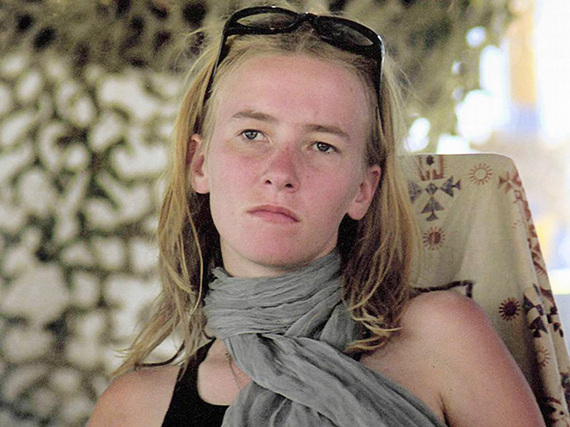 It was Rachel Corrie who said, "I think freedom for Palestine could be an incredible source of hope to people struggling all over the world."
Let us pay tribute to the young woman who laid her body on the line. Contact the Legislature today to say NO to AB 2844 and YES to open debate.
Popular in the Community