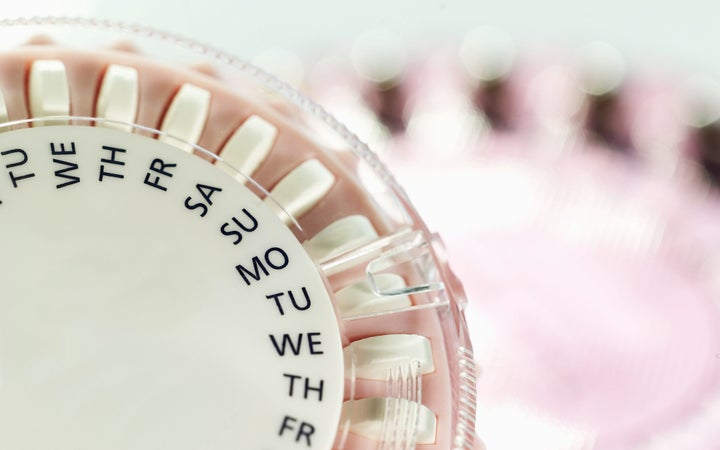 The South Carolina House recently passed legislation to improve the health and well-being of women, infants, and families in our state. This bipartisan bill (H.3809) aims to increase uninterrupted access to contraception and decrease unintended pregnancy. By providing women with a 12-month supply of birth control, this bill would remove a significant barrier to consistent contraceptive use.
As Director of the Women's Health Research Team, my team and I have conducted interviews and focus groups with hundreds of women in South Carolina. We recently completed interviews with 70 women for a reproductive health oral history project. We talked with women about why approximately half of all pregnancies in South Carolina are unintended. According to one participant, "I think about people that were, girls in particular, in underserved communities taking all kinds of weird stuff to prevent pregnancy when I was younger…I just don't think they had access to that kind of information or power over their bodies."
Unintended pregnancy leads to negative health outcomes for women, infants, families, and society. According to the Guttmacher Institute, unintended pregnancies in our state resulted in a public expenditure of $84 million in 2010. Approximately 41 percent of all unintended pregnancies are attributed to inconsistent use of contraception. Research shows that one in four women missed taking oral contraceptive pills because they were unable to obtain the next pack on time.
Women in our study described struggling to refill their birth control prescriptions on time every month, facing barriers like transportation challenges, limited pharmacy hours, and changing work or school schedules. One woman described the stress she faces to ensure that her daughter, who relies on hormonal contraception to treat a medical condition, maintains consistent access to the pill.
Another challenge that participants faced included leaving the area periodically or moving. According to one participant, "I remember trying to get a birth control prescription when we moved and it was not easy…[I] had to figure out how to get the birth control pills there. And it's like [the pharmacy] wouldn't honor your prescription. So that was a challenge." Participants described how these struggles are exacerbated for women who live in rural areas, "women in rural areas tended to have more children and more frequently, because they did not get this sort of awareness, they weren't reachable, right? And so they didn't have that sort of access in the same way that women in the urban areas would have."
Contraception empowers women and increases access to educational and professional opportunities – but only if they have access to it. As one participant said, "Access to contraception, like birth control pills or morning after pills, whether you are actually planning your reproductive life - I can tell you, I didn't plan none of my children. I didn't plan them. In fact, I think planning is quite a privilege."
Insurance companies shouldn't hold birth control hostage. Reducing unintended pregnancies offers a financial benefit to employers, insurance companies, and the health care system. A study found that employers spent $8.2 billion to provide insurance coverage of hospital care related to pregnancy and delivery of unintended pregnancies in 2008. According to the Kaiser Family Foundation, providing a 12-month supply of contraception resulted in a 30 percent reduction in the odds of unintended pregnancy.
Birth control pills are among the most well-studied medicines on the market today, and decades of research and experience show they are safe ― even for over-the-counter use. In fact, the American College of Obstetricians and Gynecologists (ACOG) recommends that oral contraceptives should be available over-the-counter. A broad coalition, led by Ibis Reproductive Health, is working to secure FDA approval for an over-the-counter birth control pill.
Not only is hormonal contraception safe, it offers health benefits to women. Studies show that hormonal contraception treats or prevents a wide variety of health issues, including heavy menstrual bleeding; acne; pelvic inflammatory disease; polycystic ovarian syndrome (PCOS); fibroids (myomata); endometriosis; and colon, ovarian, and endometrial cancer.
H. 3809 addresses barriers to contraceptive care in South Carolina, such as travel distance, cost, and the shortage of health care services in rural areas. This legislation is the first step to making it easier for women and men to determine how and when to have children and give them greater control over their lives and reproductive health. The South Carolina Senate needs to recognize the crucial benefits of expanding access to contraception and join the House in passing this common-sense legislation.
Popular in the Community