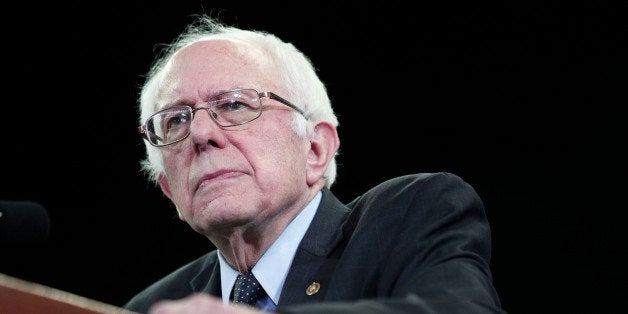 To mainstream society, money might be the most visible issue surrounding college these days. Tuition is too high. Textbooks cost too much. College loan debt is too high. I agree with all of that. So providing a free public community college education sounds great. And it is great in so many regards. Unfortunately, money doesn't solve everything. Free college tuition does not mean that everyone is suddenly prepared to pursue a college-level education. We know that providing free tuition is not a cure-all to all the obstacles in getting a college education. It only relieves some of the issues facing so many of our community college students today.
Free K-12 education has never solved all of our children's woes in America, and it won't solve the woes of college students. Life is complex. Humans are complex. Solving the complexities of what might hinder a student from being able to learn and thrive in a college setting is complex. Educators at every level know that every day life often gets in the way of learning.
A great many of our students come well-prepared and ready to complete their program requirements, get their degree, diploma or certificate and start their careers or transfer to a four-year college or university to get their bachelor's degree or beyond. For others, proficiency in reading or mastering early math skills has never been a reality.
It's not uncommon for students to come to our college, even if they are fresh out of high school, without a basic foundation of skillsets that should be learned in grade school. Some come to us without knowing how to use a ruler. Try to be a carpenter without those skills. Try being a chef without knowing fractions. Try being a transportation technician without the skills to read technical manuals or bulletins. Try being a nurse or medical lab technician without knowing what a cubic centimeter is.
Open access means access for all. For so many of our other students -- immigrants, refugees, first-generation students looking for a new beginning; high school drop-outs who now realize at an older age that they want to turn their life around; dislocated, discouraged workers looking for a different career -- free tuition alone will not help them be successful at college. Student support services and connections become key.
We're making progress with meaningful caveats to free tuition programs. Saint Paul College is part in the new MnSCU Two-Year Occupational Grant Pilot Program that provides financial assistance for recent high school graduates, so that they can complete a career or technical program within two years or less and find employment in a high-demand occupation. Additional needs of students are met through their participation in free mentoring services, connecting students to on-campus resources and personal development opportunities. We also partner with community and philanthropic organizations to provide tuition-free programs for our students, like our Power of YOU program, another program for recent high school graduates.
The average age of our students is 29, with 54 percent of our students of non-traditional age of 24 or over, and we work constantly to develop partnerships and programs to ease financial burdens and provide academic support. Gateway to College is an innovative partnership with Saint Paul Public Schools (SPPS) that provides an alternative high school and new path for high school dropouts and at-risk students to earn a diploma and college credit. TRIO Student Support Services (SSS) is a college success program for low income, first generation students over the age of 24, who will earn an Associate's Degree at our college and plan to transfer to a four-year college or university. TRIO SSS provides individualized advising, transfer planning, team-building and leadership development, and a supportive community focused on empowering students to succeed at Saint Paul College.
So what is my point? My point is that none of us can lose our way focusing only on the promise and benefits of free public college education. My job as president of Saint Paul College is to keep the dialog moving about how important it is for us -- as an open-access community college -- to make sure that our doors and our hearts and our minds remain open to all. Some might call it a burden to make sure education is accessible to all, but it is imperative that we still see it as a privilege, as a way of serving our community.
With that privilege comes great opportunity to introduce our potential supporters to the possibilities that lie within each student. It means that money does not pay for tuition, fees and books alone. We continue to build partnerships with social, business, educational and community organizations who believe in investing in the potential of our students. No matter where they test, or what their reading level might be, we need to proactively help them become better prepared for college-level courses. Free tuition doesn't cure the need for remedial education that burdens so many of our students.
As I've said before, it is imperative that anyone and everyone who has the desire to go to college, has the opportunity. For those not prepared for college, it is up to everyone to do what they can to see that those who need help in preparing academically for college, will have avenues opened up to them so that they can proactively help themselves to get to college, graduate, and go on to gainful employment, and earn a livable wage.
Calling all HuffPost superfans!
Sign up for membership to become a founding member and help shape HuffPost's next chapter