This might be one of the only good things to come out of the ongoing government shutdown. Any furloughed employee looking to keep her hands busy can now get a little extra personal satisfaction while stuck at home: namely, in the form of a free, 5-inch pink vibrator.

Vibrators.com is giving away as many as 200 sex toys daily to government employees during the shutdown. The promotion, which began last Friday, started slow, with 400 vibrators given away over the course of the weekend. On Monday, Vibrators.com turned up the speed, filling out orders of their daily stock of 200 toys before noon.
Tom Nardone is the president of PriveCo, which runs Vibrators.com and several other websites that sell items the more-easily embarrassed might not buy in public, much less find with ease: ShopInPrivate.com, for example, sells everything from hair remover to pubic wigs (really). The vibrators they're giving away, Nardone said, are the same ones they usually include as a free gift with orders on their various sites. That means they've been thoroughly tested in the lab of PriveCo's Troy, Mich. warehouse ... and they're also user-approved.
"We're real picky," Nardone said. "There's 20,000 vibrators on the market, and we choose the best, like, 350. That's our brand position. When we went looking for a free vibe to give away we brought in a bunch of different vibrators and tested them all, and you can't get too powerful for the wand, AA battery size, but this one is quite powerful and it's quite quiet so we really like it. It's a good vibrator. For free, it's amazing."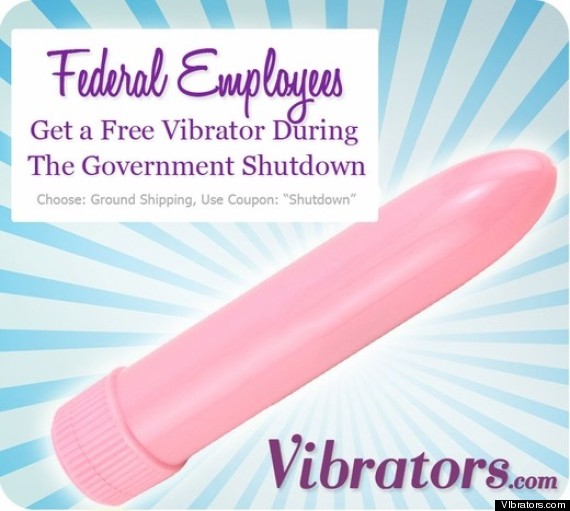 Nardone said they could continue offering the free vibrators to government employees even if the shutdown were to last through December.
"We buy them by the pallet," he said. "I think right now we have 17,000 of them on hand. So I was like, maybe we should give a free vibrator to federal employees. … And someone else said, 'that sounds like a good idea, they've got nothing to do.'"
The free offer doesn't force people to verify that they're furloughed government employees before ordering, though the site description attests "Karma will get" any non-gov employees who exploit the offer.
Nardone said that was in part because there was no way to do that without invading privacy, one of the biggest concerns for PriveCo (which doesn't keep mailing lists and ships their items in discreet plain boxes). For a company that doesn't market to past customers, Nardone said the promotion was a way to encourage some brand loyalty and show off the small company's nicer side.
Originally, he said, they were brainstorming giveaways that would be funny at the expense of those causing the shutdown. The idea of free penis pumps for senators was tossed out, as was a half-off deal on enemas.
"We're like no, that's not what we do professionally. We're not hateful people, we need to be helpful, like you tell your kids, 'Is that hurtful or helpful?'" Nardone explained. "So we're like, who's really getting stiffed in this whole thing, you know. … The people who are really getting screwed out of the deal right now are the federal employees."
Related
Before You Go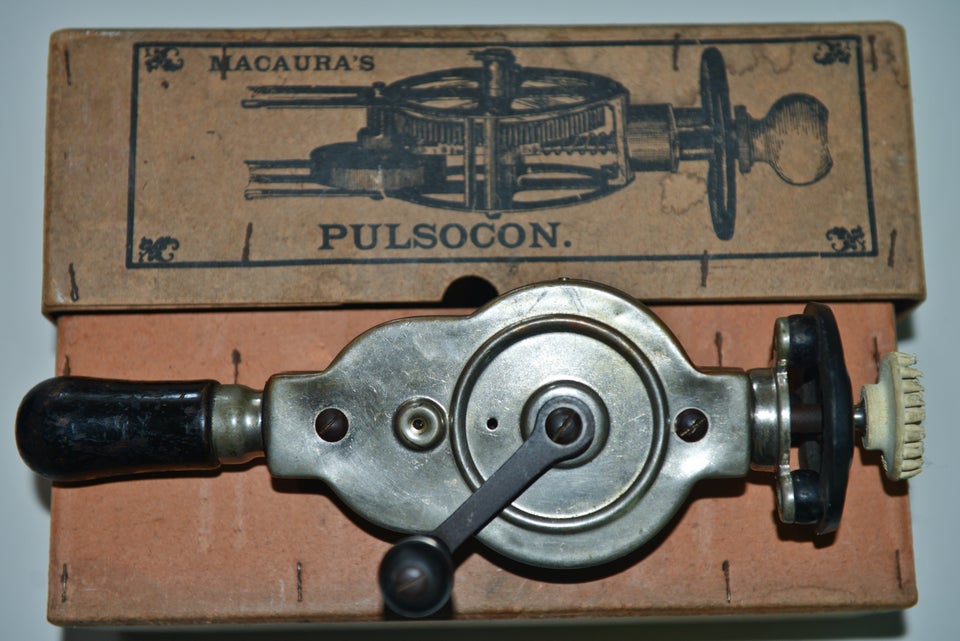 Vintage vibrators
Popular in the Community