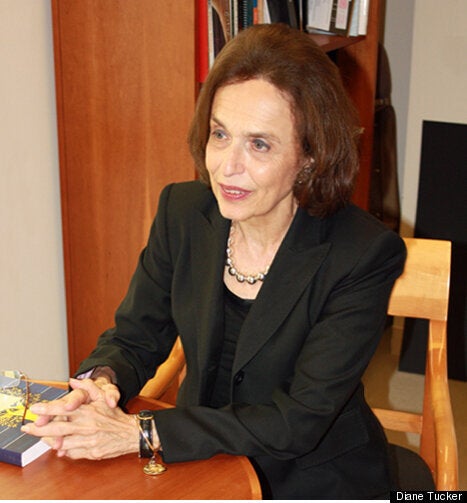 Renowned journalist and academic Haleh Esfandiari used to fly from Washington, D.C., to Tehran every Christmas to visit her elderly mother. This pleasant routine changed dramatically in 2007 when Esfandiari was arrested and charged with plotting to overthrow the Iranian government, with a little help from the United States. The soft-spoken intellectual (and grandmother of two) spent months in Evin Prison, sleeping on the floor and enduring harrowing interrogations, until an international outcry hastened her release.
At 67 years of age, you were put in solitary confinement in a Tehran prison. The physical stress was horrendous. I'm curious about the mental stress -- was your age a plus or a minus?
Haleh Esfandiari: It was a plus, because whenever I thought about my wonderful life and family and friends, I knew I had already experienced everything a person could wish for. I had a wonderful childhood in Iran. I enjoyed going to college in Austria. I was successful, I think, in my career. So I thought, "If worse comes to worse, and I am sentenced to life in prison...so what? I have had a beautiful life."
Even so, sometimes you daydreamed about being rescued by your husband, Shaul. When he accompanied the rest of your family on a vacation to Kennebunkport without you, did you feel abandoned?
I begged my family to go to Maine. We had planned this vacation together. I told them that if they really loved me, they would honor my wish. My husband, who is Jewish, couldn't come to Iran anyway. The authorities would have arrested him at the airport, and made a showcase out of both of us.
Tell me about the day you received a single white rose in prison.
One morning, one of the female guards walked into my cell, still wearing her veil. From underneath the veil, she pulled out a white rose and silently handed it to me. I was fighting back tears.
You're fighting back tears now.
Yes, just remembering her moving gesture....it really was amazing. I love flowers. I put the rose in a paper cup along with a leaf I had found on the prison grounds. When the rose faded, I placed it between the pages of the one book I had in my cell.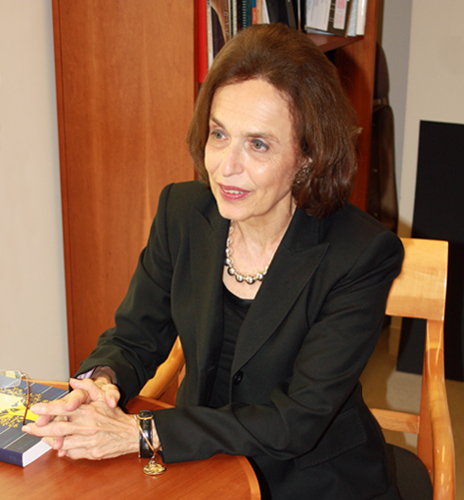 Iranian women once enjoyed so much more freedom than they do today, it's no wonder they poured into the streets to protest the election results. But weren't these women taking a huge risk?
When the Islamic Revolution took place 30 years ago, the new government suspended the Family Protection Law -- the pillar of women's rights. This law covered the age of marriage, the right to seek a divorce, the right to work, and so on. When it was suspended, men once again could take as many wives as they wanted, could take away the children in case of divorce, could stop women from leaving the house. At that moment -- the moment their rights were taken away -- Iranian women started protesting, and they have been a major force ever since. The movement culminated three years ago with the launch of the One Million Signatures Campaign. Some of the campaigners had been jailed, but not deterred.
More than 100 post-election protesters have been arrested for plotting to overthrow the regime -- the same bogus charge you faced. In your case, a tsunami of high-level international support hastened your release. Without global intervention, what will happen to these jailed demonstrators? I'm very worried about them. I'm especially concerned about Kian Tajbakhsh, the Iranian-American who was in jail with me two years ago. Kian was freed a month after I was, but he opted to stay in Iran. For some reason the authorities have decided to go after him again. As far as I know, Kian has kept a low profile. They must be rehashing old charges, which is a worrisome development.
A number of the more than 100 people who are being put on trial are elite members of the Islamic Republic. They don't want to overthrow the regime, only to open up the system. I hope there will be serious international condemnation of this show trial. I hope the European Union will protest as a bloc.
Many Iranian expatriates would love to speak out against the mass trial, but they're afraid of endangering family and friends back home.
They can convey their fears, unhappiness, and concerns to their congressmen. Luckily, Iranians have representatives in Congress so our voices can be heard. At least, we hope our voices are heard.
In your beautifully written memoir, you said that two decades of authoritarian rule have turned a generation of students into outright revolutionaries. How convinced are you that the Green Wave is home grown, and not the work of foreign agents?
I'm 100 percent convinced the Green movement is home grown. First of all, it was an accidental movement. Mousavi was campaigning in the provinces when a young man came and put a green shawl around his neck. Mousavi thought the effect was beautiful, so he started wearing green, then his wife started wearing green, pretty soon everyone was wearing green. I truly don't believe this was a color revolution like the rose revolution of Georgia, or the orange revolution of Ukraine. This was a grassroots movement for one purpose only when it started -- to support Mousavi and get him elected the next president of Iran.
Yes, the Bush Administration allocated millions of dollars to promote democracy in Iran, but that effort failed. The people of Iran were upset about the money because they wanted change from within.
Students in Iran are surprisingly quiet right now.
They're scared. A mass trial will do that.
Every two or three years, there has been a wave of protests like this in Iran. But this time I think there has been a fundamental change. I don't know how the government is going to gain back its credibility. I'm stunned by the mass trial, which will hurt the regime more than they think it will.
In prison you wrote a children's book to keep from losing your mind. Tell me about the plot.
I wrote the book in my head, because I had no paper in my cell. It's the story of a fairy princess who was born in a castle, where she lives a beautiful life. Then one day she becomes lost in the woods, and stumbles upon many different animals. In the story, I describe her encounter with each animal. Her mother is a fairy, too, and a wonderful woman who watches over the princess throughout her journey. The story ends when the princess arrives back at the castle, bringing all of the animals with her. She puts them in a boat that looks a little like Noah's Ark, which she floats on a lake near the castle.
It was very soothing for me to write this story, because I could imagine telling it to my two granddaughters one day. This mental image kept me going.
After everything you've been through, do you still love Iran?
Yes, I love the mountains...the sea...the blue sky. I love my Iranian family. I love the Iranian people. Every country has good and evil people -- it's impossible to get through life without stumbling over evil people.
I wrote a book about my experience because I believe I would not have been arrested -- and the demonstrators would not be facing trial -- if the United States and Iran had diplomatic relations. It will be difficult to start this process now, because of recent developments. The Ahmadinejad regime does not have legitimacy inside Iran and as a result, they may feel too weak and vulnerable to sit at the negotiating table at this time.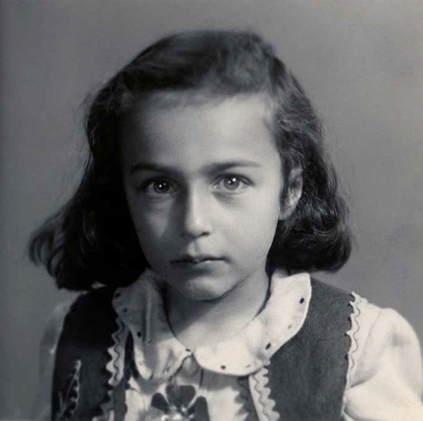 Haleh at age six, wearing her first piece of "real" jewelry -- a brooch from her mother.
Haleh Esfandiari's memoir of her months spent in solitary confinement in Tehran's Evin Prison is called My Prison, My Home. It will be published on September 1st.
Calling all HuffPost superfans!
Sign up for membership to become a founding member and help shape HuffPost's next chapter