WASHINGTON ― Weary from a weeks-long battle over the GOP health care bill, the House Freedom Caucus is regrouping, reassessing, looking at an upcoming spending bill and wondering whether they have another immediate fight in them.
Congress has just over a month before lawmakers have to pass a short-term funding bill to keep the government open, and there are a number of questions conservatives have to answer about that legislation. Will they block any continuing resolution that continues to fund Planned Parenthood? Will they stand strong on spending increases? How much additional money could they swallow, particularly if it's not for defense?
An exhausted Mark Meadows, chairman of the roughly three-dozen-member group, emerged Monday night to pump the brakes on any talk of the Freedom Caucus taking a hard stance right now on the so-called continuing resolution to keep government agencies operating.
"Everybody's pretty weary right now. I know I am," Meadows (R-N.C.) said. "And so I think anytime that you're weary, you've got to be careful about two things: One, making a poor decision, and the other is making a quick decision."
He said the HFC would make a "very methodical decision" in the days and weeks to come on the continuing resolution (CR) and that Planned Parenthood funding would be one of the things conservatives look at. But he made it clear that he was still thinking about the health care bill.
"I've spent the last 48 hours probably reviewing this and analyzing a whole lot of different situations," Meadows said.
The CR is so far from the Freedom Caucus' mind at the moment that when The Huffington Post asked Rep. Raul Labrador (R-Idaho) where the caucus was at on including Planned Parenthood funding in the spending bill, his response was, "I still think we can get this done," referring to the health care bill.
"We're not talking about the CR right now," Labrador said.
Asked whether there was a feeling that the Freedom Caucus maybe needed to let the spending bill go without another fight, Labrador went right back to health care. "We're resolute to get this solved."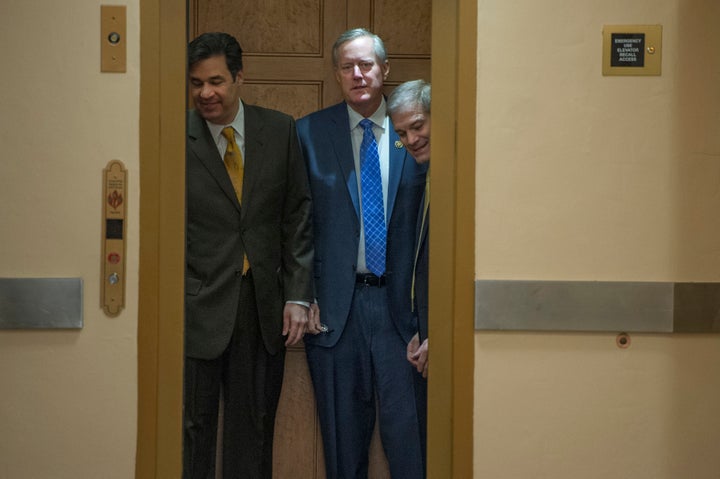 But don't mistake the Freedom Caucus' continued focus on health care as a sign of weakness. Plenty of members reported that they weren't "war weary."
"I'm not war weary," Rep. Scott Perry (R-Pa.) reported. "You ever been shot at before?" (Perry, a brigadier general in the Pennsylvania Army National Guard, flew 44 combat missions in Iraq.)
Other members reported that they, too, wouldn't shy away from a fight, and they promised that personal worries and concerns that their caucus could become a scourge of the GOP wouldn't factor into their legislative decisions.
"I don't get concerned," Rep. Dave Brat (R-Va.) said. "That's a feeling. Calvinists have rationality."
And while other members may not share Brat's religion, they took the same cool-headed approach.
"Hopefully you know me well enough to know that I do things almost exclusively on a policy basis, what I believe is best for America," Rep. Mo Brooks (R-Ala.) told HuffPost on Monday night. "And it makes no difference to me who the sponsor of a bill is, who the opponents to a bill may be, or which groups may or may not be behind it."
The Freedom Caucus, like Congress itself, has a long list of hurdles for the remainder of the year. Former chairman Jim Jordan (R-Ohio) laid out a busy schedule Monday night of dealing with the CR, then the budget, then tax reform, then individual appropriations bills, then the infrastructure bill, then another spending bill, and then the debt ceiling.
But Jordan also mentioned that he could see a border and defense supplemental becoming part of the CR, raising the possibility that the Freedom Caucus will draw that as their hard line, potentially threatening a government shutdown over Democratic objections about funding a border wall but perhaps winning over one newfound critic: President Donald Trump.
As much as the conservative caucus pretends all is well with its group, it is taking some heat from Trump and GOP leadership. Over the weekend, one of its most moderate members, Rep. Ted Poe (R-Texas), quit the caucus, citing a "mob mentality" that had become destructive toward legislating.
Meadows poured on the praise for Poe on Monday night, but he said the strength of any group is in its ability to stick together. "I wouldn't classify that as a mob," Meadows said.
But true to their pugnacious style, some members couldn't help taking a slight dig at Poe and a larger but more amenable conservative group, the Republican Study Committee.
When Labrador was asked about the Freedom Caucus losing members, Labrador made it clear he looks down upon members who don't have the fight in them.
"If you don't want to do the hard work of legislating and taking a position, that's why we have the RSC," he said.
Before You Go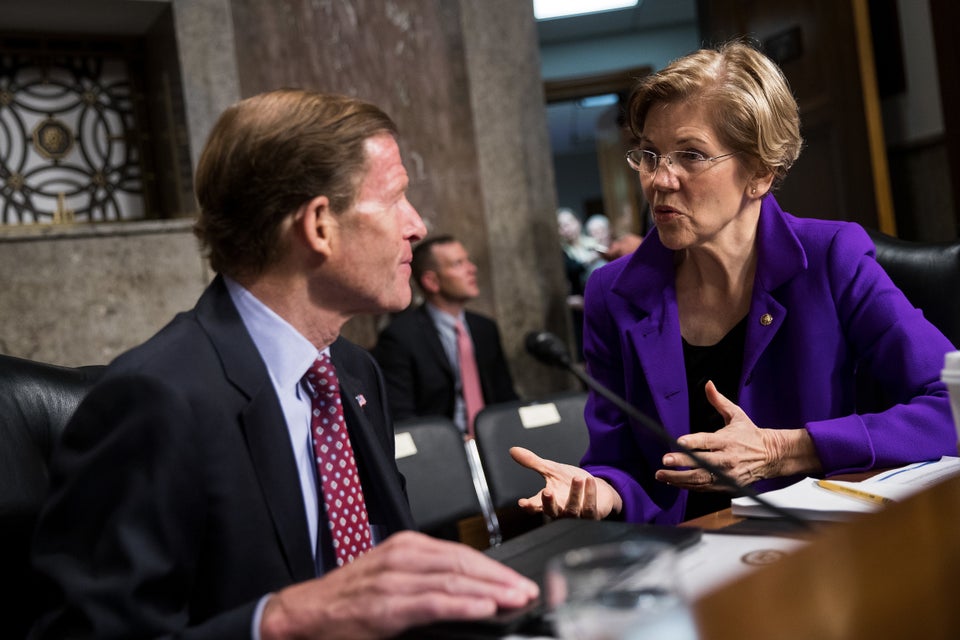 2017 Scenes From Congress & Capitol Hill
Popular in the Community