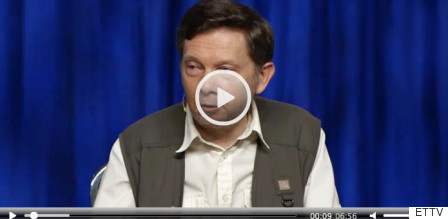 In this video, Eckhart Tolle explains that self-talk is a form of self-hypnosis and prevents us from awakening. Since the majority of our self-talk is negative it creates a lens through which we view the world. The first step towards freedom from self-talk is to recognize we have a voice in our heads; the second step is to observe what the voice is saying.
We are asleep when we look at reality through the lens of our self-talk. When we believe every thought that pops into our heads, we have the potential to create an enormous amount of suffering for others and ourselves.
For more information about Eckhart Tolle, please click here.