CHARLESTON, W.Va. -- The company that owns the facility that leaked 10,000 gallons of chemicals into the water supply of hundreds of thousands of West Virginians last month was a no-show at a congressional hearing on the spill Monday.
Freedom Industries, which owns the storage facility that leaked chemicals into the Elk River, did not have any representatives at a hearing of the House Transportation and Infrastructure Committee held in the state capital Monday morning. The company's president, Gary Southern, had been invited to testify.
"He chose not to be here today to answer for what his company has done to the people of West Virginia. And I find that extremely telling," said Rep. Shelley Moore Capito (R-W.Va.). "Freedom Industries' decision not to testify today compounds its gross misconduct, and is an absolute affront to every person impacted by its spill."
"The one empty seat ... belongs to the one entity at the epicenter of all this," said Rep. Nick Rahall (D-W.Va.), "the one who totally blew it."
"There is an odor coming from Freedom Industries, and it's not licorice," said Rahall, referring to the anise-like smell that residents have reported coming from their tap water following the spill.
A representative for Freedom Industries referred questions on the company's absence at the hearing to its lawyer, Paul Vey. Southern did not attend the hearing, Vey said, "simply because the company is relatively small and we are focused exclusively on remediation of the spill."
The committee heard testimony from representatives of the U.S. Chemical Safety Board, which is investigating the spill, as well as from the state Department of Environmental Protection, Bureau for Public Health and other agencies. Jeff McIntyre, president of the water supplier West Virginia American Water, also appeared.
Sunday marked one full month since the spill. While tap water has been green-lighted for use, many residents in the region still have concerns about the water's safety.
Before You Go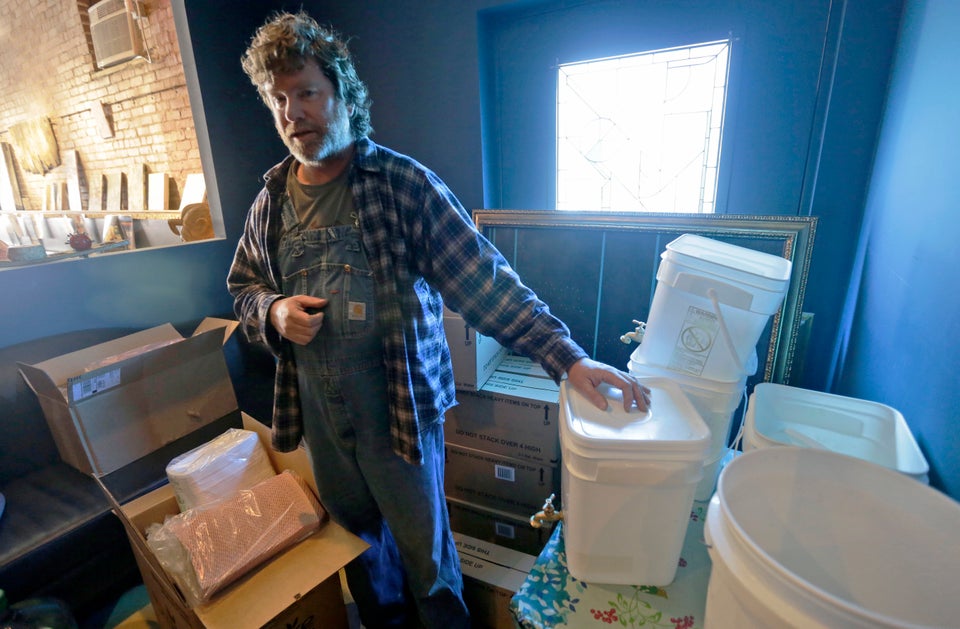 West Virginia Chemical Spill
Popular in the Community