The company behind a chemical spill that left about 300,000 people in West Virginia without tap water failed to disclose a second chemical in the leak, state officials said on Wednesday.
The company, Freedom Industries, had previously said that only one chemical, crude MCHM, had spilled from one of its storage tanks into the Elk River at Charleston on Jan. 9.
Freedom Industries told the state Department of Environmental Protection on Tuesday that a second chemical, PPH, was in the above-ground tank despite an order immediately after the spill to disclose what was in it, the department said in a statement.
Governor Earl Ray Tomblin said he was "very disappointed" that it took Freedom Industries, a maker of specialty chemicals, 12 days to disclose the presence of PPH.
"You know, once again it's another one of those chemicals that very few people knew anything about," he told a news conference.
"When I first heard about it yesterday the first thing we tried to do with my internal team is find out, what is PPH? And then why it was not revealed."
The federal Centers for Disease Control and Prevention said in a statement that the low levels of PPH, or polyglycol ethers, and a review of information about it showed there were no new health concerns.
About 300,000 people around Charleston, the state capital, were banned from using tap water for anything but flushing toilets following the spill. The ban was lifted fully on Saturday.
The leak from a Freedom Industries tank was about a mile (1.6 km) upriver from West Virginia American Water, the area's main water plant and a unit of American Water Works Company Inc .
Ordered by the state Department of Environmental Protection to report the contents of the tank by Wednesday afternoon, Freedom Industries said it had held only crude MCHM, or 4-methylcyclohexane methanol, and PPH.
Freedom Industries President Gary Southern wrote in a letter that the mix in the tank was about 88.5 percent crude MCHM and 7.3 percent PPH, with the rest water. A copy was on the Department of Environmental Protection website.
Failure to report accurately the type of materials and the quantities is a violation of state code, the department said. PPH is a thinner for MCHM, which is used in processing coal.
American Water said in a statement that company and state officials were determining how to retest samples for PPH. Samples showed that crude MCHM is at extremely low levels or cannot be found, it said.
Tomblin on Monday proposed legislation to regulate above-ground storage tanks. Freedom Industries filed for Chapter 11 bankruptcy protection on Friday.

Before You Go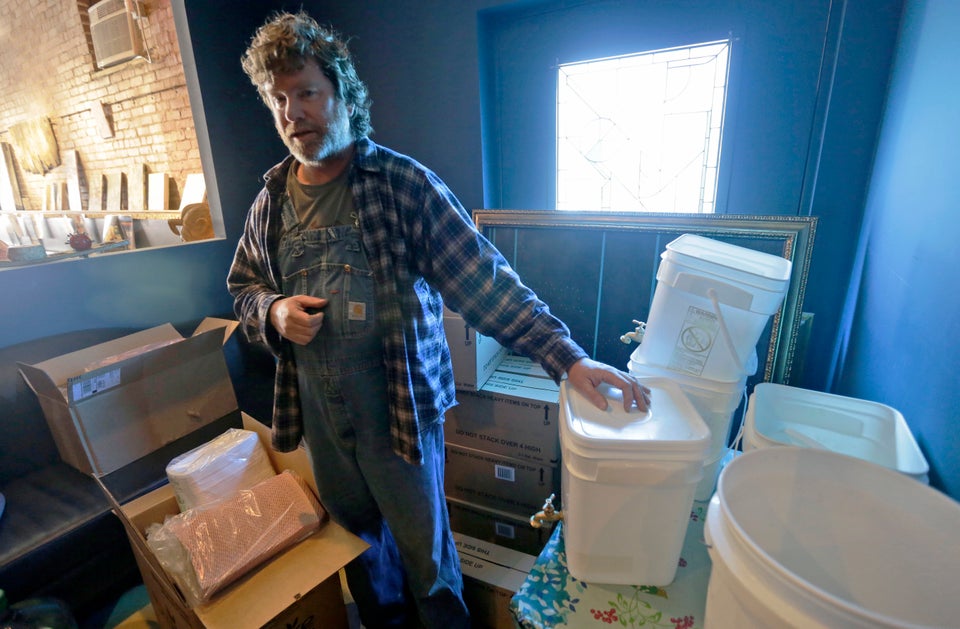 West Virginia Chemical Spill
Popular in the Community