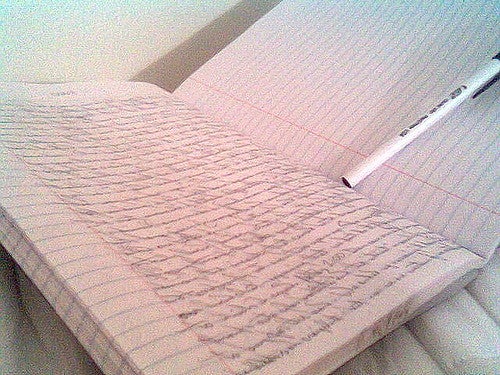 Like tulip enthusiasts awaiting the verdict of Punxsutawney Phil, high school juniors get atwitter this time of year when the Common Application releases its essay prompts. And, like the predictions of the groundhog, the prompts typically mean little
This year's prompts, released last week, mean less than ever before. That's a good thing. 
Responding to a survey of students, member colleges, and other constituents, the Common App revived the option for "topic of your choice." 
I have long advocated for this reversion to sanity — see my blog from December 2013. After years of pressuring kids into answering only questions sanctioned by the Common App bureaucracy, the organization has finally acknowledged the true purpose of essays: they are opportunities for introspection and personal expression. 
Students are not being deposed in court or interrogated by the INS. They are introducing themselves, showing off whatever accomplishments, insights, and personal traits they see fit.
As Scott Anderson, the Common App's director for access and education, explains in an insightful blog, the prompts are meant as provocations, not questions. The reinstatement of the free response eliminates the charade of tweaking an essay just so to fit one of the six prompts or, worse, abandoning a favored topic for fear of incurring the wrath of the Common App. 
(Anderson's candor is a welcome deviation from the kack-handed obfuscation and scolding that has come out of the Common App ever since the disastrous debut of its new version.)
Of course, there's no wrath to fear. Readers don't work for the Common App. They work for the colleges. And colleges are just along for the ride with the Common App. Most readers probably don't even notice what prompt a student is answering. 
With that said, it's always fun to deconstruct — as I did the last time the prompts, and the time before that (here and here) — so let's take a look at what the Common App has in store this year. Here are the prompts as posted by the Common App, with changes in italics: 
1. Some students have a background, identity, interest, or talent that is so meaningful they believe their application would be incomplete without it. If this sounds like you, then please share your story. [No change]
Indeed, what's to change? This has been by far the most popular prompt of the past few years. It invites anecdotes, and it was a reasonable proxy for "topic of your choice." 
2. The lessons we take from obstacles we encounter can be fundamental to later success. Recount a time when you faced a challenge, setback, or failure. How did it affect you, and what did you learn from the experience? [Revised]
The sermonizing in the first sentence drives me nuts. With that said, the Common App smartly expanded this prompt to de-emphasize the idea of failure. 
Students sometimes used to put their essays through self-defeating contortions in order to invoke failure. Some went so far as to describe overwhelming successes — like prize-winning science fair projects — as "failures." I mean, even if you've cured cancer, if you seem disappointed, you aren't going to seem like a very strong college applicant. 
3. Reflect on a time when you questioned or challenged a belief or idea. What prompted your thinking? What was the outcome? [Revised]
I've always liked this prompt but rarely seen it used. Rebellion isn't as cool as it used to be, especially among dutiful high school students. I submit, though, that argument is the soul of both personality and critical thinking. 
4. Describe a problem you've solved or a problem you'd like to solve. It can be an intellectual challenge, a research query, an ethical dilemma - anything that is of personal importance, no matter the scale. Explain its significance to you and what steps you took or could be taken to identify a solution. [No change]
Wordy as it is, I like this prompt too. It invites students to revel in their nerdiness. And conflict is the soul of story-telling. Can you discuss that dilemma in the context of Kant's Categorial Imperative? All the better.
5. Discuss an accomplishment, event, or realization that sparked a period of personal growth and a new understanding of yourself or others. [Revised]
This prompt still unnerves me, but it's better than the previous version, which referred to "your transition from childhood to adulthood." The people least qualified to discuss adulthood are people who are not yet adults.  It's still a perilous invitation for self-congratulation and melodrama.
6. Describe a topic, idea, or concept you find so engaging that it makes you lose all track of time. Why does it captivate you? What or who do you turn to when you want to learn more? [New]
English teachers beg their students to avoid clichés, and yet here we have: "lose all track of time." What does that even mean? What if I lose just some track of time? What if I really like an idea but can still look out the window to see whether it's day or night. "…concept you find engaging" would have sufficed. And, "…do you turn to" reeks of melodrama, as if the student is on the run from the mob. How about, "How do you learn more?"
7. Share an essay on any topic of your choice. It can be one you've already written, one that responds to a different prompt, or one of your own design. [New]
Hallelujah. At least one thing in the world makes sense. 
Now that you're fired up and brimming with ideas, slow your roll.
Students should be patient. They should stockpile ideas. They should stir up memories. They should develop their ideas and opinions. They should embrace the learning and experiences that they'll meet in the coming months. They can take notes in Moleskins and phones. But, as I have previously advised — and as Anderson does in his blog — February is no time to write college essays. 
I mean, look at the Common App: They've been at it for 20 years and are still trying to get it right.
REAL LIFE. REAL NEWS. REAL VOICES.
Help us tell more of the stories that matter from voices that too often remain unheard.
This post was published on the now-closed HuffPost Contributor platform. Contributors control their own work and posted freely to our site. If you need to flag this entry as abusive,
send us an email
.