Freeform's new drama The Bold Type tells a lively girl-bonding story that could stand to be just a little more bold itself.
Premiering at 9 p.m. ET Tuesday, The Bold Type is loosely based on the reign of Joanna Coles as editor of Cosmo magazine. In this reworking, the magazine has become Scarlet and the editor has become Jacqueline Carlyle (Melora Hardin).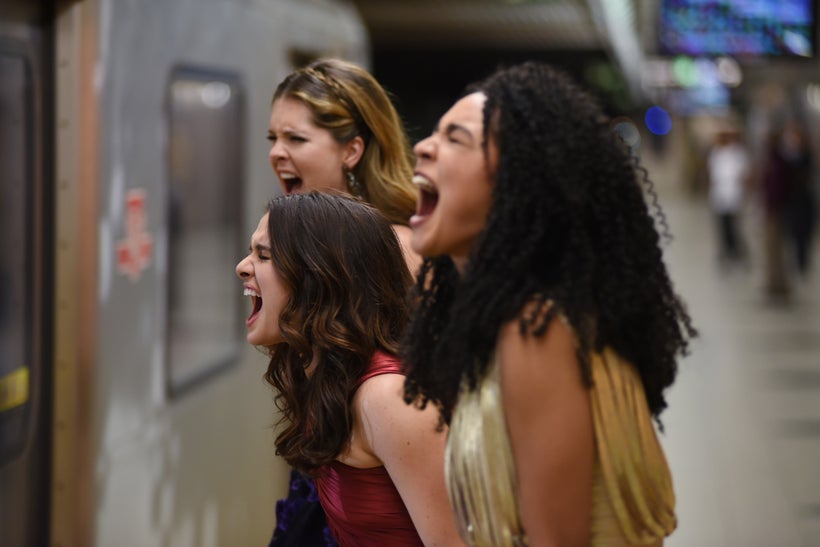 Freeform excels at focusing on its real target demographic, though, which isn't successful middle-aged journalists, but plucky and often puzzled millennial women still trying to figure it all out.
The Bold Type centers on three such women, all of whom we immediately begin rooting for.
They all started working for Scarlet four years ago, as assistants, and quickly bonded into BFFs. Now they're veterans of the place, and their career paths are starting to diverge.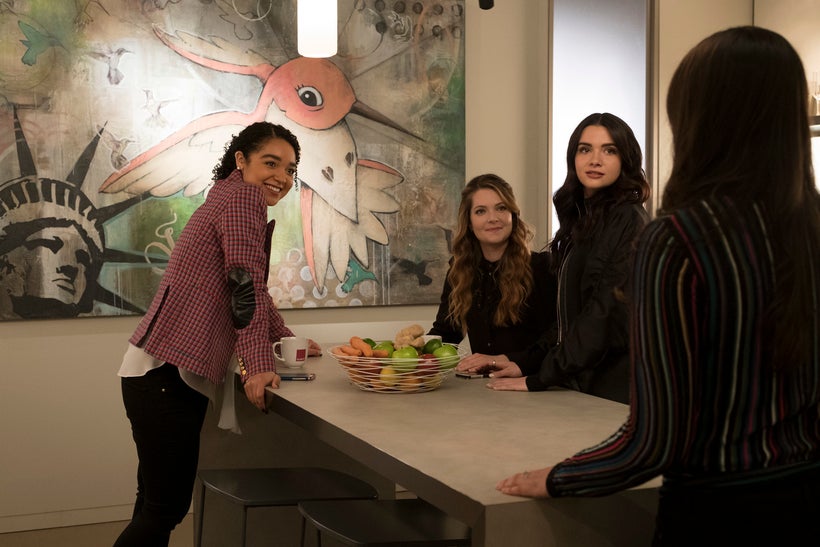 Jane Sloan (Katie Stevens) has just been promoted to writer. Kat Edison (Aisha Dee) recently became social media director. Sutton Brady (Meghann Fahy) remains an assistant.
Mary Tyler Moore and The Devil Wears Prada notwithstanding, dramas about journalism have often proven more interesting to those in the media world than to the general public.
So The Bold Type wisely frames the Scarlet office as another kind of fast-paced millennial-friendly workplace, and the magazine part of the story keeps reminding us that while Scarlet does offer fashion and resume tips, its real selling point is sex.
Since that's exactly how the real-life Cosmo has sold itself for decades, the fit is comfortable.
And that's what may concern some viewers about The Bold Type. It feels less bold than familiar, and thus, in its own way, perhaps too quickly comfortable.
While the script is rich with references to sex toys and black lingerie, that's nothing we didn't hear girlfriends discussing years ago in Sex and the City. Or today, for that matter, in almost every millennial relationship sitcom.
While the Bold Type characters all rapidly tumble into tense situations, those situations too have a familiar feel.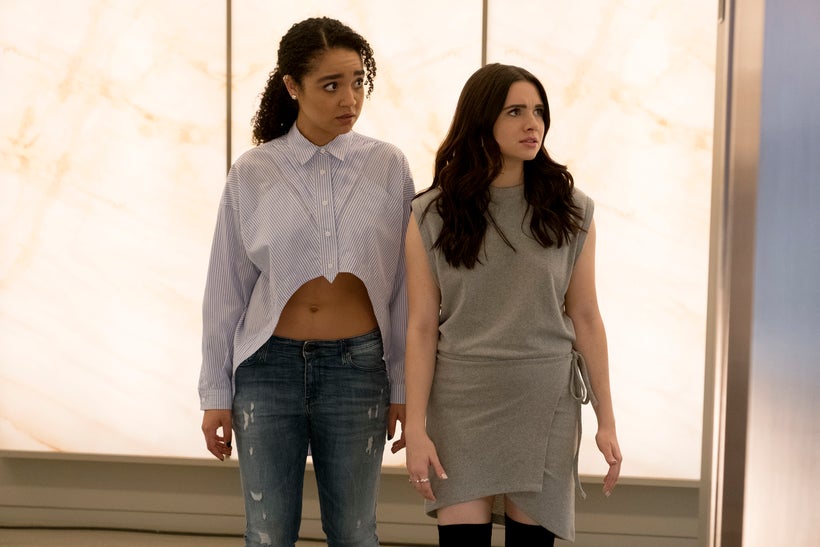 Jane, we soon learn, lost her mother when she was young and grew up with just Dad and several brothers. She yearned for a female voice and turned to Scarlet as a place where she could hear girls talking – the big sister or maybe the Mom she never had.
It's heartwarming, except when you think of this teenage girl shaping part of her life vision through a magazine that brands itself with stories like "15 new positions that will drive him wild," well, it's no big surprise Jane has some relationship issues.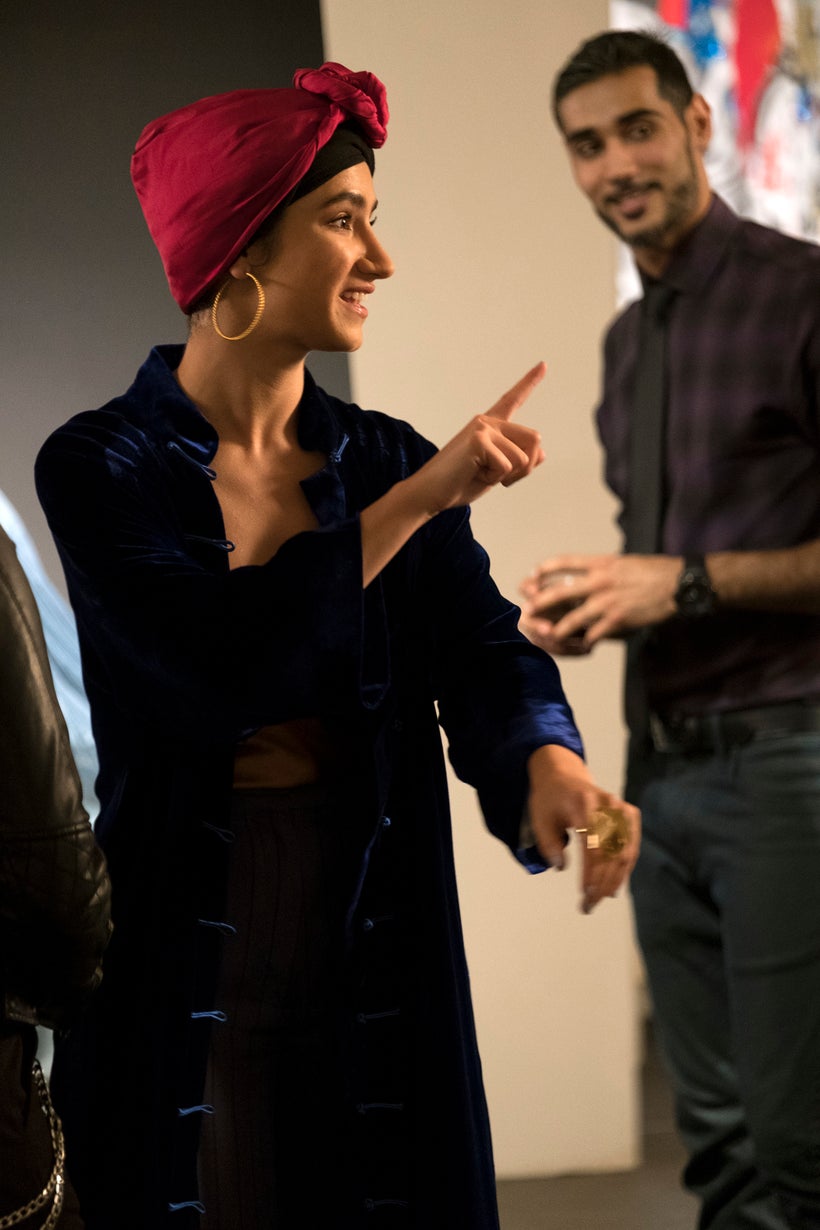 Kat may have the most interesting initial storyline. She bonds with a female Muslim photographer, Adena El-Amin (Nikohl Booshen), who adds a welcome new perspective to a largely white world.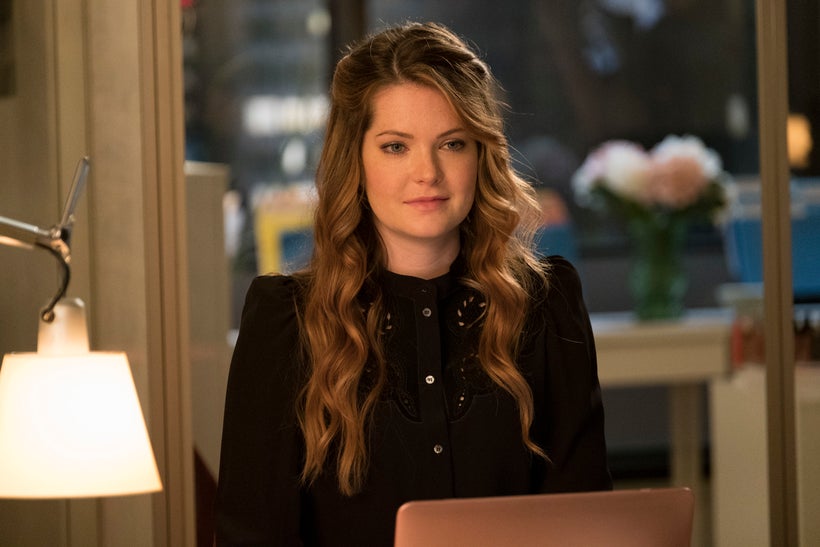 Sutton, meanwhile, may be falling into a relationship with one of the top Scarlet executives, Richard Hunter (Sam Page). While that could go in a number of directions, most them not good for Sutton, it's not exactly unexplored territory.
Jacqueline, meanwhile, is introduced as a pair of sexy shoes who makes everyone say a silent prayer when she walks into the room. Please, Lord, don't let her eviscerate me this time.
By the end of the first episode, however, Jacqueline has separated herself from the Devil Wears Prada Miranda Priestly model and become something quite different.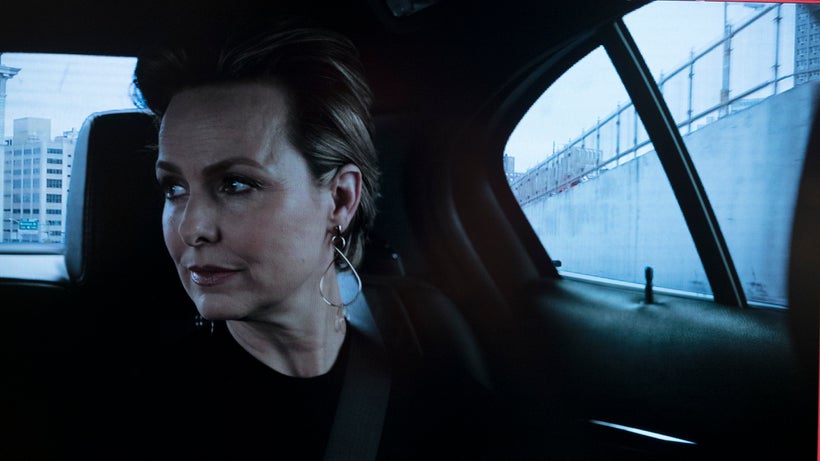 The Jacqueline we get serves our three young women well, which is good, because they will doubtless find themselves in some tough personal and professional situations as the year rolls along.
It would still be nice if Jacqueline rolls out some further surprises of her own.
One of the mild ironies about the real-life Cosmo has always been this: Even as it was throwing all those lurid and provocative headlines, no one who had ever read a previous issue was shocked. "The Ten Worst Things Anyone Ever Said In Bed!" was simply what readers expected.
And millions enjoyed reading it.
Nor does the familiarity of The Bold Type mean viewers can't enjoy watching.
REAL LIFE. REAL NEWS. REAL VOICES.
Help us tell more of the stories that matter from voices that too often remain unheard.
This post was published on the now-closed HuffPost Contributor platform. Contributors control their own work and posted freely to our site. If you need to flag this entry as abusive,
send us an email
.