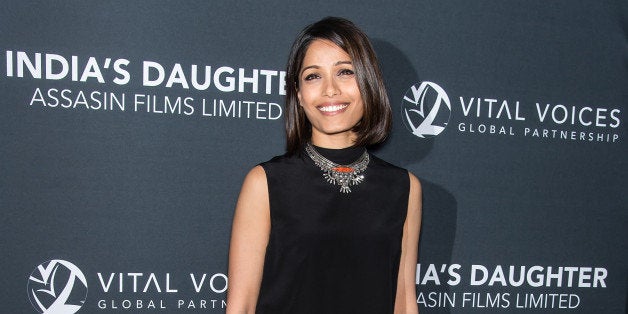 "Being a female in today's world is at best an exercise in subtle injustice and at worst a living hell."
"Today in 2015 despite the vast improvements in the lives and rights of women across the world in the last century. There still seems to exist this very complex network of ideological and cultural norms that still plague our society and that make global misogyny, in my opinion, a great scourge and most pressing issue of our age," Pinto said. "But really our pride is misplaced when there is one gender on this planet that is yet to be emancipated."
Pinto told the audience that gender inequality is not limited by country, but manifests across all cultures and societies. She also discussed the importance of feminism as a shared understanding of mutual values. "I cannot wait for that day when this generation of women and men finally realizes that claiming to be a feminist is simply asserting that you share the same spiritual and economic value as your male counterparts -- as each other," she said.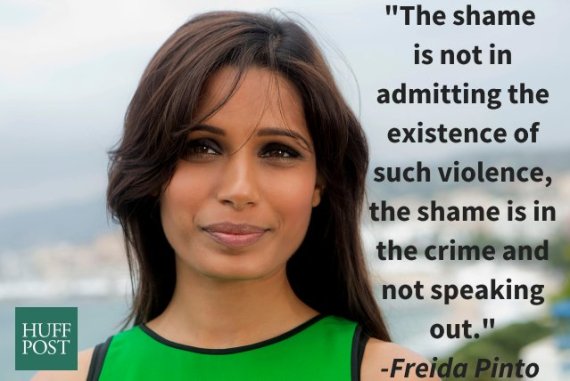 Men are an integral part of the feminist movement, Pinto said, particularly those who don't believe in gender equality. "We equally call upon men who do not believe in equal rights. This is your fight too," she told the men in the room. "Your fight to defeat and transcend your own mind sets. Women don't ask to be ahead of you or behind you, we just want to be by your side as equals."
She explained that we need to empower women in order to rid the world of violence against women and gender inequality. "The shame is not in admitting the existence of such violence, the shame is in the crime and not speaking out," Pinto said. "In this way, if not us, at least our grandchildren will grow up in a world that's free of gender discrimination."
Another route to gender equality is encouraging women to support other women. "And finally and most importantly I call upon women to raise each other up, to make each other's welfare a priority and to never shame a woman for the choices she makes," she said. "Refuse to internalize and reject the centuries of woman hating as hard as that might be, with all of us doing these things and educating our children to do the same, we may finally have that chance to stamp on that opportunity to shift the paradigm that led despicable events of this film."
Before You Go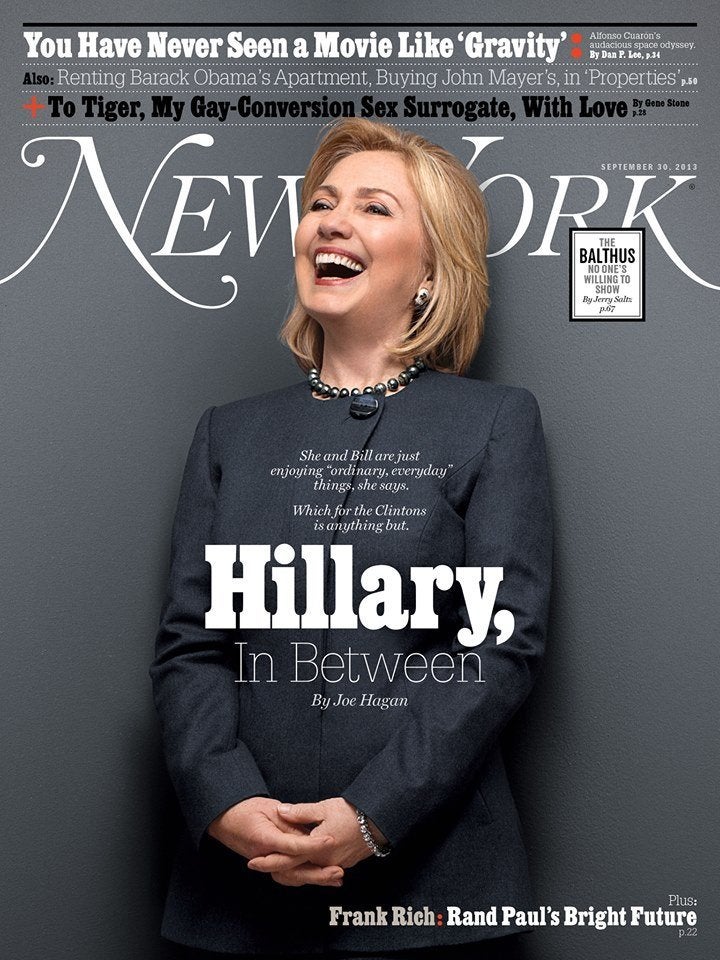 Magazine Covers Of Powerful Women
Popular in the Community